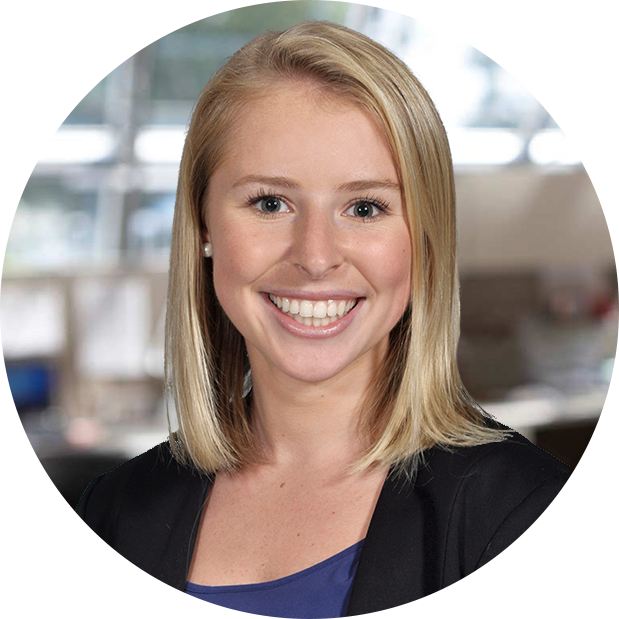 What to expect from a quarterly business review with your MSP
As a managed service provider, we provide business reviews on a quarterly basis. This means they occur four times a year. Although the time frame of when your business may change depending on your MSP, they should still have the same goals. So what is the point of a quarterly business review? How will they benefit your business?
The purpose of the quarterly business review is to assess your current IT situation, review the goals you have for the future and create a plan to achieve these goals with IT. The quarterly business review is meant to plan out any IT goals and implementations for at least a year or more in advance.
Looking far into the future when planning for IT helps businesses create a clear picture of where their IT will be and how to budget accordingly. It is critical to have your goals aligned with your managed service provider. Holding a quarterly business review helps accomplish that. In the review, several IT elements will be discussed.
Your MSP will use your technology roadmap to look at the current state of your IT and any future projects that were discussed. You will also review the performance of your MSP, new compliance policies, cybersecurity training, review your network, assets, warranty, and discuss a budgeting strategy. This is all meant to help your business develop a sound technology plan.
Technology Roadmap (Quarterly)
Your vCIO crafts the technology roadmap for your business. The roadmap is a living, breathing document meant to bring your network up to current status and while following IT best practices to get there. Your MSP will document all facets of your existing network and create a path to where you want to be in the next one to three years.
Each quarter, your vCIO will schedule a meeting with you to go over the status of your network and the work that has been done to continue hitting the goals of your technology roadmap. To have a truly successful partnership, your MSP needs to understand your long-term plans and help ensure they are executed successfully.
MSP Performance
In the quarterly business review, you will discuss the current performance you have received from your MSP with the vCIO. This is a great time to talk about any positive or negative aspects of the partnership. This helps your MSP to work on anything that can be improved to provide a better servicing experience for your business.
Some elements of MSP performance could be the amount of time they take for service requests, checking that each other's goals are aligned, do you recognize any improvements or setbacks in your current IT infrastructure since partnering? These discussions must be very open to ensure that your MSP is meeting your requirements as the client and work on anything that isn't meeting your needs.
Compliance reporting and discussion
It is critical to stay current with any new compliance regulations to ensure your business is not fined for failing to meet state or federal regulations for IT. In the quarterly business review, your managed service provider should discuss any new compliance standards. They will review how or when they need to be implemented. This will ensure that your company is up to date on the latest security policies and safe from running into any legal complications.
Cybersecurity training
In the quarterly business review, you should also discuss any new cyber threats and cybersecurity training provided to employees. This can also be a great time to discuss any particular cybersecurity issues that your employees encounter and develop a plan to get them trained on best practices as soon as possible.
If your employees are frequently falling for phishing scams, the QBR is a good time for your MSP to bring it to your attention and get staff trained on how to recognize and avoid phishing attacks. Frequent training on phishing attacks for employees can increase their awareness and help to reduce the likelihood of them continuing to click on them, decreasing the risk of a cyber-attack on your business.
Network Review
This part of the quarterly business review will focus on reviewing all of your computers, servers, switches, and other network devices. Similar to your network assessment, the focus should be to discuss any inefficiencies or vulnerabilities within your network and what can be done to enhance your IT environment.
The goal is for your network to be optimized for information sharing, communication, and storage. Your network should also get regular updates on security software to ensure that you have the latest protection against cyber threats. Your network is critical to the success of your business; therefore, meeting regularly to discuss updates or enhancements will help ensure that you aren't running into issues that could slow down productivity or put you at risk.
Warranty review
Reviewing the warranty of your equipment is to ensure that all your equipment is up to date. If any devices are coming up on their end of life, the QBR would be the time to discuss when and how you would like to refresh equipment.
You can work with your MSP to decide how you would like to refresh equipment to fit into your budget. It is critical to have equipment on a refresh cycle to ensure that you can install the latest security updates to keep your network safe. Old equipment can also begin slowing down and functioning less efficiently as it gets older. If equipment is out of warranty, a failure could mean significant downtime.
Budgeting
Your MSP will evaluate your current financial structure and plan out your future IT budget in the quarterly business review. This is critical to make sure that you know what costs you can expect for the future regarding your IT. You can also discuss your current payment plan to determine what is or is not currently working.
This way, you and your MSP can make the proper changes to fit into your budget and help you to cut costs. Meeting with your MSP for personalized budget planning assistance allows your company to maintain a forward-thinking mindset and ensure you can continue building out your IT infrastructure for future success.
Technology plan
Building out your technology plan with your MSP is the final step to the quarterly business review. After reviewing your current infrastructure and goals, you can begin strategizing for innovative changes you would like to implement. This can be planned out for years in advance so that you are one step ahead of the changes you need to make to stay current.
Your technology plan can involve refreshing equipment, updating security software, onboarding new users, implementing new applications, etc. When making your technology changes, you must work with your MSP to have a solid strategy in place. This ensures that business can function as usual and you know exactly what to expect.
Who will you meet with for quarterly business reviews?
Hiring a managed service provider is a great way to keep your IT environment current and efficient. The quarterly business review ensures that you and your MSP are accomplishing the tasks you have planned to optimize your infrastructure.
At Usherwood, when you meet for a quarterly business review, you will meet with the vCIO, virtual chief information officer. The reason we have you meet with the vCIO is they will act as an advocate between your business and the engineers and technical center. Your vCIO will keep your best intentions in mind and can do this by gaining an understanding of your companies vision for IT. They will help you assess your current infrastructure, strategize any future changes, and implement new technology for future success.