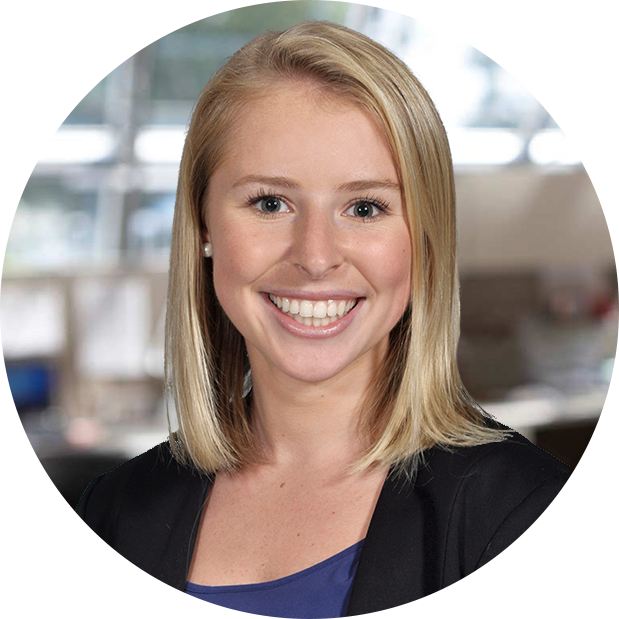 How Can Managed IT Support Save Your Business Money?
How Can Managed IT Support Save a Business Money?
Managed IT seems like a great option, but why is it so expensive? You're not alone in thinking this. Before committing to any service, it is essential to know you're spending money on something that will bring you a greater return. As a managed service provider, we receive questions on this all the time. Here are four ways that managed IT can both save you money and generate revenue.
What is Managed IT & How Does it Work?
Managed IT means that all your organization's internal IT is managed by a third-party company, commonly referred to as a Managed Service Provider (MSP). You, as the customer, will pay a monthly fee in return for the managed IT services. Typical services that are provided include management of your network infrastructure, end-user support, backup, and security.
When you choose to work with a Managed IT provider, you allow them full access to run diagnostics and monitoring on your network. This assessment enables your MSP to point out security threats, map out the network infrastructure, and make recommendations about your network capabilities and any impact on your business.
Your MSP will also constantly monitor your network, ensuring that it runs smoothly and is protected from suspicious activity or breaches. This allows your company to concentrate on important business and not the day-to-day operations of the network.
4 Ways Managed IT Can Save Money & Produce Revenue
Managed IT can save you on costs associated with financial risks such as ransomware attacks, increase company productivity, eliminate unexpected fees with a fixed cost pricing plan, and drive revenue by leveraging future growth and success.
1. Reduce the Risk of Ransomware Attacks
Managed IT is similar to insurance in the sense that you may not realize you need it until you do. When you buy insurance, you pay to have a reliable plan in place if something terrible happens. This way of looking at insurance is remarkably similar to Managed IT.
Paying for insurance may seem like a significant expense every month, that is, until something happens, such as your house catches on fire, and you can sleep peacefully knowing any damages will be taken care of.
While there is no way to ultimately ensure that a ransomware attack will not occur, Managed IT can save you from a significant overhead cost if your business is hit with an attack.
A ransomware attack or breach can be a devastating hit to companies when they occur. But with a Managed Service provider, if the unfortunate event does occur, your MSP will work with your company to get your business up and running as soon as possible.
Many of the costs associated with ransomware attacks come with considerable downtime. Your business is out of commission and cannot effectively function until the attack is stopped and systems become secure again.
Managed IT is a proactive approach for your business. Your systems will be continuously monitored to catch any suspicious activity or flaws in your security so the problem is resolved before it begins.
2. Increase Productivity:
Managed IT allows your business to work effectively and efficiently through updated equipment, network monitoring, and user training. Managed Service providers use equipment to monitor their clients' systems constantly. With 24/7 monitoring, MSPs can catch any software flaw that may slow down your network or open your systems up to security risks.
By maintaining an efficient, quick, and secure network, users can continue doing their jobs at the highest level without having to worry about a technology malfunction. When systems crash or slow down, this means employees cannot be as productive with their time. Less effective employees mean less money to be made.
By staying ahead with recent technology and equipment, you can significantly reduce the risk of expensive repairs and replacements that can waste time and money. Managed IT will maintain updated equipment and software to make getting work done easier without having any time-consuming setbacks.
3. Fixed Costs
Managed Service Providers can deliver all your equipment and services at one fixed cost. This cost is typically paid for each month, which means you can avoid a significant upfront cost that can be difficult to budget for.
If you were to go with an in-house IT technician to handle your IT infrastructure instead, there could be many costs that are unaccounted for, such as benefits, vacation, training, and payroll. If your IT technician leaves, it can result in downtime looking for a replacement and re-training.
With Managed IT, you can reduce downtime, avoid costly training, and reduce turnover, making it easy to budget for the future accordingly.
4. Set your Business up for Future Growth:
Managed IT can provide you with all the necessary tools to support your business's growth. In most cases, the best fit for MSPs are businesses looking to grow their company by utilizing their technology to stimulate growth. This is because your MSP will be a trusted partner that makes recommendations for your network and implements them, all promptly based on industry best practices.
Regular and measured upgrades to your infrastructure will increase network uptime. Network uptime is critical for your business to remain agile and productive. If you are a growing business, you will not need to worry about all the moving parts to ensure a seamless transition.
Typically onboarding new equipment for new users can be a large and costly project for you to take on. Not to mention a lot of time and energy wasted that could be going into your business growth. Managed IT will ensure everything from adding more users, getting all the necessary equipment put in place, and training inexperienced users will all be taken care of to allow your business to continue operations as per usual.
Having a managed service provider will ensure you always have the means to support your growing business environment, whether slowly or rapidly, preparing you for future success.
Want to Learn More About Managed IT?
Costs and savings associated with Managed IT can vary depending on company size, the number of users, and the required services and equipment. For this reason, it is recommended that you speak with a Managed Service Provider.
An MSP can look at your current costs associated with your IT infrastructure and help determine what your needs are. With Usherwood Office Technology, all Managed IT solutions are tailored specifically to your business.
A consultation will allow us to fully access your current IT infrastructure so you can receive a roadmap on what needs to be done to enhance and secure your business environment. After this, you will receive the costs associated with making sure your infrastructure is where it should be.
Are you ready to start saving money with managed IT support? Set up a consultation with our managed IT team click here!