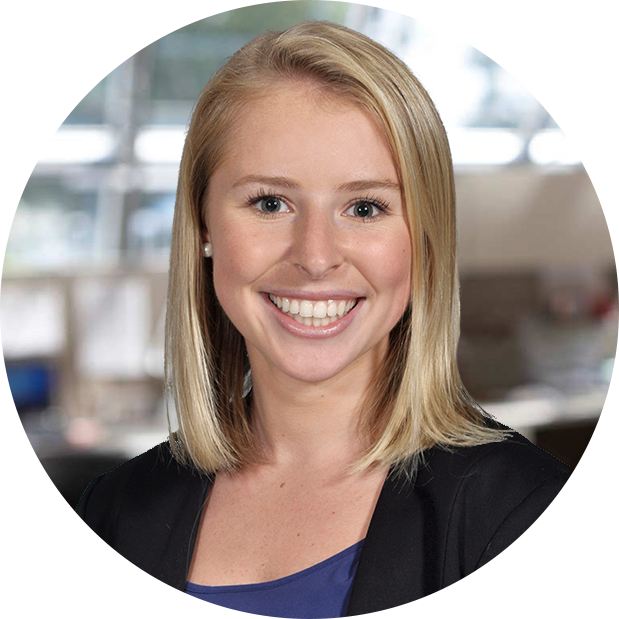 3 Reasons a Network Assessment is Valuable for Your Business
It is essential to know the value of anything before you invest your time and money into it as a business. This is why there is no surprise that your company wants to know how exactly a network assessment can provide value before committing to one.
As a managed service provider, we work with various industries and clients to help optimize and secure their environment. In our experience, the most critical step to do this is performing a network assessment. It ensures we can provide our clients with the most optimal support and enhancements to their IT infrastructure.
It would be nearly impossible to bring on a new client, understand their IT infrastructure and what needs to be changed if the network assessment wasn't performed. The network assessment helps uncover the most significant and minuscule vulnerabilities within your IT environment. It also allows us to gauge what your company might be doing very well in your IT.
So it provides value to us as a managed service provider to ensure we give our clients satisfactory services, but what value does it offer you? Here are some of ways a network assessment is valuable, even if you don't decide to partner with an MSP for ongoing support.
All-encompassing review of your IT environment
When you receive a network assessment, all aspects of your IT environment will be evaluated. The network assessment must be highly intricate. By thoroughly analyzing your physical and nonphysical technology and equipment, an IT expert will pinpoint where there may be issues, why those issues are occurring, and what the solution will be.
The assessment should not be a quick walkthrough. Like going to the doctor, no one can pinpoint a problem just by looking at you. You need to explain your symptoms and receive various tests to determine the problem, why it is occurring and what type of treatment you require. A network assessment is similar and will look at your current environment's "health."
The following aspects of your business IT will be evaluated in a network assessment:
Network vulnerabilities:
A network vulnerability is any fault found in hardware, software, or process that can put your network at risk of sensitive data getting stolen or leaked. An MSP will use advanced tools to discover any vulnerabilities currently living within your network. Physical vulnerabilities will also be looked at, such as if your physical server is in a location that is not entirely secure.
Active Directory Hygiene:
This will analyze your business' domain information and user interaction with network services. The Active Directory is where user information, authorizations, and permissions are stored. If there are people in the active directory with unnecessary permissions, this gives hackers another potential portal to use to access your network.
An MSP will make sure the active directory is cleaned up, all necessary accounts are removed, and permissions are only granted to those who require them.
Dark Web Credentials
This part of the network assessment will be to find any credentials in your network exposed to the dark web. The dark web is a part of the worldwide web accessible by special software and allows those who access it to remain unknown and untraceable.
By identifying any leaked credentials in the dark web, your company can identify users that need to make their passwords more secure. This will prevent your company or users from getting breached by an anonymous hacker.
Multifactor authentication
With multi-factor authentication or MFA, you must provide two or more verification factors to gain access to your accounts. Having MFA significantly decreases your risk of a cyber attack.
The network assessment will discover any accounts on your network that MFA doesn't protect. This can give you an idea of which accounts or applications may be at risk of a cyber-attack.
Workstation challenges
Looking into workstation challenges is an evaluation of the hardware that your business has in place. Your MSP will check the warranty status of your equipment. Keeping technology current with updates, upgrades, and planned replacement is essential.
With a network assessment, you can pinpoint why some of your equipment is not functioning as it should. This helps to determine the proper next steps to get your equipment running as it should be.
Switch environment
A network switch connects devices within a network and forwards data to and from those devices. Network switches can facilitate intrusion detection, performance analytics, and firewalling.
Your switch environment plays a critical role in the speed and security of your network. Your MSP will evaluate your switch environment, look for flaws, and make recommendations based on their findings.
Wireless environment
In the network assessment, your wireless environment will be assessed. Your MSP will look at your wireless access points and determine if anything could be changed to enhance the wireless connection.
After looking into these areas of your IT environment, your MSP will analyze the results and determine where any vulnerabilities are and how to fix them. This will help your network run faster and be more secure.
Ensure you are compliant with industry regulations
For many companies, there are compliance regulations that must be met. For example, the health industry, financial institutions, and legal firms typically have many compliance regulations they must follow. This is because of the large amount of confidential information these companies have access to regarding their clients.
Although you can partner with an MSP after the network assessment, it is not necessary to still receive value from the network assessment. For companies who must meet compliance regulations, it is typical that they will have to obtain a vulnerability assessment 1-2x a year. A network assessment will meet that requirement.
You will receive a thorough physical document reviewing your environment highlighting any potential or current vulnerabilities. With the network assessment, your business can make the necessary changes to comply with security standards.
Satisfy cybersecurity insurance requirements
Cybersecurity insurance is becoming more critical as cyber-attacks are becoming more common. If you do not have the proper cybersecurity precautions that cybersecurity insurance requires, you are considered too significant of a risk for them to take on.
When it comes to cybersecurity insurance, not every company can receive it. A list of guidelines must be met that deem you a good fit for a cybersecurity insurance company. A network assessment is a great way to give your business an understanding of what essential aspects are missing from your security.
The required cybersecurity tools are:
Multifactor authentication

Phishing Tests

Strong passwords

Local or offsite backups

Nextgen Security Firewalls

Endpoint protection

Patching & managed software updates
When you receive a network assessment, it will check that all of these cybersecurity requirements are in place. The evaluation will determine any vulnerabilities give you a rating of critical, high, medium, or low-risk. This analysis will allow your business to implement the necessary changes to ensure your cybersecurity satisfies all the requirements of cybersecurity insurance companies.
What happens after the network assessment?
So, what happens after the network assessment? What does your business do with all this information? Well, that is entirely up to you! After the network assessment is performed, whoever performed the evaluation will explain what they found, the good, the bad, and the ugly, and present potential solutions to any areas with vulnerabilities.
After this, the next step is up to you. You have a couple of options:
Perform any changes independently.
In this case, you have this extremely valuable deliverable that you can take into your own hands. If you feel you have the proper resources to implement any necessary changes in your environment and an IT team you can trust, this can be a great option.
Partner with an MSP
Suppose you do not feel you have the expertise and resources to manage your IT after receiving the network assessment. In that case, another great option is to consider partnering with the MSP that provided your assessment.
After the network assessment is performed, your MSP has a very intricate understanding of your network and IT environment. They will use the network assessment as a guide to fix any critical issues and continue working towards an optimized IT environment.
If you are interested in learning more about what happens when you decide to partner with an MSP, check out this article: What Ongoing Support Do You Recieve with an MSP?
Think a network assessment is right for you?
As a managed service provider, we have seen both of these options from clients for whom we have performed network assessments. Regardless of whether you decide to partner with us after the network assessment or not, the deliverable you receive is extremely valuable and will act as a roadmap of your entire environment.
At Usherwood we provide a paid assessment. Many clients wonder why our assessment is paid while others are free. If you are interested in learning what the difference is between Usherwood's paid assessment and a free assessment, check out this article: Why does Usherwood's (Odyssey Discovery) Network Assessment Cost Money?