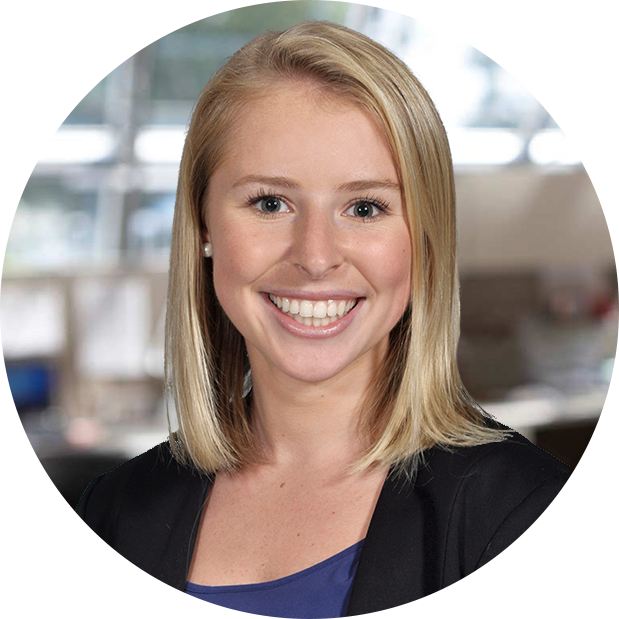 What will you receive after your MSP performs a network assessment?
So you have received a network assessment, whats next? The next step would be for your MSP to gather their findings and present them to your company as a deliverable. All of this information will be in a physical report. The report will break down exactly what your MSP discovered about your IT infrastructure during the network assessment. Usherwood refers to this report as the "The Odyssey Navigator."
The report from the network assessment is critical to your business's progress. It will represent the current state of your IT and what must be done to enhance it for future success. Usherwood's network assessment report, The Odyssey Navigator, is the foundation for all IT decisions. It will help determine any IT implementations and any other goals we will set for the client's environment.
What is the network assessment?
The network assessment report is a document that provides prospective clients with a clear pathway to IT success. Your MSP will use this document to point out security threats and map out your network infrastructure. With the network assessment report, your MSP can make recommendations to immediately augment your capabilities across multiple IT platforms.
The IT platforms your MSP will look at include servers, firewalls, network bandwidth, print, video conference, security & surveillance, and others. After the results of your IT infrastructure have been presented to your company, you must decide whether you will work with that MSP to implement a solution, or you can take the deliverable to be your own. Here are some of the most common elements of your IT infrastructure that will be evaluated and reported on in the network assessment report.
What is included in the network assessment deliverable?
Network vulnerabilities:
Network vulnerabilities are the loopholes in hardware, software, or process that can put your network at risk of sensitive data getting stolen or leaked. There are several vulnerabilities that companies have that they aren't even aware of. Business networks are at risk because of weak passwords, poor security tools, insufficient network monitoring, or unsecured backup methods.
If any vulnerabilities are discovered in your network, your MSP will present them to you in the network assessment report. They will also break down what the cause of these vulnerabilities is and how to fix them. Finding network vulnerabilities is extremely important to ensure are safe from suspicious entries.
Active Directory hygiene:
In this section of the network assessment report, there will be an analysis of your business' domain information and user interaction with network services. The Active Directory is where user information, authorizations, and permissions are stored.
After evaluating your environment, it is very common to find that your business has accounts in their Active Directory that are no longer necessary. This can be because there are accounts from past employees still in the active directory.
It is essential to clean up your Active Directory and remove any accounts that are now inactive. This can clear up storage space, improve server performance, and mitigate security risks. When you have old accounts in your Active Directory, hackers can use the old credentials to phish other employees and acquire login information.
Your MSP will also report on any passwords that are expired. Often companies are unaware that many of their company passwords have expired, putting users at risk of getting hacked. Having passwords set to automatically update users and inform them to change their passwords will make it harder for someone to get into your systems.
Dark web credentials:
This part of the network assessment report will provide you with credentials in your network that have been exposed to the dark web. The dark web is a part of the worldwide web accessible by special software and allows those who access it to remain unknown and untraceable.
The dark web is often used to access people's computers and find sensitive credentials or information. An MSP can perform a dark web scan on your company to determine what information may be exposed on the dark web.
In the network assessment report, you can determine which employees are at risk and need to update passwords that may have been exposed. This can help prevent your company from getting breached by an anonymous hacker.
Multi-factor authentication:
With multi-factor authentication or MFA, you must provide two or more verification factors to gain access after successfully entering your username and password. This could be several actions, such as a push notification on your mobile device or a code emailed to the address on file. MFA ensures that if someone manages to get your password credentials, they will have to pass additional tests to gain access.
MFA significantly decreases your risk of a cyber attack. The network assessment report will present any accounts on your network that MFA doesn't protect. This can give you an idea of which accounts or applications may be at risk of a cyber-attack. You can then begin implementing MFA for users who do not have it to keep your environment more secure.
Workstation challenges:
The workstation challenges section of the network assessment report evaluates the hardware that your business has in place. Your MSP will make recommendations based on the warranty status of your equipment. It is important to keep technology current with updates, upgrades, and planned replacement.
Typically it is recommended that your equipment is replaced in a logical cycle to ensure that you run into fewer issues and have more productive users. The network assessment report will call out specific areas in your environment with pictures and meaningful commentary to help you understand the state of your equipment.
Switch environment:
A network switch connects devices within a network and forwards data to and from those devices. Network switches can facilitate intrusion detection, performance analytics, and firewalling. Your switch environment plays a critical role in the speed and security of your network.
If your switch environment is not correctly maintained, it can cause your business to run at a lower performance than it is capable. Your MSP will evaluate your switch environment, present any flaws, and make recommendations based on their findings in the network assessment report.
Wireless environment:
In the network assessment report, your wireless environment will be assessed. Your MSP will look at your wireless access points and determine if anything could be changed to enhance the wireless connection.
This can sometimes mean adding more access points or your wireless devices are close to physical barriers that are causing the connection to drop. Your MSP will provide you with the current state of your wireless environment, show any issues leading to poor connection and provide their recommendations to enhance your wireless.
Microsoft 365 licensing:
The network assessment report will also look into your current Microsoft 365 licensing. Your MSP will likely recommend upgrades to your licensing to optimize your environment. This is so all users have the latest cloud services, desktop apps, and advanced security.
It is important to have all users standardized with Microsoft 365, Business Premium. Microsoft 365 Business Premium will help to protect your company against sophisticated threats. It will also provide app protection and malware protection. Another feature is unlimited cloud archive and long-term preservation policies which ensure you never lose an email exchange.
Ready for a network assessment for your business?
When you become a client with Usherwood, there are many long-term services that you will receive. After implementing any immediate IT changes, you will receive many ongoing managed services. These ongoing services include a technology roadmap, vendor management, compliance management, quarterly meetings with a vCIO, a technical assistance center, and ongoing security enhancements.
The network assessment report is just the start of your IT journey. The report will guide the implementation of new equipment in your environment. You will also receive ongoing IT from your MSP that will help maintain the success of your IT infrastructure. If you are interested in learning more about Usherwoods network assessment, click here for a consultation.