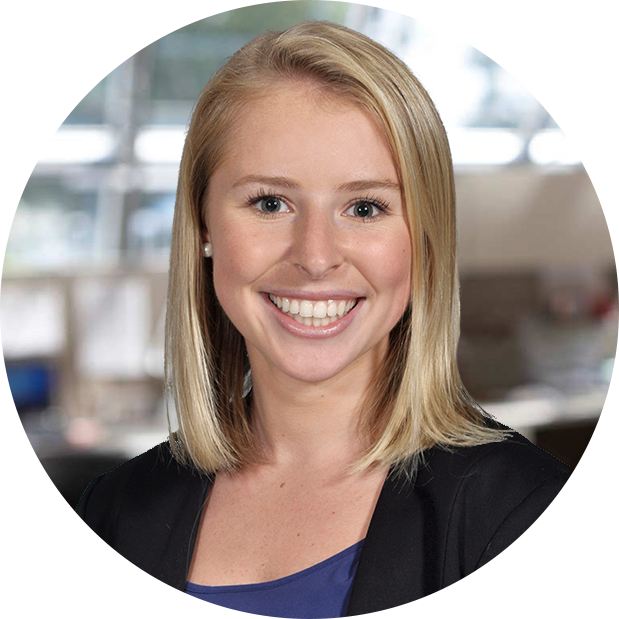 What Is Fully Managed IT? (How it works and why you need it)
What is Fully Managed IT?
Are you wondering what fully managed IT is? Well, you're not alone! As a managed IT provider, we receive a lot of questions like this all the time at Usherwood. For this reason, we would like to walk you through exactly what fully managed IT is, and what it is you can expect when receiving managed IT services.
Managed IT is a commonly used term in today's technological climate. Before investing in managed IT, like investing in anything, it is important to know what it does and how it can be useful for your company's operations. If your IT provider is insufficient in creating a servicing solution, this could have many negative impacts on your business. For this reason, being well informed when choosing your Managed Service Provider can ensure they are the right choice and have a positive impact on your business.
What is Managed IT and how does it work?
"IT" stands for "Information Technology." Managed IT means that all your organization's internal IT is managed by a third-party company, who is commonly referred to as a Managed Service Provider (MSP). You, as the customer, will pay a monthly fee in return for their services. Typical services that are provided include management of your state network infrastructure, end-user support, backup, and security.
When a Managed IT provider is chosen, you then allow them full access to run diagnostics on your networks and monitor them. This allows your MSP to point out security threats, map out the network infrastructure, and make recommendations about your network capabilities to streamline your business. The IT provider will constantly monitor your network ensuring that it is running smoothly and protected from suspicious activity or breaches. This allows your company to have one less thing to worry about with day-to-day operations.
What Do I Get with Fully Managed IT
Help Desk- A service team that can be contacted with any questions or concerns regarding your network or for user support. They ensure that you are getting the help you need from the right department. The help desk is also commonly known as the First Response team because they are the first people you contact if you are looking for service help in all things IT.
System Administration- System administrators are a team of people that are often called in after the first responders. They maintain the upkeep of servers, firewalls, laptops, and any other aspects of the IT infrastructure on a regular basis.
Network Operation Center (NOC)- A team of people who monitor, manage, and control a company's network. They prevent security threats by seeking out suspicious network activities and resolving issues. Their goal is to minimize the risks of network attacks, network failures, or black holes.
Security Operations Center (SOC)- A team that monitors an organization's security foundation. They will ensure that there are no security issues and if there are, they will respond with a solution. This is accomplished with constant supervision of a company's websites, networks, servers, and databases.
Professional Services – This really means anything that is provided outside of the monthly agreement for a client. For example, if a client needed assistance with an IT solution that is not in their agreement, then professional services would be provided for the project.
IT and Cybersecurity Risk Assessment- This is an assessment of any risks or vulnerabilities that may be in your network. These assessments are of the utmost importance to determining what next steps can be applied that will keep your network protected.
IT Management- This is when an IT company oversees all aspects of information technology operations within a company. By utilizing IT management, an organization can become fully optimized and efficient in its business processes.
Network Monitoring- This is the process of monitoring a network to look for any issues, such as if the networks are slow or not running properly. Finding a root cause for an issue found during network monitoring will create action items for your MSP to secure and stabilize your network infrastructure.
Computer Monitoring- This is a software tool that is used to monitor a computer. The computer monitoring software records any data or activity that takes place on the computer, to collect information on security, asset information, and other performance conditions and analyzes it for abnormalities.
Backup Management- Stores copies of your data so that information is not lost if the system were to crash. If any data is lost, it can be recovered from backup and restored to its original location.
Incident Response- This is the reaction in response to a security breach or cyberattack. It is a strategy that an IT organization must manage an incident to minimize damage, provide recovery, and minimize costs.
IT Asset Management- The system is put in place to manage tangible assets (computers, firewalls, servers, etc.) and intangible assets (intellectual property, customer lists, strategies, etc.) within a company.
IT Procurement- This refers to the purchase, implementation, and management of information technology.
IT Project Management- A system put in place to ensure that a project is accomplished successfully within a certain period and budget. It consists of a project being initiated, a plan is established and executed, and achieving IT goals.
Computer/Server Maintenance- Ensuring that a server is always updated so that the network avoids glitches or losing data. By keeping the server updated, it allows the network to run smoothly and more securely.
IT Compliance Management- Experts review all your company's security for different data processes to make sure that it complies with laws and industry-specific standards. This can be done through compliance audits and the implementation of policies and procedures that will comply with these regulations.
Threat Detection- The process by which you find threats that are on the network. The earlier that you can detect a threat, the better chance you have at stopping any malicious cyber-attacks.
Firewall Management- Firewalls help to shield your computer from security threats or viruses. Security system management is a review of firewalls to see if they need to be updated to maintain a high level of protection.
Mobile Device Management- This is a solution that is used to monitor mobile devices that are used within an organization. This ensures that sensitive business data is secure on mobile devices by regulating what apps can be on the device, having GPS locating capabilities, and securing the device if stolen or lost.
Protection Services Management- Uses software's to detect and prevent anything harmful from infiltrating your computer.
IT Change Movement- This is a process that prepares your team for an IT change and provides your team with support.
IT Documentation/Procedure-The implementation of documentation software that can help your company to save time, increase productivity, and promote innovation.
Why do I need Managed IT?
Create a more efficient IT infrastructure
By hiring a third-party IT company, your company's IT personnel can be more efficient and productive as well. They can now focus all their time and energy on servicing the customers' technical support rather than having to manage both the customers and their own company's IT, too.
An outsourced Managed IT provider can handle the tedious work, while the internal manager focuses on creating solutions for clients and streamlining their network solutions. They are no longer overmanaging multiple IT infrastructures. This can ensure they create a positive user experience for your company's employees. Your company will also be at the advantage of having the sole attention of an outsourced Managed IT company in your service, creating a more efficient business environment.
Securing the Future of Your Business
Having Managed IT can reduce your company's risk of being hacked or running into security threats. By having your network monitored on a 24-hour basis, managed service providers (MSP's) can be early to notice if there is any suspicious activity within your network. Your MSP can be proactive by catching any breaches or network holes early on before any damage is done. This will provide your business with peace of mind that your network is secure, stable, and optimized for future growth.
Promoting Growth and Efficiency
Having a Managed IT provider allows your business to work more smoothly and efficiently. In most cases, the best fit for Managed Service Providers is businesses that are looking to grow their company by utilizing their technology to leverage it for growth projection. This is because Managed IT allows a more seamless workflow by receiving necessary updates that keep the network from getting slow and outdated. Network uptime is critical for your business to remain agile and productive.
I'm Interested in Managed IT, But Whats Next?
So now you know what can be expected when you receive managed IT, but what do you do next? Well, now the next step is finding the perfect managed IT fit for your business. To learn more about fully managed IT for your business, click here for a consultation.