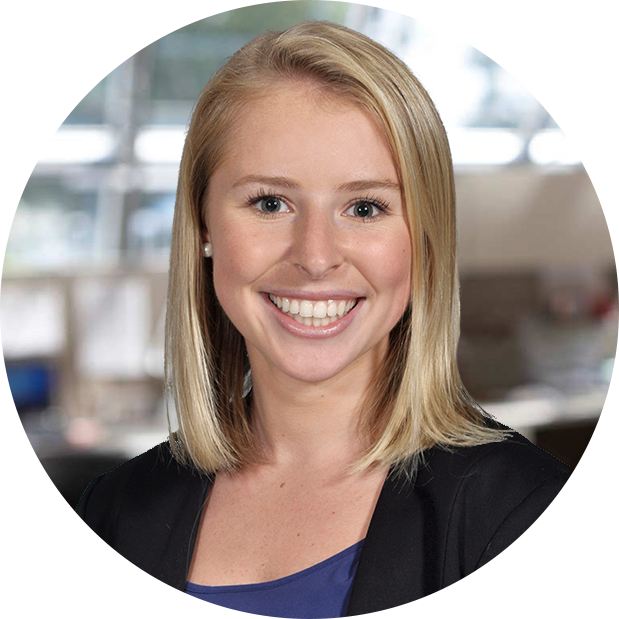 10 questions you should ask before committing to a managed service provider:
When you are considering working with a managed service provider, you want to ensure that they are the right fit for your business and will provide you with the support you require. To get the information necessary to determine this, you must ask the right questions to feel confident with your decision to partner with them.
As a managed service provider, we are aware that our servicing model is not for everyone. For this reason, we encourage that any potential clients are aware of precisely what can be expected from our services. But you're probably wondering what questions you should ask to help ensure it will be a successful partnership?
Today, we will go through some of the most critical questions to ask to ensure that you make the right decision for your company when partnering with an MSP. Using the knowledge you gain from accessing potential providers will make it easier to eliminate providers that will not adequately meet your needs and find an MSP to enhance your business performance.
1. What kind of services do you offer?
When you partner with a managed service provider, it is critical to ensure that they provide the services you are looking for. Your MSP should have a process in place that will give you an idea of what can be expected and how they will support your IT infrastructure.
Some examples of services that MSP's typically offer are threat detection, help desk support, remote monitoring and management, and IT disaster recovery. Deciphering which services are your top priority and which are not as important to your business model can help you get an idea of what managed service provider you will want to partner with.
If they do not have a service you require before partnering with them, it is critical to be aware of this so you aren't left unsatisfied and searching for a new managed service provider. Make sure you know exactly what their complete package of IT services entails and how they would encompass it in your IT infrastructure.
2. What kind of industries do you typically service?
Have they ever serviced a company that is in the same industry as you? Some industries follow stringent compliance regulations such as HIPAA, PCI, or GDPR. If your industry must comply with these security standards, you need to know your MSP can implement the proper support.
Whether you must comply with industry-specific regulations or not, asking if they have serviced in your industry before can also ensure they have experience supporting a business similar to yours. Have your MSP provide you with a case study or references to see how they work with companies in similar industries.
3. How will you provide tailored solutions for my company?
Although it is important to make sure they can handle your business's size and industry standards, it is also important they don't simply copy and paste their same solution to every company similar to yours. Your MSP should try to fully understand your business model and how to create a unique solution to enhance your environment.
For this reason, it is important that you form a strong relationship with your provider so you can work effectively and efficiently with aligned goals to build out a strong infrastructure. Every company has a unique environment - your IT infrastructure should be treated that way. Your managed service provider should perform a detailed network assessment to capture your individual IT environment and work directly with your team to create solutions that will optimize your business workflow.
4. What is the typical response time from your IT service technicians?
Your managed service provider should never "leave you hanging" when you are having an IT issue. They are hired by you to support your employees and maintain your IT environment. It is essential to ask your potential MSP how long, on average, it takes them to respond to a service request and get the issue resolved.
Even more important is how your managed service provider responds to a crisis. When something disrupts your business, your MSP should react immediately to ensure that the issue doesn't worsen and affect your business. Ask your potential MSP how quickly they typically respond to an IT crisis and what plan they have to ensure that the issue is resolved as quickly as possible.
5. What size companies do you typically service?
You want to make sure that your MSP can support a company of your size. If they generally support companies between 50- 100 employees, and you are a 1,000 employee company, they may not have the resources to keep up. If your MSP does not have the resources to manage a business of your size this can leave you with downtime waiting on issues to get resolved and could put you at risk of network vulnerabilities or threats getting overlooked. Having an MSP that is easy to reach and takes the time to work with you developing and supporting your IT environment is key to your business's success.
And you certainly don't want your business to be the MSP's test dummy on whether they can support a company of your size or not. If they have reference companies of your size, this is confirmation that they have experience and the proper resources to ensure your company is always well managed.
6. How will you keep our business safe?
There are several ways that your managed service provider should be keeping your business safe. Your MSP should have a very large emphasis on a proactive approach to your IT security. Proactive IT means that they have constant network monitoring to ensure they locate any suspicious activity before it turns into an issue.
By constantly monitoring your network, your MSP can pinpoint any vulnerabilities and security threats to avoid cyber attacks. They should also have many cyber security tools they implement on your network to keep it secure. Some examples are multi-factor authentication, antivirus software, and firewalls.
Your MSP should also provide routine cybersecurity training for your employees to ensure that all users know what a potential threat may look like and how to avoid it. This proactive approach can save you from experiencing a data breach, where confidential information could be stolen or leaked.
7. How will you position our business competitively?
To optimize your environment, your MSP should not only be focusing on resolving issues that pop up. Having an MSP with a forward-thinking mindset ensures that you constantly have equipment refreshed, receive critical security updates, and improve network connectivity.
Your MSP should be able to keep your business innovative and intelligent with their IT to optimize workflows. Utilizing the latest technology will ensure that your systems are running as quickly as possible, allowing you to work without setbacks like a slow network or network crashes. This can set you apart from many others that don't utilize their technology for growth and efficiency.
Your MSP will also keep cybersecurity threats at bay to ensure your company isn't constantly overcoming data breaches which can take energy away from hitting your business goals to resolve the issue at hand. Having an MSP can relieve you from worrying about your IT infrastructure and allow you to focus on your business vision and success.
8. How will you help us to be successful in the future?
This is a fundamental question to ask because you do not want your managed service provider to patch up your network and move on. You want to make sure your MSP will map out a long-term plan of future goals and strategies. Your MSP should constantly provide enhancements to make you more secure and allow your business to run more efficiently.
Your MSP should use its long-term strategies to ensure your business is continually progressing and becoming more innovative. Technology is constantly changing, so should your business to make sure you are always ahead of the curve and working towards a more optimized work environment.
Not only should they be ensuring your network is prepared for what the world throws at you today, but your MSP should be fully prepared to take on what the world throws at you tomorrow as well. Having an MSP that stays current with cybersecurity threats and vulnerabilities to ensure you are one step ahead of the hackers trying to infiltrate your network is a great step to take.
By utilizing new equipment and constantly refreshing old equipment, you won't have to worry about your systems slowing you down. It is essential to stay current on the latest technology trends so your company can remain competitive and continue increasing productivity and workflow, allowing you to give a better experience to your clients or customers.
9. How often do you meet with your clients?
Do you want your MSP to be onsite often? Would you only like to speak to your MSP when you need something from them? Depending on what kind of relationship you want to have with your MSP, this is an excellent question to ask to determine if they will provide the type of service experience you have in mind. It is good to present your expectations of the partnership and see if they can live up to them before making a commitment.
10. Can you help to scale my company?
If you are expecting your company to grow, it is essential that your MSP can assist you rather than hold you back. Do they have the equipment necessary to scale your business? How long will the process take? Have they scaled a business quickly before?
You do not want to outgrow your MSP. This can leave you putting business progress on hold when looking for MSP to support you. Your MSP should be able to continue their support and help with onboarding new users or equipment promptly so you can continue building the future of your business. It is critical to ensure your MSP will accelerate your company as it grows, not put growth to a halt.
Ready to continue the process of choosing a managed service provider?
Asking these questions will help you decipher whether or not the prospective managed service provider can meet your needs. As a managed service provider, we find it extremely important that expectations are evident when working with a new client. If anything is left undisclosed before partnering, this can have a very negative effect on your business.
For this reason, you must know what you want, so your MSP can communicate whether or not they can meet or even surpass these expectations. You must find an MSP that you trust and has the tools necessary to help your company hit your goals.
Finding the right MSP can be time-consuming and overwhelming if you don't do the proper research prior. If you are still hesitant about choosing your new managed service provider, check out this article: 5 Tips to Ensure You Are With The Best MSP For Your Business, for some more guidance!