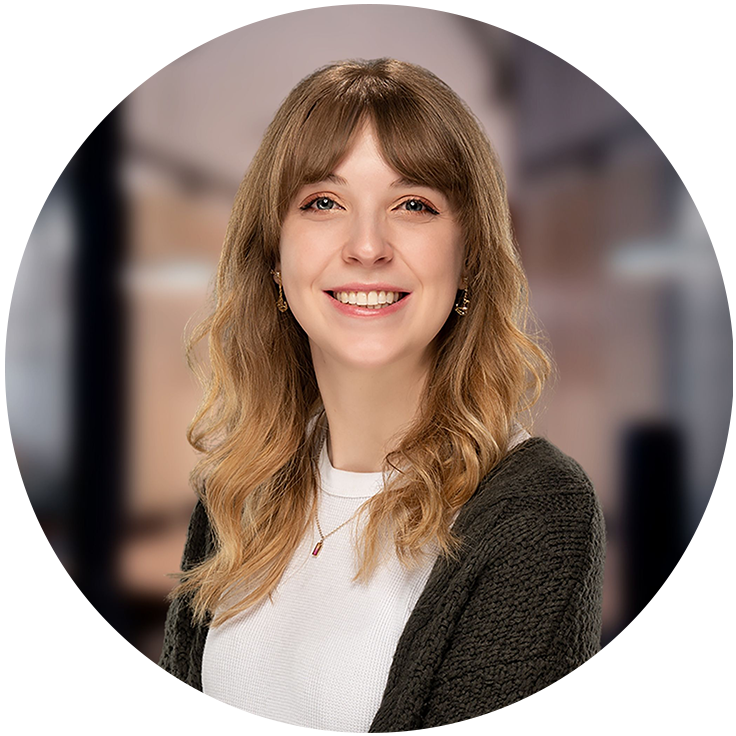 10 Questions to Ask Before Committing to a Managed Services Provider
When working with a managed service provider, you want to ensure they are the right fit for your business and will provide you with all the support and security you need. There are many different MSP's with different specialties and strengths to offer. To determine if an MSP is the best fit for your company. here are some critical questions to ask.
1. What Kind of Services Do You Provide, and Which Ones Do You Specialize In?



When you partner with a managed service provider, ensuring they provide the services you're looking for is critical. Your MSP should have a process in place that will give you an idea of what can be expected and how they will support your IT infrastructure.
Some examples of services MSPs typically offer are threat detection, help desk support, remote monitoring and management, and IT disaster recovery. Deciphering which services are your top priority and which are not as crucial to your business model can help you get an idea of what MSP is the best fit.
If they don't have a service you require before partnering with them, you might be left having to find another vendor to fill this need. Make sure you know exactly what their complete package of IT services entails and how they would encompass it in your IT infrastructure.

2.
What Kind of Industries Do You Typically Service, and Can You Provide References?
Have they ever serviced a company that is in the same industry as you? Some industries follow stringent compliance regulations such as HIPAA, PCI, or GDPR. If your industry needs to comply with these security standards, you need to know your MSP can implement the proper support and infrastructure.
Whether you must comply with industry-specific regulations or not, asking if they have served clients in your industry before can also ensure they have experience supporting a business similar to yours. Have your MSP provide you with a case study or references to see how they work with companies in similar industries.
3. How Do You Handle Security and Data Privacy Concerns?
How an MSP provider responds to certain security and data privacy concerns is an essential factor to know when it comes to making a decision on who your business wants to work with. Does the MSP mainly operate in reactive approaches or proactive approaches? How do they deal with security concerns typically? A reactive approach by an MSP entails dealing with a threat as it's happening. This could wind up becoming an issue down the road, however.
If it takes a significant amount of time for your MSP to identify the issue and try to incorporate a solution, it could cost productivity and valuable time. A proactive approach means preparing for threats before they even occur. Proactive approaches can include phishing simulations, security training, etc.… essentially any type of measures taken to prepare a future potential threat.
If you want the MSP you work with to be better organized and have a better sense of preparation and solutions, an MSP with a proactive approach may be the better option.
4. What is the Guaranteed and Average Response Time from Your IT Service Technicians?
Your managed service provider should never "leave you hanging" when you're having an IT issue. They are hired by you to support your employees and maintain your IT environment. It's essential to ask your potential MSP how long on average, it takes them to respond to a service request and get the issue resolved. Even more important is how your managed service provider responds to a crisis.
When something disrupts your business, your MSP should react immediately to ensure that the issue doesn't worsen and affect your business. Ask your potential MSP how quickly they typically respond to an IT crisis and what plan they have to resolve the issue as quickly as possible.
5.

Can You Walk Us Through Your Onboarding Process for New Clients?
The onboarding process is critical when it comes to working successfully with a new MSP. Onboarding helps you to take a look at what it would be like to work with a specific MSP and what steps would be taken to get you acclimated, as well as strategize what plans MSP would develop to help your business goals. It's essentially a glimpse into what a partnership with an MSP would be like.
6. What Kind of Reporting and Monitoring Tools Do You Use?
The tools an MSP is equipped with to manage your business operations matters. The tools an MSP provider should have include:
Remote Monitoring and Management (RMM) software to help remotely monitor clients' IT systems.




Professional Services Automation (PSA) software to assist with ticketing, invoicing, and project management.

Network Performance Monitoring (NPM) software to monitor the performance of their clients' networks, including bandwidth usage, latency, and packet loss.

Security Information and Event Management (SIEM) software for monitoring their clients' systems for potential security threats and provides alerts and reports for analysis.

Backup and Disaster Recovery (BDR) software to ensure their clients' data is protected and recoverable in case of data loss or disaster.

Reporting and Dashboarding Tools to create and share customized reports and dashboards with their clients, providing insights into their IT performance and service levels.

Endpoint Detection and Response (EDR) software for detecting, investigating, and remediating security incidents on their clients' endpoints.



7.
How Do You Handle Disaster Recovery and Business Continuity Planning?
How an emergency or unexpected event can drastically impact a company and its future success. Having a helpful disaster recovery and business continuity plan with your MSP provider could one day really help your company in a time of great need. A business continuity plan means having an approach or preorganized procedure in place as to how to continue company operations when coping with an emergency.
A disaster recovery plan, however, focuses more on having an approach as to how to restore your business to full functionality after a system compromise or failure, and how to keep the impact to a minimum. By having these types of pre-organized plans, your business could protect its workers and property, improve overall company decision-making and risk management, and also boost company morale.
Asking an MSP provider how they handle disaster recovery and business continuity plans will help give a better sense of how they will help your company come out of a potential event.
8. Do You Offer Any Proactive Maintenance Services, Such as Patch Management or System Updates?
Again, an MSP with a proactive approach in terms of your IT needs and vulnerabilities will likely prove to be more beneficial for your business. An MSP who performs maintenance services such as patching, vulnerability assessments, penetration tests, etc. are more likely to catch potential problems or setbacks early on before they can truly interfere with your average day-to-day workflow.
9. How Do You Handle Hardware and Software Procurement, and Can You Provide Recommendations for Cost-Effective Solutions?
An MSP provider should be capable of being able to take on the responsibility of all your business's IT needs. Whether that be replacing out-of-date hardware/software, organizing the budget, planning for what will need replacing, talking you through what equipment would be better to lease or purchase, etc.…
You need to get an idea of how the MSP would assist your company with making smart, cost-effective decisions as well as how they handle the process of replacements or purchasing/leasing the proper equipment needed for your business. You want to ensure whichever provider you work with has your business's best interest in mind in terms of cost efficiency, productivity, and security.
Knowing how the provider handles these responsibilities will help you gauge whether you and the provider have aligned interests and goals.
10. What Kind of Service Level Agreements (SLAs) Do You Offer?
Service Level Agreements are legal documents outlining an MSP provider's commitments, obligations, and responsibilities with your company. It's essentially an outline of all you can expect from your relationship with the MSP provider and sets the foundation for what they will be fulfilling for you as the client. Being able to have an idea of what types of SLAs an MSP offers helps you ensure whether the provider is capable of meeting your company's standards and goals.
Ready to Continue the Process of Choosing a Managed Service Provider?
Asking these questions will help you decipher whether or not the prospective managed service provider can meet your needs. We at Usherwood find it extremely important that expectations are transparent when working with a new client. Being completely truthful as to what to expect, as well as admitting when something the client is looking for is unable to be met or fulfilled, is crucial. If anything is left undisclosed before partnering, this can have a negative effect on your business.
Finding the right MSP can be time-consuming and overwhelming if the proper research isn't completed first. If you're still hesitant about choosing a new managed service provider, check out our article, 5 Tips to Ensure You Are With The Best MSP For Your Business, or visit our Discover Your Solution page for some more guidance.