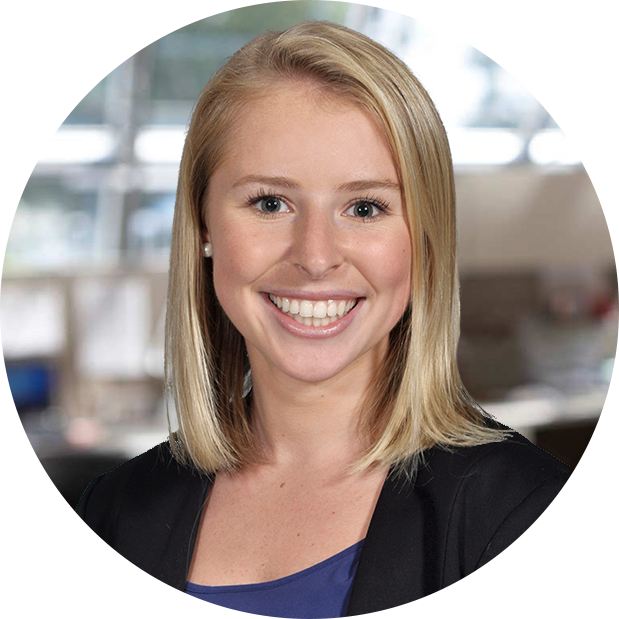 What ongoing services do you receive from an MSP?
After your network has been evaluated and presented with the network assessment report, you may be wondering, what's next? Why not just take the network assessment and manage your IT on your own. Once you have an IT roadmap of your network in your hands, it may seem like you can handle it from there. And maybe you can! But there are far more services and support that take place after you partner with an MSP that may be hard to replicate.
For an MSP, the network assessment is just one piece of the puzzle. As an MSP, we feel the most significant impact on our client's IT environment occurs during the ongoing services and support. For this reason, we would like to share how your MSP can impact your IT after continuing the partnership. So don't run off with that network assessment document just yet.
MSPs offer various services that allow you to concentrate on your core objectives while managing your IT infrastructure and service needs. Your MSP will identify the critical areas in everyday business processes. Their expertise eases confusion, frustration, and unnecessary spending for your business.
When you have chosen an MSP to partner with for managed IT, there are a few ongoing services you can expect to receive. Your MSP will support your business through, managed services, a technology roadmap, vendor management, and compliance management. They will also offer support with a virtual CIO, a technical Assistance Center, and security.
Managed service
Our managed service solutions' primary focus is to give you the IT support and tools you need. This assures you can worry less about your IT environment and concentrate on your most important business objectives. These solutions are designed to improve operational efficiencies and reduce IT costs. This will give you a competitive advantage in your industry.
By utilizing our state-of-the-art monitoring system, our proactive services can anticipate and correct problems before they occur. This ensures that your business can work productively and efficiently. Having a proactive approach will also mitigate security risks and network issues.
Technology Roadmap (Quarterly)
Your vCIO (virtual chief information officer) will craft a technology roadmap for your business. This is a living, breathing document meant to bring your network up to current status and follow IT best practices to get there. Your MSP will document all facets of your existing network and create a path to where you want to be in the next three years.
Each quarter, your vCIO will schedule a meeting with you to go over the status of your network. They review what has been done and what still needs to be done in your IT environment. To have a truly successful partnership, your MSP must understand your long-term plans. This helps ensure your MSP will execute them successfully.
Vendor Management
Our staff works with your team to help in the management of IT vendor relationships. From your internet service provider, or ISP, to your industry-specific software vendors, your MSP acts on your behalf to review new IT deployments. They will ensure that you are not implementing anything that is not compatible with your current environment.
Vendor management consists of selecting suitable IT vendors for your business, contract negotiation, vendor onboarding, monitoring vendor performance, monitoring and managing risks associated with vendors. Having a managed service provider that provides vendor management can help you improve vendor selection, speed up the onboarding process, and help reduce any risks associated with vendor relationships and IT compatibility.
Compliance Management
Compliance management is the management and adherence to any laws, regulations, standards, policies, and codes of conduct that apply to your business. Using the NIST cyber security framework (CSF) as our foundation, allows your MSP to work with your organization to assess and improve your ability to prevent, detect and respond to cyber-attacks. Compliance management ensures that you mitigate risk, follow best practices and meet unique guidelines and requirements within your industry.
Virtual CIO (vCIO)
The vCIO's primary role is to provide guidance on enhancements to the organization's technology strategy, including improved productivity, security, and related budgetary requirements. Professional environments need a greater level of direction.
Your MSP will appoint your business a personal Virtual Chief Information Officer (vCIO) who knows everything about your business goals and works to align your technology plan to support that vision - someone who is watching out for you all the time. Your vCIO is an extension of your in-house management team, someone you can lean on to receive support, advice, and proactive management.
A great example of the role of a vCIO is in the situation of a client that needs additional layers of security. As an MSP, they might recognize end-users accounts being breached and employees falling for phishing attempts.
As a result, the vCIO would step in and recommend a multi-faceted solution to resolve this issue, including multi-factor authentication, password vaults, and cybersecurity training. The job of the vCIO is to sit down with your business and explain the changing landscape of security and the impact and benefit of the security solutions that would be implemented.
Technical Assistance Center (TAC)
Our industry-leading technical assistance center provides world-class client support. With a 3-tiered process, the appropriate network technician will be assigned to provide you with the most prompt assistance available.
Helpdesk Support- Network technicians that are available by phone to assist you and answer your "how-to" questions remotely.
On-Site Support- Network technicians can be assigned to come on-site to assist in set-up or installations and work with your IT to provide seamless support.
Problem Resolution- Technical assistance center helps respond to problems in under 60 minutes or less before escalating to the next level of service.
Advanced Security
Using agent-based solutions, your MSP can deploy, maintain, and monitor advanced security across your servers and workstations. This includes anti-virus, DNS-based security, multi-factor authentication, password manager, dark web monitoring, and vulnerability management.
For MSPs, security is prioritized to ensure our clients are safe from the latest cybersecurity threats. By utilizing the most technologically advanced tools, your MSP will mitigate the risk of cyber attacks that could compromise your network. A cyber-attack can cause confidential information to be leaked or stolen and put your business at risk of financial loss.
How does an MSP ensure we are on track with our IT goals?
When you partner with a managed service provider, it is essential that you and your MSP establish long-term goals. This will help you plan and strategize implementing your goals to ensure your IT infrastructure is constantly enhanced and on track for future success. It is critical to ensure your IT is always progressing at the rate you require through quarterly business reviews.
In a quarterly business review, you will meet with your MSP and discuss the current climate of your IT infrastructure, what the next steps are, and when or how those steps will be implemented. Quarterly business reviews are critical to the success of your IT infrastructure. They allow you and your MSP to align their goals and develop new strategies to make your IT stronger.
Some elements of your IT that you can expect to be discussed in a quarterly business review are your IT roadmap, your MSP's current performance, compliance reporting, cybersecurity training, network review, asset reports, warranty review, budgeting, and a technology plan. Regularly scheduled meetings on these topics will ensure that your IT is where you want it to be and you are in line to hit any future goals.
Interesting in learning more about managed services?
When working with an MSP, you must have a relationship built on trust. As you work with them on enhancing your environment, strong communication and an understanding of your environment are critical to your business success.
As a managed service provider, we know that if our goals are not aligned with a prospective client's goals, it will not be a good fit. For this reason, after the network assessment, you should look at what ongoing services they will offer and ensure that you and your MSP are like-minded in where you want your IT environment to be in the future.
If you are interested in learning more about Usherwoods managed services and support, click here to set up a consultation.