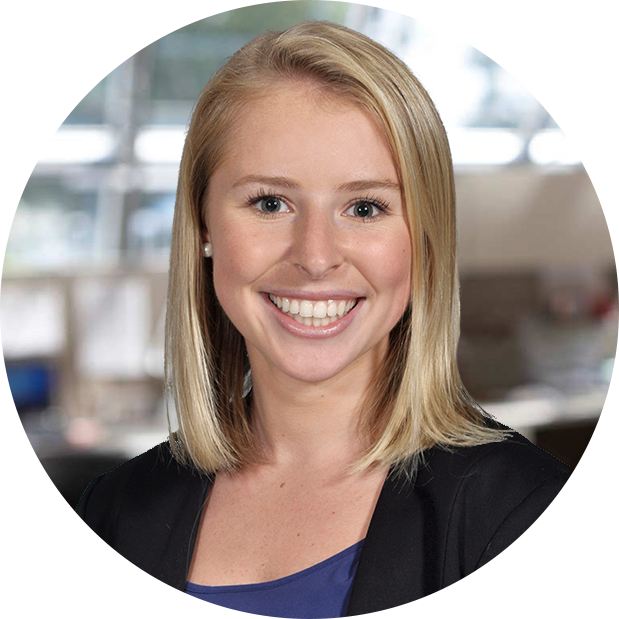 Should Your Business Outsource IT to an MSP? Pros & Cons
Are you wondering if you should outsource your IT to an MSP (managed IT service provider)? We understand this can be an overwhelming decision. Of course, you want to ensure you make the right choice for your business. You have a couple of options, manage your IT in-house, outsource your IT, or not do anything at all (although we do not advise the last option).
Whether you are outsourcing your IT or managing IT in-house, it is critical to hire someone you trust will provide you with the support you require to stay secure and productive. Both managing your IT in-house and outsourcing come with their own set of pros and cons.
In this article, we have decided to share some of the biggest pros and cons of partnering with an outsourced managed service provider. We hope it will help determine whether partnering with an MSP is the right decision for you.
But why should you trust us as a managed service provider? At Usherwood, we believe it is essential to be transparent with potential and current clients. This helps us build a relationship on trust, which is critical in maintaining a successful long-term partnership.
So, let's dive into some of the pros and cons of outsourcing your IT to an MSP:
4 Pros of Outsourcing IT
Let's dive into the pros of outsourcing your IT:
Predictable Cost
When you partner with an MSP, the cost of their services will be recurring each month. Having a predetermined fee allows your business to budget your finances accordingly. All prices will be agreed upon and written out in a formal contract.
There will be no unexpected fees, and your MSP will ensure all costs for their services are understood in advance. Any changes in your services or unexpected additional projects that could vary your payment will be discussed before ensuring both parties have a clear understanding of any new costs associated. Additional expenses will never catch your business off guard.
To check out how managed services can save your business money, read this article: How Can Managed IT Support Save Your Business on Costs?
Access to IT Experts
MSPs will provide your business with the necessary resources to ensure your IT environment runs as efficiently and effectively as possible. To ensure this, MSPs have various groups of skilled IT experts who specialize in supporting each aspect of your environment. Some of the different specialized experts that will be accessible to your business are:
IT Engineers
Help Desk Support
Network Operations Centermc
Security Operations Center
Project Team
Relief of Responsibility
When outsourcing your IT, you can hand off the responsibility of keeping your environment secure and fully functioning to your MSP. This means your c-level team can focus on company goals and better your service or product.
The better your MSP, the less you will notice your technology as it should be running seamlessly in the background. When issues arise, you will be notified, and your MSP will work with their team of experts to determine how critical and what steps must be taken to resolve them.
No Turnover or Hiring Stress
With an MSP, you will never need to worry about maintaining consistent IT support. There will always be someone available to help you when you need it. This differs from hiring in-house where you may run into issues such as your IT personnel taking sick days, vacation, or quitting.
All of these aspects can leave your company with considerable downtime. With an MSP, if one of the IT staff is out, there will be several others to ensure someone can assist you.
3 Cons of outsourcing your IT
Let's dive into the biggest cons of outsourcing your IT:
Lack of Complete Control:
With an MSP, you do not have full control over your network. Your MSP will also have access to your devices, programs, and server operations. This is why trust is a crucial component in choosing your MSP. Knowing that they will always have your best interest in mind while managing your infrastructure so that you can be reassured that your sensitive information is secure and in good hands.
Inadequate Communication
When outsourcing your IT to an MSP, communication is critical. It can be a major con if you are outsourcing to a provider that does not communicate with your business regarding your IT and how your environment is doing.
You and your MSP must meet regularly to discuss future goals and the current state of your environment, which can be referred to as a quarterly business meeting. When it comes to communication, it can also hurt your business if your MSP is not transparent about issues or the solutions they are planning to implement. It is important that you and your MSP are on the same page to ensure the partnership is successful.
Incompatible Company Culture
Company culture is critical. Good company culture can immensely impact the success and productivity of your employees, whereas poor company culture can cause employees to lose motivation and work productivity to decrease.
For this reason, if your managed service provider is hurting company culture, then the partnership could be causing more problems than it is worth. The proper collaboration should feel like one team.
For example, if you have an IT technician that feels their role in the company is being replaced by outsourced services. This may cause them to think that they are not appreciated and lose their sense of responsibility.
Many managed service providers work with companies that outsource their services while also having a technician in-house. If done with the right company, they will help an IT technician understand how they should not be viewed as stealing their job but allowing them to do it even better.
How to choose which is best for your business (outsourcing IT or keeping IT in-house)
When you choose whether outsourcing your IT to a managed service provider or hiring in-house is the best decision for you, there are a few things to consider. When deciding which is best for your business, remember that every business is unique.
For this reason, there could be more pros to outsourcing for some businesses and others more cons. You have to determine this for yourself based on your unique business needs. Some things that will play a role in whether or not outsourcing your IT is the right decision for you are:
Number of employees
Industry
IT goals
Budget for IT spend
So, you've learned some of the pros and cons of outsourcing managed IT, so your next question is probably how do you find the right managed IT company for your business. To help you ensure you partner with the right company for you, check out this article: 10 Questions You Should Ask Before Committing to a Managed Service Provider.