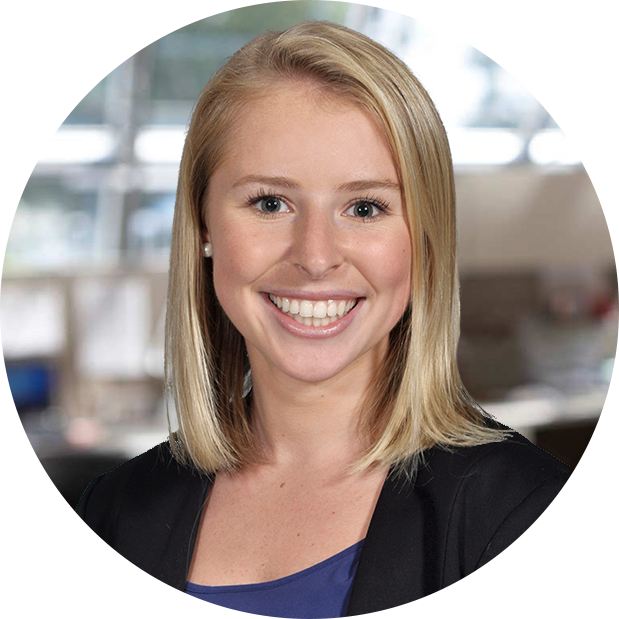 The Best Managed IT Providers in Potsdam, NY
If you are a business looking for a managed IT provider to handle your IT infrastructure, you are probably filling your web browsers with searches, trying to determine which is right for you.
As a managed IT provider, Usherwood would love to state that we are the best in Potsdam, NY, but that would simply not be true. Many other managed IT providers will also provide excellent service and support. Finding the best managed IT provider, means finding the best for your specific needs, which varies from company to company.
If you don't feel that Usherwood is the right fit for your business, you are not out of luck. There are many other providers that we would recommend. For that reason, we have decided to share some of the top 5 managed IT providers we recommend in the Potsdam area.
Usherwood believes it is in our and potential clients' best interest to be honest and transparent. We have realized that this outlook has created a most successful long-term partnerships with clients.
We find it valuable to be open about sharing other managed IT providers in Potsdam that could be worth looking at. We hope this list allows you to find the perfect fit for your company.
Here are some of our top recommendations!
1. ABS (Advanced Business Systems)
Location: Watertown, NY
Founded: 1991
ABS Business Systems managed IT services include:
Computer Services
Backup Solutions
Document Management
ABS has been offering managed IT services for over 25 years. Their IT services include network health monitoring, computer repairs, data backup, and hardware sales(desktops, notebooks & tablets, and servers).
ABS also offers 24/7 on-site support and phone support, allowing you to receive assistance at any hour of the day.
2. C4 Computer Consulting
Location: Ogdensburg, NY
Founded: 1994
C-4 Computer Consulting managed IT services include:
Remote Monitoring & Support
Full-Service Backups
Ransomeware Protection
C4 was previously known as Crowley Computers, one of the oldest computer firms in the area. Crowley computers were purchased in 2016, becoming C4 Computer Consulting LLC, a Howland Pump & Supply Co, Inc division.
When acquired by Howland Pump, C4 could grow and offer new lines of business, such as IT services. Their tech services are considered reasonably priced. They offer break-fix services and proactive monitoring solutions.
3. LayerEight
Location: Plattsburgh, NY
Founded: 2018
LayerEight managed IT services include:
Proactive Monitoring
Proactive Support
Remote Support
Centralized Management
Scheduled Maintenance
Simplified Billing
Reporting/Analytics
LayerEight is a newer name in the Managed Services industry. Although its name is new LayerEight formerly, Primelink is not new to the community or managed services. They remain under the same local ownership and have retained many of the employees from PrimeLink.
LayerEight continues to grow in the IT industry and offers a wide range of services from managed wireless and networks to all-inclusive, fully outsourced IT Departments. LayerEight also provides all their services for a flat, monthly rate, so your business doesnt need to worry about hidden fees.
4. CREG Systems Corporation
Location: Watertown, NY
Founded: 1973
CREG Systems Corporation managed IT services include:
24-Hour Monitoring
Help Desk
Patch Management
Proactive Maintenance
Server and Cloud Support
Managed Security
CREG Systems is a local business located in Watertown, NY. They offer various managed IT services designed to support your business needs. Their services are also competitively priced, making them very affordable for companies that don't want to break the bank in their IT spending.
CREG Systems also offers 24/7 customer support. This allows them to be responsive at any time that you need them.
5. SymQuest
Location: Plattsburgh, NY
Founded: 1996
SymQuest managed IT services include:
On-Premise:

Help Desk Support 24/7
Monitoring & Remediation
Data Backup & Recovery
Anti-virus & Anti-malware Protection
Installation of Patches & Updates

Cloud Services:

Network Operations
Secure Redundant Data Centers
Disaster Recovery
24/7 Network Monitoring
Anti-virus & Anti-Malware Protection
SymQuest is a national company with regional offices, such as throughout Northern NY. They are considered an affordable option for managed IT services for businesses that don't have a large budget for IT spending.
SymQuest also provides various services for office environments, such as printers and copiers, managed print services, unified communications, and more. This allows you to get all-encompassing business services and support from one location.
What to Ask a Managed IT Provider Before Partnering
To help you determine which companies could be a good option for you, we have chosen the 5 managed IT companies we would suggest. These companies are great choices if you do not think Usherwood Office Technology is the right fit or would like to explore other options before committing.
Now that you have information on your area's best managed IT providers, it is time to determine your company's needs. Each of these companies could be perfect, but if they are not ideal for you, its good to have other options.
Here are 10 Questions You Should Ask Before Committing to a Managed Service Provider:
What Kind of services do you offer?
What kind of industries do you typically service?
How will you provide tailored solutions for my company?
What is the typical response time from your IT service technicians
What size companies do you typically service?
How will you keep our business safe?
How will you position our business competitively?
How will you help us to be successful in the future?
How often do you meet with your clients?
How can you help to scale my company?


This list can help provide you with guidance when looking into managed IT companies within your area. When looking for the right Managed IT company for you, it is essential that you have a strong sense of what your company is looking for, such as the type of service and support your business requires.
Interested in Learning About Usherwood's Managed IT Services?
As a managed IT provider, we know our services are not for everyone. We believe it is essential to help every business find a managed IT provider that will adequately support them, even if that is not us.
Usherwood managed IT services will provide you with an excellent support team and an optimized IT infrastructure. The value in choosing Usherwood is our services are provided by a team of well-trained and knowledgeable IT experts. Usherwood will create a personalized solution for your business and work with you to strategize long-term goals for your environment.
For more information on Usherwoods managed IT services and support, click here.