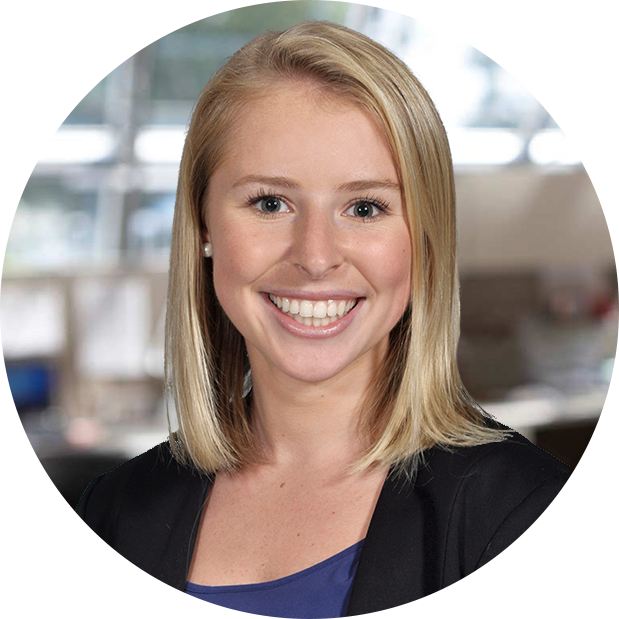 The Best Managed IT Providers in Jamestown, NY
If you are a business looking for a managed IT provider to handle your IT infrastructure, you are probably filling your web browsers with searches, trying to determine which is right for you. As a managed service provider, we would love to state that we are the best in Jamestown, NY, but that would simply not be true. Many other managed IT providers will also provide excellent service and support.
If you feel that Usherwood is not the right fit for your business, don't worry. There are many other providers who we would recommend. Therefore, we have decided to share some of the top 5 managed IT providers in Jamestown, NY.
At Usherwood, we believe it is in our and the potential or current client's best interest to be honest, and completely transparent. We have realized that this outlook has created the most successful long-term partnerships with clients. For this reason, we find it very valuable to be open to the other managed service providers in Jamestown that could be worth looking at.
1. DFT Communications
Location: Jamestown, NY
Founded: 1898
DFT Communications managed IT services include:
Remote Network Monitoring
Remote Data Backup
Managed Security Service
Managed Colocation
DFT Communications offers network professionals that maintain your network's equipment, backups, and security. Their IT department is not a tier-one support center in another country or city; you can call them directly when you need something.
DFT offers onsite technical support with knowledgeable IT professionals that come to you after you schedule an appointment. They also have a 24/7 Toll-Free Help Desk available to contact whenever you need assistance.
2. Southern Tier Graphics
Location: Jamestown, NY
Founded: 1983
Southern Tier Graphics managed IT services include:
Local and Remote Computer Repairs
Data Backup and Recovery
SPAM Filters / Anti-Virus Programs
Web Site Hosting and Design / Email Hosting
Quantified Cable/Fiber Testing
Southern Tier Graphics has a team of local technicians to help with any issues you may run into. They have a dedicated technician managing our Helpdesk. For problems that require, we can often be onsite the same day.
They also provide various IT services that aim to keep your IT environment running smoothly and securely. Southern Tier Graphics also offers web design and hosting services outside of IT services.
3. EagleZip
Location: Jamestown, NY
Founded: 2006
EagleZips managed IT services include:
Business-Class Digital Phone & Internet Services
Network Design, Installation, and Maintenance
Server Installation and Maintenance
Telephone and EZ Assist Remote Technical Support
Router/Firewall and VPN Setup
E-mail, including Microsoft Exchange and Gmail for Business
Service & Maintenance Contracts
Network Traffic Optimization
IP Phones and Phone Systems
Cable & Wiring Installations
Workstation Deployment & Maintenance
Backup and Cloud Storage Solutions
EagleZip provides a full array of products and services to meet the technology demands of any size business or organization. From a small business with a single PC to multi-location companies, their staff can tackle whatever technical challenges you may face.
EagleZip services and managed service contracts are available on a "pay as you go" basis. They have a technician on-call 24 hours a day, 365 days a year, and can even offer their services even if they're not your primary IT services vendor.
4. Databranch Inc.
Location: Jamestown, NY
Founded: 1985
Databranch Inc's managed IT services include:
Proactive Care

Monitoring & Alerts: device availability, disk space, memory/CPU utilization, backup, event log
Monthly Reporting: executive summary report
Quarterly CIO Analysis Meetings
Windows Patching
Maintenance
Management of Licenses & Renewals
Comprehensive Care

All Monitoring, Reporting, Patching, and Maintenance as listed above with Proactive Care
Unlimited Support: from 8am- 5pm (Monday-Friday)
Hardware & Software Vendor Management
Databranch, Inc. is an IT consulting and outsourcing provider serving local, national, and international businesses in Western New York.Their mission is to help clients use information technology to cut costs, increase efficiencies and enhance customer service across three main area.
These three areas are managed services, networking, and security. Databranch offers solutions at an affordable price that is executed with a personal touch.
5. UBEO
Location: Falconer, NY
Founded: 2005
UBEO's managed IT services include:
Backup & Recovery
Help Desk Services
24/7 Monitoring
Virtual CIO
UBEO's Remote Management Services boost the reliability and performance of your business technology. They continuously monitor and proactively manage your IT systems and rapidly resolve any issues.They work with a variety of companies in industries such as education, healthcare, legal, government, and marketing.
What to Ask a Managed IT Provider Before Partnering
To help you determine which companies could be a good option for you, we have chosen the 5 managed IT companies we suggest. These companies are great choices if you do not think Usherwood Office Technology is the right fit or would like to explore other options before committing.
Now that you have information on your area's best managed IT providers, it is time to determine your company's needs. Each of these companies could be perfect, but it's good to have other options if they are not ideal for you.
Here are 10 Questions You Should Ask Before Committing to a Managed Service Provider:
What Kind of services do you offer?
What kind of industries do you typically service?
How will you provide tailored solutions for my company?
What is the typical response time from your IT service technicians
What size companies do you typically service?
How will you keep our business safe?
How will you position our business competitively?
How will you help us to be successful in the future?
How often do you meet with your clients?
How can you help to scale my company?
This list can help guide you when looking into managed IT companies within your area. When looking for the right Managed IT company for you, it is essential that you have a strong sense of what your company is looking for, such as the type of service and support your business requires.
Interested in Learning About Usherwood's Managed IT Services?
As a managed IT provider, we know our services are not for everyone. We believe it is essential to help every business find a managed IT provider that will adequately support them, even if that is not us.
Usherwood's managed IT services will provide you with an excellent support team and an optimized IT infrastructure. The value in choosing Usherwood is our services are provided by a team of well-trained and knowledgeable IT experts. Usherwood will create a personalized solution for your business and work with you to strategize long-term goals for your environment.
For more information on Usherwoods managed IT services and support, click here.