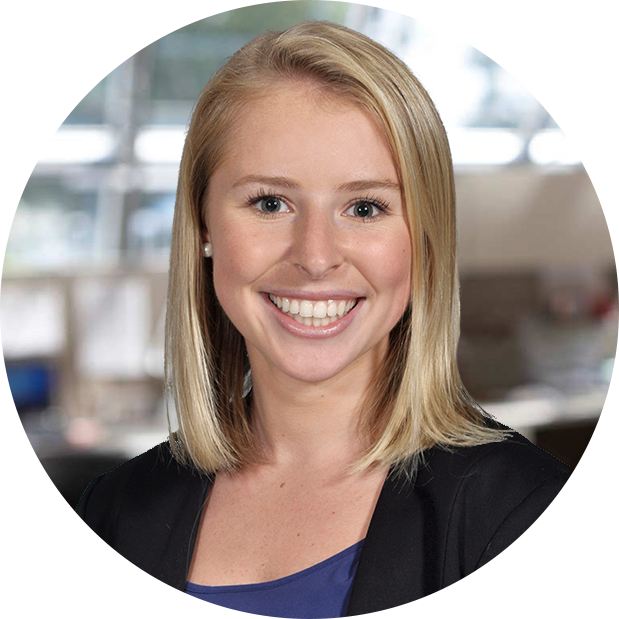 The Best Managed IT Providers in Manchester, NH
If you are a business looking for a managed IT provider to handle your IT infrastructure, you are probably filling your web browsers with searches, trying to determine which is right for you.
As a managed service provider, we would love to state that we are the best in Manchester, NH, but that would simply not be true. Many other managed IT providers will also provide excellent service and support.
If you don't feel that Usherwood is the right fit for your business, you are not out of luck. There are many other providers that we would recommend. For that reason, we have decided to share some of the top 5 managed IT providers we recommend in Manchester, NH.
At Usherwood, we believe it is in our and the potential or current client's best interest to be honest, and completely transparent. We have realized that this outlook has created the most successful long-term partnerships with clients. For this reason, we find it very valuable to be open to the other managed IT service providers in Manchester that could be worth looking at.
Here are some of our top recommendations!
1. Conway Technology Group
Location: Nashua, NH
Founded: 1976
Conway Technology Groups managed IT services include:
Improved Security
Total Visibility
Reduced Costs
Proactive Support
Virtual CIO
Clear Roadmap
Conway Technology Group is a Xerox Business Solutions Company. This allows them to have national resources provided by a local provider. They will service all day-to-day IT challenges while leveraging specialized experts who will customize a strategy for you that will drive down costs while improving the consistency and quality of your IT experience.
Their goal is to supplement your in-house IT group or become an extension of your organization through IT consulting and support aligned with your business objectives.
2. Kyocera Document Solutions New England Inc
Location: Rocky Hill, CT
Founded: n/a
Kyocera Document Solutions New England Inc managed IT services include:
Cloud & Data Centers
Help Desk Services
Network Infrastructure
Cybersecurity Solutions
Collaboration Solutions
Kyocera Document Solutions New England Inc offers information and communication technology solutions. Their solutions are outsourced intelligence that can be integrated into your technology to better assist you in everyday tasks and goals. Their managed IT services include 24/7 monitoring, system maintenance, onsite support, IT managment, annual planning, and multi-vendor help desk.
3. Kilpatrick IT Solutions LLC
Location: Merrimack, NH
Founded: n/a
Kilpatrick IT Solutions managed IT services include:
Backup & Recovery
Cybersecurity
Workstation Management
Cloud Computing
Kilpatrick IT Solutions offers managed IT to small to midsize businesses. They offer certified managed services, data backup, and cloud computing support. Their pricing is a single monthly rate which means no surprise fees. Kilpatrick has Enterprise-level expertise, meaning they can step in and assist larger organizations' teams whenever you need to reinforce your IT.
4. ITsecure
Location: Bedford, NH
Founded: 2007
ITsecure's managed IT services include:
Disaster Recovery
Help Desk Support
IT Consulting
IT Infrastructure & Hardware Support
Cloud & Virtual Workspace
Cybersecurity
ITSecure provides fully managed IT for New Hampshire and Massachusetts. They specialize in tailed IT services and solutions for small and midsized businesses. They promise to give you business customized plans, predictable costs, ramped-up productivity, and 24/7 support. Outside of managed IT, they also have unified communication and video surveillance solutions.
5. New England IT Partners
Location: Londonderry, NH
Founded:2010
New England IT Partners managed IT services include:
Network and Cyber Security
Microsoft Office 365 Management
Education and Training
Cloud Computing
Colocation and Virtualization Services
Mobile Device Management
New England IT Partners offers their clients managed IT services at a competitive price. Their monitoring and protection are 24/7, 365 days a year, to ensure you can sleep peacefully knowing your network is secure.
New England IT Partners services a variety of industries such as Law Firms, Healthcare Facilities, Manufacturing Companies, Staffing Agencies, Financial Institutions, Marketing & Advertising Agencies, Automotive Dealerships, and small & midsized businesses. This makes them a great fit for a wide range of industries.
What to Ask a Managed IT Provider Before Partnering
To help you determine which companies could be a good option for you, we have chosen the 5 managed IT companies we suggest. These companies are great choices if you do not think Usherwood Office Technology is the right fit or would like to explore other options before committing.
Now that you have information on your area's best managed IT providers, it is time to determine your company's needs. These companies could be perfect, but it's good to have other options if they are not ideal for you.
Here are 10 Questions You Should Ask Before Committing to a Managed Service Provider:
What Kind of services do you offer?
What kind of industries do you typically service?
How will you provide tailored solutions for my company?
What is the typical response time from your IT service technicians
What size companies do you typically service?
How will you keep our business safe?
How will you position our business competitively?
How will you help us to be successful in the future?
How often do you meet with your clients?
How can you help to scale my company?


This list can help guide you when looking into managed IT companies within your area. When looking for the right Managed IT company for you, it is essential that you have a strong sense of what your company is looking for, such as the type of service and support your business requires.
Interested in Learning About Usherwood's Managed IT Services?
As a managed IT provider, we know our services are not for everyone. We believe it is essential to help every business find a managed IT provider that will adequately support them, even if that is not us.
Usherwood's managed IT services will provide you with an excellent support team and an optimized IT infrastructure. The value in choosing Usherwood is our services are provided by a team of well-trained and knowledgeable IT experts. Usherwood will create a personalized solution for your business and work with you to strategize long-term goals for your environment.
For more information on Usherwoods managed IT services and support, click here.