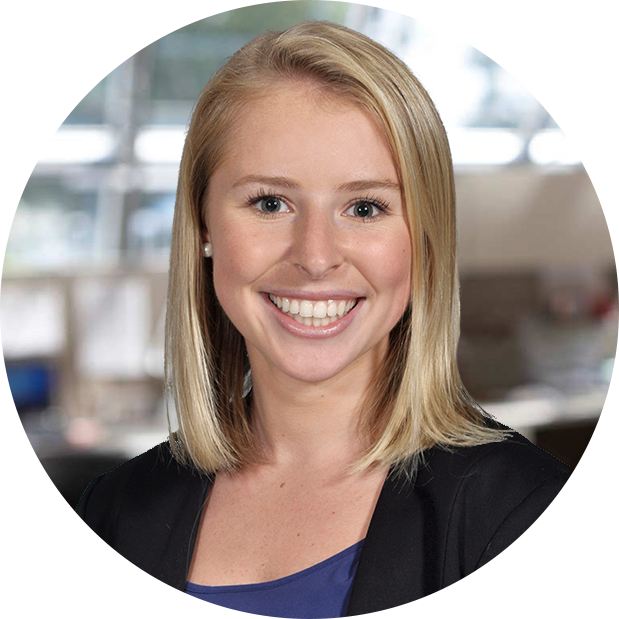 The Best Managed Print Service Providers in Hartford, CT
Finding the right managed print service provider in your area can take time and research. To help you with your process, we have shared some of the best managed print service providers in the Hartford area. Usherwood Office Technology offers managed print services that help companies enhance and optimize their print environment.
Although we would love to work with your business, we think it is essential that you have considered all of your options before choosing to partner with any vendor. We aren't the best fit for every company; if that is the case, you must be aware of your other options. This will ensure that if you partner with Usherwood, you know that you have vetted your other opportunities and are confident that we are the best fit.
As a managed print service provider, it is Usherwoods job to know what businesses in our area provide similar services. For this reason, we will give you some of our top recommendations for managed print service providers in the Hartford area for you to consider. It is important to note that these businesses are not listed in any particular order.
Here are some of our top recommendations for managed print service providers in your area.
1. Flo Tech
Location: Middletown, CT
Founded: 1992
Flo Tech offers a variety of print products such as:
Printers
Multifunction Printers
Copiers
Commercial & Industrial Printing
Flo Tech has vendor partnerships with HP, Ricoh, Konica Minolta, Canon, Brother, Lexmark, Epson, and Zebra. This allows them to offer clients an extensive range of equipment. Each of these vendors has equipment with unique benefits, whether it be in print quality, affordability, print volume, or features/capabilities.
With Flo Techs' multiple printer options, they can customize a plan to fit your business's needs. Flo Tech provides reactive, preventative, and predictive print services to ensure your immediate needs are taken care of while anticipating how to help your business into the future.
2. CBS (Connecticut Business Systems)
Location: Wethersfield, CT
Founded: 1986
CBS offers a variety of print products such as:
Multifunction Printers
Color Printers
Production Printing
Home Office Printers
Scanners
Wide Format Printers & Plotters
Copiers
CBS is a Xerox Business Solutions Company; therefore, they only offer Xerox products. CBS's managed print services include comprehensive security, analytics, digitization, and cloud technologies and software to deliver a more seamless work experience across the paper and digital platforms.
Although CBS is working with a national company, Xerox, they can deliver care and attention to clients as a local provider in Wethersfield, Windsor, and Norwalk, Connecticut. This allows you to obtain national resources, with local support.
3. RYAN Business Systems
Location: South Windsor, CT
Founded:1975
RYAN Business Systems offers a variety of print products such as:
Digital Copiers & Digital Presses
Facsimile
Large Format Printers
Laser Printers
Scanners
RYAN Business Systems is a family-owned business that provides brands like Canon and Kyocera. Canon is a more expensive option but offers the highest quality machines for your print environment. On the other hand, Kyocera is a more affordable option if your company does not have a large budget for printing equipment.
RYAN business systems manage all aspects of your print environment, including hardware, application software, existing equipment, and related services. They offer proactive maintenance, on-site service, and technical support, ensuring that you get dependable, professional results when needed.
4. UBEO Business Services
Location: Middletown, CT
Founded: 2005
UBEO Business Services offers a variety of print products such as:
MFPs
Business-Class Printers
Scanners
Production Print Systems
Wide Format Printing
UBEO Business Services is a large company partnered with various print manufacturers such as Ricoh, Canon, Konica Minolta, Xerox, Kyocera, and Lexmark. This allows your business to determine which brand and brand model is best suited for your business. Although their business is based out of Texas, they have local service technicians available to assist with any issues, questions, or concerns.
UBEO works with education, healthcare, legal, government, and marketing industries. Outside of managed print services, they also have expertise in many other services to help support your business's needs, such as managed IT services, digital document management, business process automation, and more.
5. Aztec Office Solutions
Location: Middletown, CT
Founded: 1986
Aztec Office Solutions offers a variety of print products such as:
MFPs
printers
Wide Format plotters
Document Management Software
Copiers
Aztec Office Solutions is a Canon and Sharp equipment reseller. They service large and small companies across most of the Northeast. Aztec also provides print services such as document management, secure print, and paperless solutions.
They have full helpdesk support and a single point of contact for users to gain assistance in troubleshooting, get answers to questions, and solve known problems. Their managed print programs are cost-effective to allow businesses to save on costs.
How to Find the Right Managed Print Service Provider?
When looking for a print service provider, it is essential to understand your needs. This will help you ask the right questions to ensure you get the right product and service that your business requires.
Here are the 7 Best Questions to Ask Your Managed Print Service Provider Before Partnering:
Can you offer a customized managed print solution?
Can you provide a secure print environment?
When an issue arises, how quickly can I expect assistance?
What manufacturers are you authorized to support?
Do you offer automated supply refills?
Can you provide a copier that fits our needs?
Do you have any client testimonials?
This list can help guide you when looking into a managed print provider within your area. When looking for the right print provider for your business, you must have a strong sense of what your company is looking for. This will make it much easier to narrow down your search.
Ready to Talk to a Managed Print Service Provider?
Now that you have some of the tools necessary to choose the correct print provider for your business, what's the next step? Well, now would be the time to start reaching out to the companies that show the most significant interest in you.
It is essential to consider a few options for print service providers. This way, you will better find a managed print service provider that best suits your needs.
Usherwood Office Technology offers reliable and quality print services to our clients. As a managed print service provider, our mission is to give clients the support they need to enhance their business and create more opportunities for success. We also offer various print services and partner with unique manufacturers to fit your printing needs.
Usherwood will work with you and your team to determine your budget, printing volumes, and what functions your printer will require to find you the best brand for your environment. We will also provide a team of print servicing experts to assist your business with any questions or concerns with your devices.
So, why are we recommending other print service providers rather than just our services? At Usherwood, we emphasize transparency and trust so that our clients know exactly what to expect. We believe in looking out for the clients' best interest, and if that means partnering with another provider, then we will support that.
If you are interested in learning more about Usherwoods managed print services, click here.