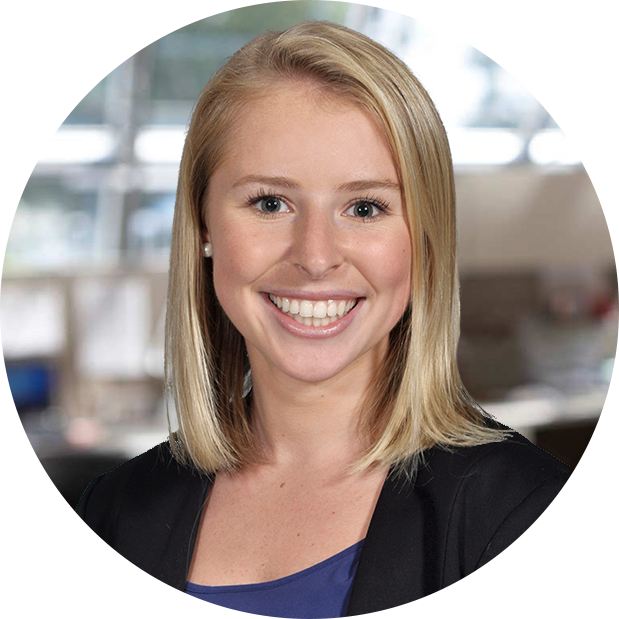 7 Best Questions to ask your Managed Print Provider Before Partnering
Are you interested in partnering with a managed print provider? It can be overwhelming to find the right partner when you don't know what you're looking for. Understanding what type of printer and servicing experience you expect can make it manageable. We know that sometimes it's hard to know exactly what you need. You're not a print specialist, and we don't expect you to be.
As a managed print provider, Usherwood works with many businesses to help them determine what type of print servicing they are looking for and whether or not we fit that criterion. As a baseline, there are some questions that you can ask to ensure that you are getting the information you need to make an informed decision.
This article will take you through the x best questions to ask a potential managed print provider to ensure you are confident with your partnership. Let's dive into what some of those questions are.
1. Can you offer a customized managed print solution?
When asking this question, hopefully, your managed print provider will provide you with a solution that will be customized for your print environment. When choosing a managed print provider, they should understand your current print volumes and toner and paper usage to ensure you will not run out too early or spend more than you need on these supplies.
Understanding what speed printer you will need can yield thousands of dollars of cost difference in certain areas depending on what models you're going with And understanding the volumes going through the buses will be the key determining factor as to what speed we're going to recommend for that area.
There are many factors that go into finding the perfect solution for your business so it is important for your print provider to understand your environment to determine the right model, size, and speed for your printer.
2. Can you provide a secure print environment?
Businesses must take the necessary precautions to keep all of their equipment secure. Hackers will use any access point they can find, to infiltrate a network. Printers are becoming more of a target, and many businesses overlook their printers as a security risk.
To ensure you have a secure environment as your provider, what types of protocols do they have to mitigate the risk of print hacks. Solutions are also meant to keep your confidential documents safe from being taken off the printer once released.
Ask your provider if they offer secure functions, such as papercut or uniflow. These secure release functions mandate users to use a badge or PIN at the device to release a print job.
3. When an issue arises, how quickly can I expect assistance?
When you have a problem with your printer, you should not need to wait more than 24 hours to have your printer serviced. So one differentiator in that capacity might be that when we get a service call in, it will get put into a service text queue.
As a client, your managed print provider should get back to you within an hour of receiving the service request. This will ensure you and your service provider can begin taking action to get the issue resolved as quickly as possible.
Some companies do not have the resources to respond as quickly as others. They may take a day or two to show up. For this reason, it is important to find a managed print provider that can separate their response time compared to others in the same industry.
4. What kind of print vendors are you partnered with?
Typically managed print providers have a set of vendors that they work with and can offer you. Examples are Canon, Xerox, Toshiba, and Konica Minolta. There are many benefits to companies that provide more than one brand of copier machine. This will allow them to assess your environment to determine which brand would be the best fit.
For example, say you are working with a company that offers both Canon and Xerox. If you are looking for a cheaper option and don't do much high-volume printing, xerox may be suitable. Your provider won't just give you a Canon because it is all they offer, they will take into account your needs and give you the equipment that is best suited.
5. Do you offer automated supply refills?
This is not a significant concern if you are okay with speaking to your print provider whenever you are low on your supplies and need to get them filled. On the other hand, if you want your supply refills to be seamlessly tracked in the background, then asking if they offer automated supply refills will be very important. This software can be put on your network to inform your managed print provider when your toner levels are low and you need a new shipment.
6. Do you offer copiers with finishing capabilities such as…?
If your business requires special finishing capabilities in your printer then you may want to ask your managed service provider if they offer this type of equipment. For instance, stabling, hole punching, folding, document insertion, pamphlets or flyers, and booklet making are all examples of finishing capabilities.
Not only would you want a printer that has these capabilities but you will likely want to ensure that your managed print provider can train your users on how to use all of these features properly.
7. Do you have any client testimonials?
Before partnering with a managed print provider, it can bring you to ease by seeing what other clients' experience has been with the provider. This is the greatest indication of a provider's success.
The client's experience can be much more powerful than simply hearing the provider say how amazing they are. You can do this by asking for case studies or client testimonials. You may even want to ask if you can speak to some current clients to hear how their provider has been able to enhance their print environment and how they create a more seamless user experience.
Ready to take the next steps?
Now that you know how to find a managed print provider that can provide you with everything your business requires, the next step is determining how you will finance your equipment. Your options are to either lease your equipment or purchase it.
As a managed print provider Usherwood Office Technology works with many companies to help determine which is the better fit for them, leasing vs purchasing. There are many different factors that contribute to assisting you in making the best decision.
In order to help you figure out the difference between leasing vs. purchasing and what benefits each share check out this article: Leasing Vs. Purchasing Copiers; Which is right for your business?