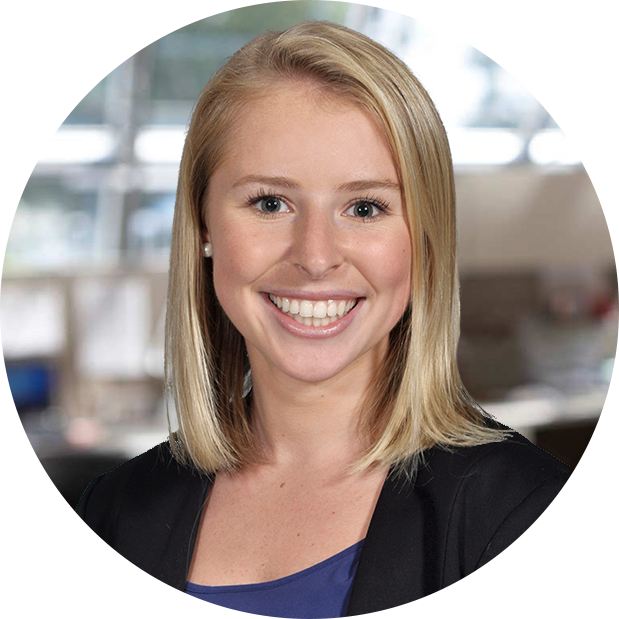 The Best Managed Print Service Providers in Western New York (WNY)
Finding the right managed print service provider in your area can take time and research. How do you know which print providers you should seriously consider?
As a managed print service provider, it is Usherwood's job to know what businesses in our area provide similar services. Although we would love to work with your business, we think it is essential that you have considered all of your options before choosing to partner with any vendor.
We aren't the best fit for every company, and if that is the case, it is essential that you are aware of your other options. At Usherwood, we emphasize transparency and trust, even if that means referring clients to other companies if we are not the right fit.
For this reason, we will give you some of our top recommendations for managed print service providers in the WNY area for you to consider.
Top managed print service providers in WNY:
It is important to note that these businesses are not listed in any particular order.
1. Comdoc
Location: Buffalo, NY
Founded: 1955
Comdoc offers a variety of print products such as:
Copiers / All-in-One Printers
Office Printers
Production Printing
Digital Presses
Inkjet Press
Inkjet Continuous Feed Printers
Scanners
Wide Format Printing
ComDoc, A Xerox Business Solutions Company, is a local business technology and services provider to businesses in Jamestown, NY. They offer a wide range of Xerox print products to support your office environment.
They also offer managed print services, including comprehensive security, analytics, digitization, cloud technologies, and software to deliver a seamless work experience across paper and digital platforms. Comdoc services industries such as Healthcare, Higher Education / K-12, Legal, Finance and Accounting, Government, Retail, and Manufacturing.
2. UBEO Business Services
Location: Falconer, NY
Founded: 2005
UBEO Business Services offers a variety of print products such as:
MFPs
Business-Class Printers
Scanners
Production Print Systems
Wide Format Printing
UBEO Business Services is a large company partnered with various print manufacturers such as Ricoh, Canon, Konica Minolta, Xerox, Kyocera, and Lexmark. This allows your business to determine which brand and brand model is best suited for your business.
Although their business is based out of Texas, they have local service technicians available to assist with any issues, questions, or concerns. UBEO works with education, Healthcare, Legal, Government, and marketing industries.
Outside of managed print services, they also have expertise in many other services to help support your business's needs, such as managed IT services, digital document management, business process automation, and more.
3. Eagle Systems Office Technology
Location: Jamestown, NY
Founded: 1992
Eagle Systems Office Technology offers a variety of print products such as:
MFPs
Paper Folders
Printers
Scanners
Shredders
Wide Format Printers
Eagle Systems Office Technology is partnered with dealers such as Sharp, Copystar, Toshiba, Panasonic, Epson, Kyocera, and Formax. They also offer a variety of print solutions such as document management, managed print services, print management, and client security.
Eagle Systems Office Technology also offers various other office services and solutions outside managed print services that can help your business fulfill many of your needs from one partner.
4. Ricoh
Location: Buffalo, NY
Founded: 1936
Ricoh offers a variety of print products such as:
Printers
Multifunction Printers/Copiers
Laser Printers
Cut sheet Printers
Wide Format Printers
Continuous feed Printers
Ricoh offers a vast amount of equipment ranging from low-volume printers to production printers allowing it to be a good fit for many industries. Although there is no local office, they have local technicians available to service your equipment or answer any immediate concerns. Ricoh has many affordable products that can fit into almost any budget.





5. Toshiba Business Solutions
Location: Buffalo, NY
Founded:1875
Toshiba Business Solutions offers a variety of print products such as:
MFPs
Label Printers
Receipt Printers
Laser Printers
Wide-Format Printers
Scanners
Toshiba Business Solutions is a Toshiba dealer, which means they only offer Toshiba print products. Toshiba products are known to be affordable and reliable. They also offer managed print solutions focusing on security, sustainability, savings, and print productivity.
Toshiba works with businesses to provide customized print solutions for their needs in industries such as education, finance, government, healthcare, legal, manufacturing & logistics, and retail. This makes them a great partner for businesses seeking industry-specific solutions for their managed print environment.
Ready to Talk to a Managed Print Service Provider?
Now that you know some of the top managed print service providers in the area, it's time to start reaching out to the companies that fit your needs and criteria. It is essential to consider a few options for managed print service providers. This way, you will find a managed print service provider that you are confident in.
To ensure you know how to approach your meeting with any potential managed print service providers, check out this article: 7 Best Questions to Ask Your Managed Print Service Provider Before Partnering.
So, what does Usherwood know about managed print services anyway? Here at Usherwood, we have been offering office technology solutions since 1976. This has allowed us to become experts in the managed print space.
As a managed print service provider, our mission is to give clients the support they need to enhance their business and create more opportunities for success. We offer various print services, partner with unique manufacturers to fit your printing needs and provide a team of print servicing experts to assist your business with any questions or concerns with your devices.
If you are interested in learning more about Usherwoods managed print services, click here.