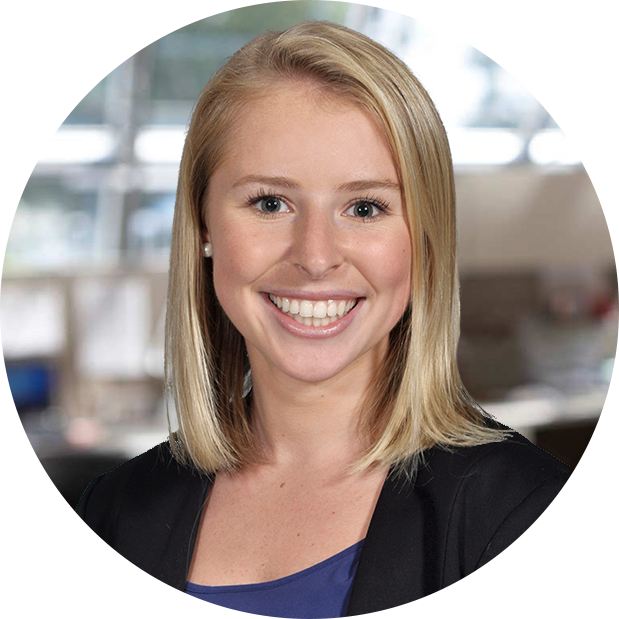 The Best Managed IT Providers in Hartford, CT
If you are a business looking for a managed IT provider to handle your IT infrastructure, you are probably filling your web browsers with searches, trying to determine which is right for you.
As a managed service provider, we would love to state that we are the best in Hartford, CT, but that would simply not be true. Many other managed IT providers will also provide excellent service and support.
If you don't feel that Usherwood is the right fit for your business, you are not out of luck. There are many other providers that we would recommend. For that reason, we have decided to share some of the top managed IT providers we recommend in Hartford, CT.
At Usherwood, we believe it is in our and the potential or current client's best interest to be honest, and completely transparent. We have realized that this outlook has created the most successful long-term partnerships with clients. For this reason, we find it very valuable to be open to the other managed IT service providers, in Hartford that could be worth looking at.
Here are some of our top recommendations!
1. The Walker Group
Location: Farmington, CT
Founded: 1986
The Walker Groups managed IT services include:
Fully Managed IT Services
Managed Security for Workstations
Network Support Services
Managed Firewall
Backup & Disaster Recovery
Managed Help Desk
OnPoint- Remote Monitoring
The Walker Group offers a wide range of managed IT services. As a business, they are a registered Benefit Corporation (B-Corp) and a Social Enterprise, meaning their purpose is to make a social impact.
The Walker Group also offers services outside of simply managed IT, such as technology solutions, digital marketing, professional services, managed services, and security & compliance. This allows you to fulfill many needs at one company if you partner with The Walker Group.
2. TAB Computer Systems
Location: East Hartford, CT
Founded: 1993
TAB Computer Systems managed IT services include:
Service Plan
Network Monitoring
In-House Support
Project Management
TAB Computer Systems has been committed to small / Mid-Size business computer support and service since 1983. TAB is a full-service IT technology firm with a large variety of hardware, software, and service solutions for companies with 5-200 users.
TAB is one of the largest IT service providers in the Hartford Metro area, with a service footprint of over 9000 seats. They also provide service 24 hours a day, 7 days a week, and 365 days a year to ensure they are available whenever you need them.
3. Secure Future Tech Solutions
Location: Warwick, RI
Founded: 1992
Secure Future Tech Solutions managed IT services include:
Tailored Packages
24/7 Proactive Network Monitoring
Secure Future Tech Solutions provides its services to small-to-medium sized businesses. They offer IT support, cybersecurity services, and maintenance of computer networks, servers, workstations, and applications. Secure Future Tech Solutions provides a cost-effective, tailor-made solution to suit your unique environment.
4. GSS Infotech
Location: Glastonbury, CT
Founded: 1999
Gss Infotech managed IT services include:
Network Operations Center
Security Operations Center
Datacenter Services
Storage Infrastructure
GSS Infotech's Infrastructure Management Services equip a customer's business with round-the-clock support through their Global Operations Command Center (GOCC). Their comprehensive portfolio of services allows customers to reduce their costs and improve service levels. GSS infotech provides success stories of clients in Media, Manufacturing, Healthcare, and BFSI.
5. Commprise
Location: Hartford, CT
Founded: 2010
Commprise managed IT services include:
Workstation Management
Server Management
Business Continuity Disaster Recovery
Network Management
End-User Support
vCIO/Reporting
Vendor Management
Commprise offers customized managed IT services to clients in Connecticut and Massachusetts. Their services outside managed IT include managed security, security & compliance audits, and network & wireless.
They provide their services to various industries such as accounting, finance, healthcare, insurance, legal, manufacturing, non-profits, and small/midsized businesses. This means they are a great fit for most, if not all, industries.
6. Cooperative Systems
Location: Windsor, CT
Founded: 1993
Cooperative Systems managed IT services include:
vCIO Advisory Services
Cybersecurity & Compliance
Backup & Disaster Recovery
Monitoring & Support
Cloud & Data Center Solutions
Connectivity
Cooopertive Systems managed IT services are customized to meet your companys specific needs. They offer a robust cybersecurity program that will proactively monitor and mitigate any threats. Cooperative is known for their excellent customer service & support, tailored and cost-effective solutions, and a consultative approach to your unique business needs.
What to Ask a Managed IT Provider Before Partnering
To help you determine which companies could be a good option for you, we have chosen the top managed IT companies we suggest. These companies are great choices if you do not think Usherwood Office Technology is the right fit or would like to explore other options before committing.
Now that you have information on your area's best managed IT providers, it is time to determine your company's needs. These companies could be perfect, but it's good to have other options if they are not ideal for you.
Here are 10 Questions You Should Ask Before Committing to a Managed Service Provider:
What Kind of services do you offer?
What kind of industries do you typically service?
How will you provide tailored solutions for my company?
What is the typical response time from your IT service technicians
What size companies do you typically service?
How will you keep our business safe?
How will you position our business competitively?
How will you help us to be successful in the future?
How often do you meet with your clients?
How can you help to scale my company?
This list can help guide you when looking into managed IT companies within your area. When looking for the right Managed IT company for you, it is essential that you have a strong sense of what your company is looking for, such as the type of service and support your business requires.
Interested in Learning About Usherwood's Managed IT Services?
As a managed IT provider, we know our services are not for everyone. We believe it is essential to help every business find a managed IT provider that will adequately support them, even if that is not us.
Usherwood's managed IT services will provide you with an excellent support team and an optimized IT infrastructure. The value in choosing Usherwood is our services are provided by a team of well-trained and knowledgeable IT experts. Usherwood will create a personalized solution for your business and work with you to strategize long-term goals for your environment.
For more information on Usherwoods managed IT services and support, click here.