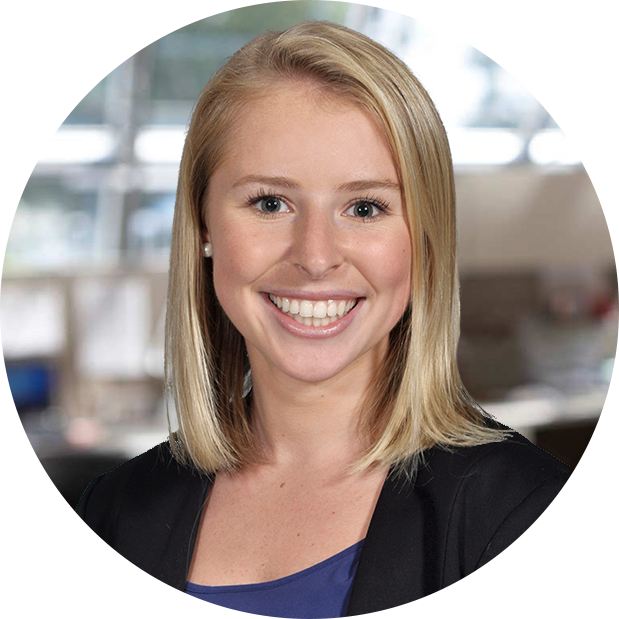 Onboarding with an MSP? Here are 5 steps you can expect:
After you have found a managed service provider that is the right fit for your company and performed a network assessment, the next step is the onboarding process. The onboarding process is when you officially begin implementing the tools and services necessary to continue ongoing support from your MSP.
As a managed service provider, we provide our clients with an onboarding checklist that will allow them to see precisely what will occur. After this, we will talk through the necessary steps to ensure the process is successful. Some MSPs have different approaches to their onboarding process. This article will run through what can typically take place during the onboarding process so that you have a clear expectation.
1. Complete necessary paperwork:
After your business has decided that you would like to partner with an MSP, the next step would be to finalize this partnership. There will be a service level agreement, which is a commitment between your MSP and your business.
The SLA will confirm the quality, availability, and responsibilities that have been agreed upon by you and the MSP. This document is critical to ensure that you and your MSP understand the service expectations and standards to guarantee a successful partnership. Once any necessary paperwork has been signed, your business can continue moving through the onboarding process with your MSP.
2. Meet the project engineering team
Next, your MSP will determine who will be on your company's project engineering team to complete the onboarding. Your project engineers will handle onboarding your users and any issues that may come up during the process.
You will be introduced to the project team, and they will talk you through exactly what will take place during the onboarding process. This will consist of what equipment your environment requires, coming up with a strategy for implementation, and creating a timeline for when you will implement new equipment.
3. Create a project plan
The engineers create a project plan, which will include everything that needs to be done during the onboarding process. The project plan is tailored specifically to the client so that every project plan can look completely different from one client to another.
For instance, if certain aspects of the typical onboarding checklist don't apply to you as a client, your MSP will remove unnecessary steps. If anything new needs to be added to the project plan, the engineering team will revise the process.
This consists of coming up with a new strategy and building out the steps in a template. After the project plan has been completed, it will be presented to your company and followed step by step. It looks similar to a checklist, and as each step is completed, your MSP will move down the checklist until everything is in place.
While you work with the project team your, vCIO will also be working with your business to ensure you can communicate any concerns during the rollout of new applications, software, or tools. They will assist in creating a sound strategy and implementation process aligned with your business workflow, to ensure a successful transition.
4. Install new equipment into your environment:
You will have your environment evaluated by your MSP. This will determine any equipment that is outdated or absent. This evaluation determines the implementation of new equipment such as hardware, security and backup, and remote monitoring.
Hardware:
Depending on what kind of hardware is currently in place, your MSP will reevaluate and make the proper changes. Your MSP will place orders for your new hardware and begin swapping out and replacing the equipment in your environment. The timeframe that hardware will be put into your offices it will be determined in your project plan.
Security and backup:
Ensuring your environment is secure is the most critical step in the onboarding process. As an MSP, this can mean rolling out security features such as multi-factor authentication and ensuring firewalls and antivirus are in place as soon as possible.
For some businesses, this can mean replacing and removing your old software. Suppose you are switching from an old MSP. In that case, it is essential to remove any security applications that they have in place. It does not negatively impact your environment, such as causing a slow network or creating any security risks.
Remote monitoring
When you partner with an MSP, a critical element is remote monitoring and management. By installing a remote monitoring application, your MSP will be able to access your network from a remote location. This application will ensure your environment is monitored, and any changes that need to be made can be done from anywhere. It is not likely your MSP is right around the corner from your business, so having remote monitoring is critical to ensure security and network efficiency without them having to be onsite.
5. Training
New equipment:
Much of the training will take place as the engineers are deploying new equipment and tools. For example, when multi-factor authentication is implemented, users might have questions such as how do I do this? How do I get access to it?
The vCIO and engineers will be fully aware of these concerns. They will work with your team to show them what multi-factor authentication is, walk them through that process, and answer any questions.
Service:
Some other aspects of training that will be covered are, how do we contact you? How do we utilize your services? Your MSP will inform all users how to get a place for a service ticket if they have any issues. This will ensure users feel confident that they will know precisely how to receive help and who to contact.
Cybersecurity:
Another part of training that will take place in cybersecurity training. This training goes out periodically to your users. Your MSP will work with your company during the onboarding process to enable this training and determine when it will occur.
The cybersecurity training will contain informational videos that will help users to recognize and avoid cyber threats. There will also be automated emails that resemble phishing scams to test your users and determine which employees may need more training.
Will there be downtime when onboarding with an MSP?
If there's ever downtime for anything during the onboarding process, your business will know about it ahead of time. It will be scheduled for a time most convenient for your workflow. There can be downtime when new software or equipment is implemented, but it should never come as a surprise to your business.
Having a set time for these implementations and expected downtime will allow your business to pick a time that is not going to have a negative effect on your business' productivity. Your MSP will work to mitigate any downtime as much as possible to ensure you can continue to work efficiently during the onboarding.
What takes place after onboarding with your MSP?
After you have been completely onboarded with your MSP, you will continue receiving ongoing support. The technical assistance center will receive any service requests, you will have scheduled quarterly business reviews with your vCIO, and continue developing new plans for your IT environment.
Ongoing support with an MSP ensures that your IT is never left unattended. They will constantly monitor your environment to seek vulnerabilities that could put your business at risk of cyber attacks or network inefficiencies.

As a managed service provider, Usherwood ensures that ongoing support is successful through quarterly business reviews. It is important to maintain a strong relationship with your MSP so that new goals and strategies can be communicated. To learn more about what occurs in a quarterly business review, check out this article: What to Expect From a Quarterly Business Review with Your MSP.