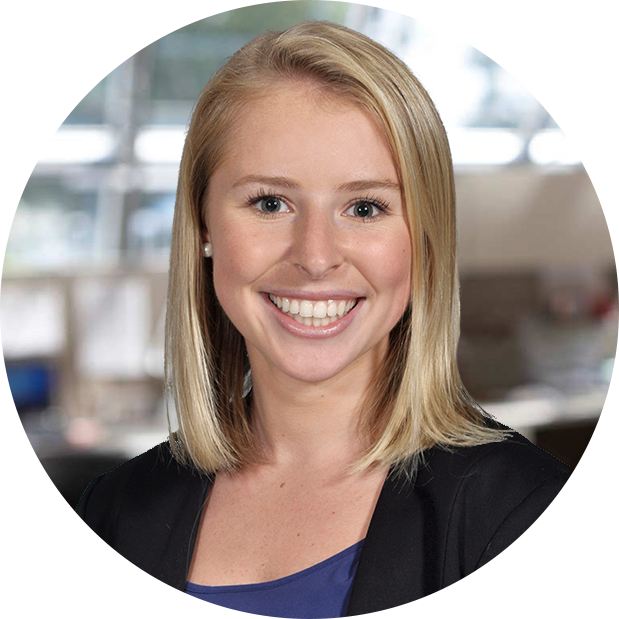 What is a vCIO (Virtual Chief Information Officer)? Do you need one?
Why do some managed service providers have a vCIO? Not every managed service provider has a vCIO that they offer to work with clients, but we find having a vCIO critical to their IT support. So why do we provide a vCIO? Is it essential for your business to partner with an MSP that offers a vCIO?
Well, that depends on your business. A vCIO is meant for companies that emphasize their IT infrastructure and use technology to create a more successful work environment. So, if you are not one of those businesses, then having an MSP that offers a vCIO might not be necessary for you.
On the other hand, if you are a company that wants to utilize its technology to help grow your business and remain competitive within your industry, having an MSP that will provide you with a vCIO is undoubtedly worth looking into.
As an MSP we find having a vCIO is critical to our business model. The vCIO will oversee your entire IT infrastructure and speak on behalf of your business to our technicians. This way any decisions on IT can be clearly communicated to our project engineers on your behalf. This helps to keep both parties satisfied and aligned.
What is a vCIO?
A vCIO is a virtual chief information officer. In most ways, a vCIO is very similar to a CIO (chief information officer). The main difference is that a vCIO is provided by outsourcing IT to a managed service provider rather than a CIO who is typically in-house to consult your IT strategies and implementation. They oversee and manage all aspects of your IT infrastructure.
The vCIO will be in charge of information technology strategy and implementation and oversee the hardware, software, and data that helps other members of the C-suite do their jobs. They will research new technologies and determine what technology can provide your business value. They will also address any current risks associated with your IT and help develop solutions to mitigate this risk.
What are the benefits of a vCIO?
There is a wide array of tasks that fall under the role of a vCIO. As a managed service provider, the role of the vCIO is to act as the CIO for our clients. They will make sure they understand your infrastructure's current technology and help create a plan for your network and technology needs. Some of the most prominent benefits are:
Advocate for your service experience
The vCIO will act as an advocate between your business and the MSP. From a service perspective, the vCIO will look at the current service with your MSP, how tickets are handled, the response time, and the communication between the MSP and you as the client.
The vCIOs role is to manage all of these aspects of your MSP support and service to make sure that it is successful for both the client and the MSP. This helps ensure that communication channels are open and flowing correctly between the MSP and your business to make sure your needs are heard.
Assist with IT costs and budgeting.
The vCIO ensures that clients aren't surprised by anything budgeting-related from the IT side of things. They will review all your IT expenses and expected IT costs to create a strategic budget for the future. This will help you to avoid any unexpected fees. Your vCIO will ensure that you have a sound financial plan and can plan any IT investments accordingly.
Maintain and enhance cybersecurity
When it comes to security and cybersecurity, the vCIO's job is to understand the risk tolerance a client has and what they are willing to put in place to maintain or lower that risk. Your vCIO will evaluate your current network and point out any potential vulnerabilities.
They will also ensure that your business is always one step ahead when it comes to cybersecurity. They will inform you about where your IT should be years in advance to help mitigate any risks. Your vCIO will also ensure that employees are trained on cybersecurity best practices to keep your network safe and avoid human error.
Some common mistakes that employees make that can increase network vulnerabilities are clicking on phishing emails or downloading files embedded with spyware. Having a team that is aware of cyber threats and knows how to avoid them is critical to the security of your business.
IT vendor management:
Your vCIO will be involved in any decisions regarding your IT infrastructure. It is essential that any vendors you bring on for IT will fit your current environment. Your vCIO will work with your company to ensure that the product or solution will align with their other equipment.
An example of this would be if your company was working with a new third-party internet service provider. Your vCIO would work with you and look at your budget and the service to make the best decision for your IT environment. It is essential to look at the bigger picture when implementing any new solution or tool, and your vCIO will help you do this to ensure future success.
Define clear IT objectives and strategies for your business
When you have a vCIO, they will provide you with a roadmap of your IT infrastructure. This roadmap will entail everything in your current infrastructure and any changes you will make in the future. Typically your vCIO will meet with your business regularly to make strategic decisions and create an IT plan to keep your goals aligned.
This will ensure that you are constantly making enhancements to your environment, and everything gets done according to a tailored plan for your business. Having a vCIO that can define clear visions of where you want your IT to be in the future is critical to the success of your business. Your vCIO will work with you and your team to ensure you stay on track and hit the goals necessary to maintain an optimized work environment.
Why do companies have a vCIO instead of a CIO?
Many companies opt to hire a managed services provider with a vCIO because hiring a CIO can be expensive, especially for small businesses. When you hire a vCIO instead of a CIO employed in-house, your vCIO will be outsourced, typically through a managed service provider.
Having a vCIO included in your managed services is a more cost-efficient way to have someone who can provide you with the role of a CIO without having to hire in-house. For a smaller company hiring and retaining a CIO can be a significant expense. Still, by outsourcing to an MSP, you will receive full IT support and a vCIO to help navigate and strategize your IT infrastructure.
What is a quarterly business review?
Typically you will meet with your vCIO 4 times a year to discuss your IT infrastructure. The meetings are called quarterly business reviews. In a quarterly business review, you will go through MSP performance, address any potential vulnerabilities in your network, and create a plan to implement any new technology.
Usherwood relies heavily on quarterly business reviews to ensure that our clients are satisfied with our support. These meetings are critical to the success of your business's IT environment and ours as a partner. Quarterly business reviews will allow your business to address any concerns and ensure by outsourcing to an MSP you and your MSP have aligned goals. To learn more about what the quarterly business review entails, check out this article: What to Expect From a Quarterly Business Review With Your MSP