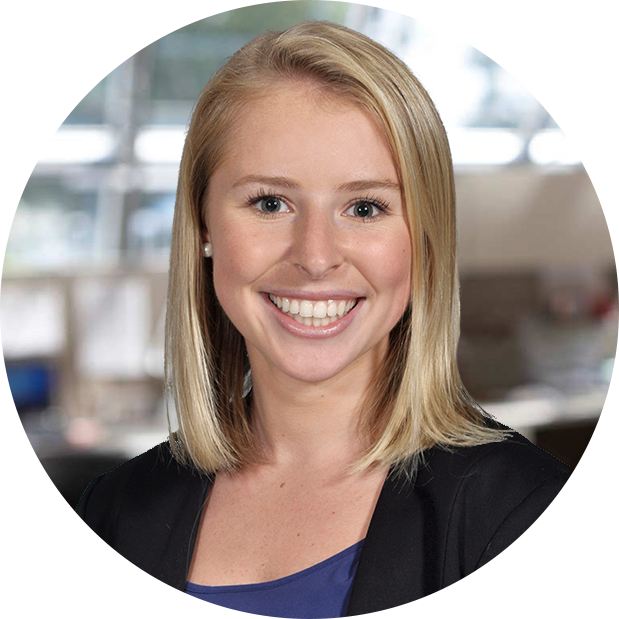 The Best Managed IT Providers in Plattsburgh, NY
If you are a business looking for a managed IT provider to handle your IT infrastructure, you are probably filling your web browsers with searches, trying to determine which is right for you.
As a managed service provider, we would love to state that we are the best in Plattsburgh, NY, but that would simply not be true. Many other managed IT providers will also provide excellent service and support.
If you don't feel that Usherwood is the right fit for your business, you are not out of luck. There are many other providers that we would recommend. For that reason, we have decided to share some of the top 5 managed IT providers we recommend in Plattsburgh, NY.
At Usherwood, we believe it is in our and the potential or current client's best interest to be honest, and completely transparent. We have realized that this outlook has created the most successful long-term partnerships with clients. For this reason, we find it very valuable to be open to the other managed IT service providers in Plattsburgh that could be worth looking at.
Here are some of our top recommendations!
1. Twin State Technologies
Location: Morrisonville, NY
Founded:1968
Twin State Technologies managed IT services include:
Network Assessment
Darkweb Monitoring
Cybersecurity Awareness Training
Document Backup
Endpoint Protection
Email Protection
Nex-Gen Threat Protection
ISAT & vCIO Support
Twin State Technologies is a family-owned and certified as a Women-Owned Business Enterprise. Twin State offers managed IT and various other services such as telephone systems, hosted cloud communications, contact centers, cabling, infrastructure, clocks, bells, paging, and subcontracting.
They work with various industries, from government agencies to SMBs to enterprises. Twin State Technologies is a great option for businesses that don't want to go to multiple vendors for IT services, Unified Communication & Collaboration, and Cybersecurity.
2. LayerEight
Location: Plattsburgh, NY
Founded: 2018
LayerEight managed IT services include:
Proactive Monitoring
Proactive Support
Remote Support
Centralized Management
Scheduled Maintenance
Simplified Billing
Reporting/Analytics
LayerEight is a newer name in the Managed Services industry. Although its name is new, LayerEight, formerly, Primelink, is not new to the community or managed services. They remain under the same local ownership and have retained many employees from PrimeLink.
LayerEight continues to grow in the IT industry and offers a wide range of services from managed wireless and networks to all-inclusive, fully outsourced IT Departments. LayerEight also provides all their services for a flat, monthly rate, so your business doesnt need to worry about hidden fees.
3. ADK Techs
Location: Argyle, NY
Founded: 2005
ADK Techs managed IT services include:
Mobile Device Management
Endpoint Protection
Asset Tracking & Risk Intelligence
Web Content Filtering & Security
Remote Monitoring & Management
Next-Generation Firewall
Managed Network Services
Vulnerability Assessment
Risk Assessment
Cyber Tough Security Program
Employee Training
ADK Techs is a locally owned company that offers computer, network, and cybersecurity services to businesses in the Adirondack and Capital regions. They offer managed IT services and structured cabling, unified communications, vCIO services, virtualization, and mobility solutions.
This wide range of services makes them a great option for businesses looking to have one company fulfill many of their office technology needs.
4. NERIC (Northeastern Regional Information Center)
Location: Plattsburgh, NY
Founded: N/A
NERICs managed IT services include:
IT Services
Security Services
Technology Support (Hardware & Software)
Voice & Electronic Communication
Wide Area Network
The Northeastern Regional Information Center (NERIC) is a resource for cooperative educational technology services and support. They make many educational technology tools and services available to the districts they serve. NERIC serves more than 130 school districts-large and small, urban, suburban, and rural.
NERIC is a great option if you are a school searching for managed IT support. They also offer additional services such as administrative services and business services that your school can utilize.
5. Adirondack Information Security
Location: Plattsburgh, NY
Founded: 2021
Adirondack Information Security managed IT services include:
Penetration Testing
Policy Development
Policy Review
Compliance Audits
Risk Assessments
Vulnerability Assessments
Security Awareness Training
Adirondack Information Security LLC is a Cybersecurity consulting company. They focus on providing clients with top-notch service and expertise. They do not resell any software or hardware to their clients.
Adirondack Information Security also prides itself in being very affordable for every business. This makes them a great option for companies looking for a reasonably priced managed IT service option.
What to Ask a Managed IT Provider Before Partnering
To help you determine which companies could be a good option for you, we have chosen the 5 managed IT companies we suggest. These companies are great choices if you do not think Usherwood Office Technology is the right fit or would like to explore other options before committing.
Now that you have information on your area's best managed IT providers, it is time to determine your company's needs. Each of these companies could be perfect, but it's good to have other options if they are not ideal for you.
Here are 10 Questions You Should Ask Before Committing to a Managed Service Provider:
What Kind of services do you offer?
What kind of industries do you typically service?
How will you provide tailored solutions for my company?
What is the typical response time from your IT service technicians
What size companies do you typically service?
How will you keep our business safe?
How will you position our business competitively?
How will you help us to be successful in the future?
How often do you meet with your clients?
How can you help to scale my company?
This list can help guide you when looking into managed IT companies within your area. When looking for the right Managed IT company for you, it is essential that you have a strong sense of what your company is looking for, such as the type of service and support your business requires.
Interested in Learning About Usherwood's Managed IT Services?
As a managed IT provider, we know our services are not for everyone. We believe it is essential to help every business find a managed IT provider that will adequately support them, even if that is not us.
Usherwood's managed IT services will provide you with an excellent support team and an optimized IT infrastructure. The value in choosing Usherwood is our services are provided by a team of well-trained and knowledgeable IT experts. Usherwood will create a personalized solution for your business and work with you to strategize long-term goals for your environment.
For more information on Usherwoods managed IT services and support, click here