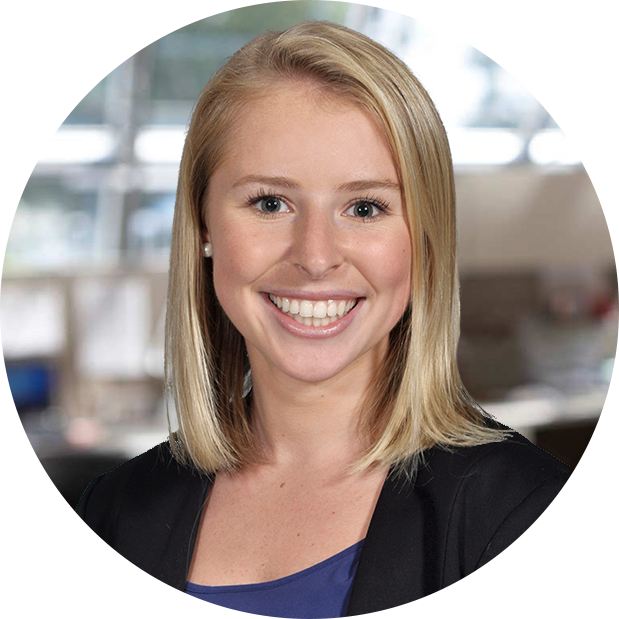 What to Consider Before Purchasing a Multi-Function Printer (MFP)?
Are you shopping for a multi-function printer or copier? Unsure where to start and how to find the right MFP for your to business? If the answer is yes to either of those two questions then you are in the right place.
Many businesses are looking into multi-function printers because of their wide range of features and ease of use. The only thing that's not easy about multi-function printers is determining which one you should buy.
Usherwood Office Technology, is an office technology company. We work with hundreds of clients and prospective clients to find the right printer equipment for their environment. We offer our clients a range of office copiers, printers, and multi-function devices.
It is with our expertise in print devices that we will walk you through some of the most important things to think about when shopping for an MFP. This list will help you understand your needs better and feel more confident in purchasing.
What is a multi-function printer (MFP)?
Step one to feeling more confident purchasing an MFP (multi-function printer) is understanding what exactly an MFP is. An MFP is an office machine that acts as a photocopier, printer, scanner, copier, and sometimes even a fax machine.
A device that can consolidate all of these functions makes it an excellent option for businesses that prefer their printer to be "all-in-one." MFPs are typically connected to your workstation through a wire or wireless connection. However, they can occasionally be operated directly from their own control panels.
What to consider before purchasing an MFP?
When purchasing an MFP, it is essential to ask yourself the right questions to ensure you are getting a device that best fits your needs. For this reason, we will go through the most critical questions to ask, which will help you avoid buyers' regret.
Let's dive in!
1. What is your budget?
One of the most critical things to consider, first and foremost, is your company's budget for a multi-function printer. What is the cost that your business is willing to spend on a device? Multifunction printers can vary significantly in price depending on many different factors.
There are different sizes, models, and manufacturers. Do you require a low- or high-volume unit, color capabilities or not, folding, stapling; the list goes on. The cost of multi-function printers can range from $600- $18,000. This is an extensive range, so determining your budget can help you gauge your starting point and which devices are even an option for your business
2. What size printer do you want?
Multi-function printers come in a variety of sizes. The number of people at your company using the printer and your office's printing needs will determine your required size.
It is also to take into account the size of your office space. It may seem simple, but it is essential to ensure there is enough room in your area to accommodate all of the features that are integrated into the device. For instance, room to open paper trays, unclog paper jams, and avoid machines from overheating.
3. What are you printing?
When determining what type of printer you require, it is essential to consider what types of projects and documents will be printed. For example, if you are a marketing company, you may print advertising projects requiring high-quality color.
On the other hand, if you are printing documents that are more formal and data-driven, documents you may only utilize the black and white inkjet with a standard color quality.
This means that you would not need to pay as much for a high quality color print machine. The industry you are in and what you expect to print determines what type of printer you require and any additional features as well.
4. How fast do you require your printer to be?
If you require print jobs to come out quickly with a fast turnaround time, you will want to look at the PPM on the MFP. Print turnaround is typically assessed based on a printer's ppm, otherwise known as price per minute. There are 3 main ranges for ppm for each MFP.
Low‐End Business MFP: 35 ppm.
Mid‐Range Business MFP: 35 to 60 ppm.
High‐End Business MFP: 60 to 100+ ppm.
By understanding what you will be printing, how often you're printing, and how quickly you need print jobs finished, you can easily narrow down the right MFP for your business's needs.
5. What is your business's average print volume?
MFPs can vary in their print volumes. Understanding your company's print volume is essential to ensure you aren't overworking your printer. This can cause more service issues with your printer in the long run.
Some are meant for companies that maybe don't print as regularly, while others are made to produce very high volumes. To determine your print volume, you will want to see how much your company prints on a monthly basis. This can give you an idea if you require a low-end, mid-range, or high-end MFP.
Low-End Business MFP: 10,000 pages monthly.
Mid-Range Business MFP: 15,000 to 75,000 pages monthly.
High-End Business MFP: 90,000 to 300,000 pages monthly.
6. Is security important to you?
Your MFP holds a lot of important information that is sent in with every print job. If you are a company that prints highly confidential information, your printer must have secure print capabilities. For example, solutions such as Uniflow have secure release functions that only allow print jobs to complete when a pin or a badge is used at the device.
This ensures a confidential print job is never released too early and left at the printer for someone to take. Every device can offer a different level of protection. It is essential to evaluate your importance of print security to you to ensure you get an MFP that can meet these standards.
Ready to choose your Multi-function printer?
So, now you are fully equipped with the information you should gather before making any quick decisions on your multi-function printer. You can now go into your purchase with confidence knowing that you will get a device that will fit your company's print needs.
As a managed print provider, Usherwood works with many businesses to help them with their print journey. If you would like more guidance in your decision-making process, our experts can listen to your needs and work with your team to find a machine that will be suitable for your environment.
Now that you have asked yourself the questions you needed to, its time to ask your potential managed print provider some questions as well. If you are ready to start finding the right MFP for your business, click here to speak with an expert and discover your perfect solution.