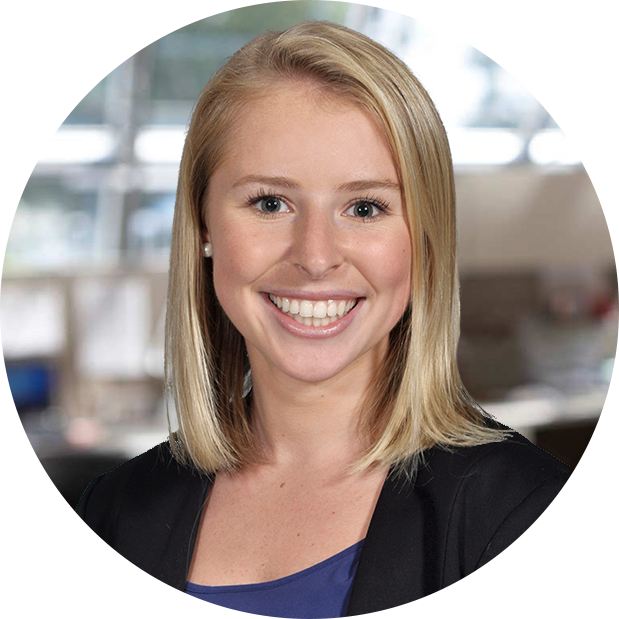 The most common questions asked about PaperCut Hive
CONTRIBUTION BY DAN HERNBORG, MANAGED SOLUTIONS SPECIALIST
As a managed service provider, we receive a lot of questions about our serverless printing solution, PaperCut Hive. For this reason, we have decided to share! Our hope is that we can answer some of those questions to put the knowledge in your hands and make your purchasing decision easier. This is a great start in narrowing your search for a serverless print solution and deciding if PaperCut Hive is the right fit for your business!
What if I change MFP Vendors? Will PaperCut Hive still work?
PaperCut Hive has a mobile release option that will work on any output device that utilizes a printable QR code for release. If you prefer to embed, Xerox has a Lite releases app and HP has Full and Lite release available.
What if I have a copier fleet with another dealer?
Usherwood can implement a fleet that is currently controlled by another dealer, if required.
This is a very new product, what if PaperCut decides not to continue with PaperCut Hive long term?
PaperCut began leveraging a cloud option in 2016 – constantly adjusting for reliability and security needs. Hive is here to stay.
Can I use PaperCut Hive in my high school or university?
Education has special requirements, and the initial phase of PaperCut Hive is not tailored for education. Check out PaperCut MF, which is specifically designed for education. Over time, PaperCut will be bringing more cloud technologies to education. Stay tuned for more announcements.
How do print jobs stay within the local network?
Edge nodes – when printing to a device within your network, the print job will first look for available devices. If there are devices on the same network, your job is held on a local node never leaving the network.
Is PaperCut Hive secure?
Yes. Print jobs waiting to be printed (sitting on an Edge Node for example) are securely encrypted. That means if someone steals an entire Edge Node (a bit like making off with the whole ATM by ripping it out of the wall), they still can't get to the contents of the documents.
PaperCut Hive uses 3-part encryption, made up from the 3 keys needed to decrypt the document:
User key
Organization key
Random key
For example: if the Edge Node, or if the user is no longer part of the organization, the Edge Node can no longer decrypt the document.
When it comes time to send the document to its least-secure phase of its life, (the printed page) PaperCut Hive uses the secure printing protocol, IPPS. This assumes that the printer in question supports IPPS.
What about guest printing?
The System Admin just sends the visitor an email invite so they can self-onboard. Or they can request access themselves by simply scanning the QR code at the MFD's label.
How does secure Mobile Printing work with PaperCut Hive?
Simply install the PaperCut Hive app from your invitation email and begin printing to the PaperCut Printer.
Will PaperCut Hive work with my brand of MFP/MFD/printer?
PaperCut's has been supporting every printer and operating system over the last 20 years. Hive is no exception. PaperCut Hive has been tested on printer models from all major brands and has not found a brand that is not supported.
MFP/MFD touchscreen embedded software supports on-device secure print release and is available for leading printer brands, with more in progress. Hive is building to support is to support the same set of brands and modes of printers/MFPs/MFDs currently supported by the flagship product PaperCut MF.
How does scanning work with PaperCut Hive?
Scanning is not yet offered within PaperCut Hive.
What is the Return on Investment?
Return on Investment (ROI) is an important consideration in most network technology procurements. Calculating the return in financial terms can be tricky for IT projects because the benefits and savings are often difficult to quantify. You will not have these problems when you calculate the ROI for PaperCut Hive because the savings are direct. The savings are implementation dependent, but simply monitoring printing will normally yield a 10% - 20% savings over an unmanaged print environment.
What are the typical cost savings?
Cost savings are dependent on the feature set that is implemented. Most savings result from automatic deletion of uncollected print jobs, correct cost allocation, rerouting of print jobs to more efficient devices, and optimization of scan processes. The indications are that implementation of the secure printing and printing that follows a user from one device to another bring about savings of 20%. Adding extra features will, of course, lead to increased productivity and further cost savings. '
Hopefully we were able to answer some of your questions, but if we missed any don't hesitate to reach out to us at! Call us at, (800) 724-2119 or message us directly on LinkedIn.