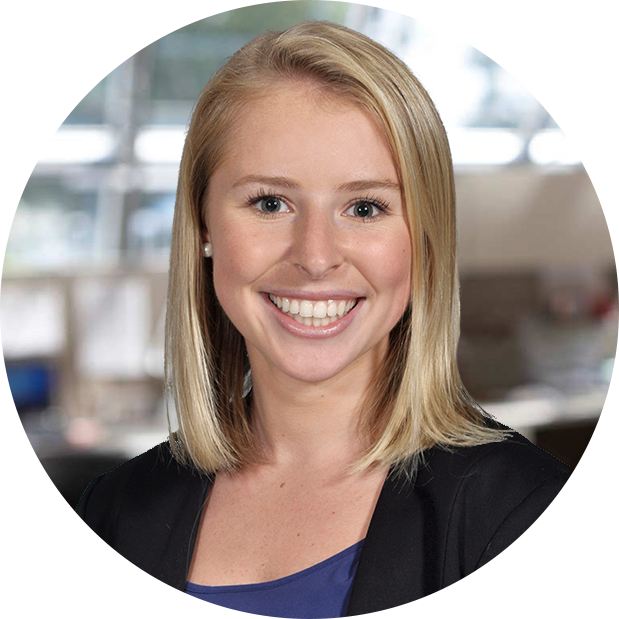 the risks of switching managed IT providers (what are they and can they be prevented?)
Are you unhappy with your current managed service provider and looking to make a switch? You're not alone. There are many reasons businesses feel they need to switch from their current provider. Some reasons could be the MSP doesn't have a quick response time, they've had multiple breach incidents, they don't understand your goals, etc.
It is essential to be aware of what should and shouldn't be occurring with a managed service provider to know when it is time to make a change. The risk of staying with a managed service provider who is not sufficiently supporting your business is far greater than switching providers. If you are unsure, here are some examples of things that your MSP should be providing you with.
What you should receive with your MSP:
Strong emphasis on security and compliance
Strong security and consistent network monitoring are critical in keeping your information safe and your client's information safe. It is crucial to make sure your MSP's security protocols comply with your industry standards as well.
A fast and reliable network
If your network is not running quickly, it is a sign that many other things could be wrong. Your MSP is most likely overlooking a flaw or vulnerability in your network that is causing it to be slow or crash.
You don't want to be waiting around for your MSP to answer when you put in a service request. Your MSP should be available to assist you immediately to get an issue resolved as quickly as possible.
Transparency in your relationship
Your MSP should be completely transparent on what they are doing and why they are doing it. Trust is critical to have with the MSP you are working with.
Forward-thinking and adaptable mindset
You want an MSP who will stay current with the latest solutions and IT strategies. This will ensure you are always prepared for what the future throws your way.
A team that demonstrates expertise and skill within their role
When you are working with an MSP who has a team of experts, this ensures you will always receive the best possible solutions for your specific environment.
This list should be a good starting point to ensure you are with a sufficient managed service provider. If you've noticed that your managed service provider isn't matching these expectations, then it might be time to make a switch. As a managed service provider, Usherwood speaks to clients who are discontent with their current MSP and looking to switch from their current providers all the time.
After looking at what your MSP should be doing, you may be considering switching to a new provider. But is it risky to make the change? Well, we can help answer that. Check out some of the common questions people ask when they are looking into a new MSP.
Are There Risks When Switching Your MSP, and How Can You Mitigate Them?
People come to us all the time with fears when they're switching from their current provider,
"Will our network be completely secured?"
"Will I lose any of my important files?"
"Will they provide our company with proper support?"
If you're wondering these things, you're asking the right questions.
It is crucial to ask tough questions when you are looking into switching to a new MSP. In doing so, you will gain enough information to ensure that they are the right fit for your business and provide the necessary support. Here are some of the most common fears companies have when switching their managed service provider and how to put those fears to rest.
Will the new provider be able to manage my business model?
A great way to ensure your new provider puts their client's needs first and responds quickly when any issues arise is through referrals and testimonials from their current clients. It is a great way to get honest answers about the managed service provider and their response time; ask them to provide you with testimonials or case studies.
You should also inquire whether they have worked with a client in your specific industry before. Were they able to manage this client efficiently and carry out all the projects they required? Do they respond to their issues quickly? Looking into this can give you real-life occurrences and evidence that they would adequately support your business's needs.
Will I lose any of my files or documents?
When looking into a managed service provider, it is essential to ensure they have a well mapped-out offboarding and onboarding process. Their process can tell you a lot about how they may be managing your IT in the future. Especially when it comes to your sensitive files or documents, your MSP should have a well-mapped-out process to ensure they are secure.
Typically, when switching managed service providers, your new MSP will work with your old MSP to access all your secure logins and credentials. In doing so, they can begin offboarding you and retrieving all your information, and backing it up. All of your files and documents will be stored locally on a secure server.
Not only will this keep your information safe while offboarding from your old MSP, but it will continue to provide a safety net through the lifetime of your partnership with your new MSP. The backup will grab a snapshot of your files every hour. By backing up all your important data and materials, everything can be recovered if something happens, such as a server failure or a breach on your network.
Will my information be secure when switching to a new MSP?
To ensure your information is secure, your potential MSP should do an extensive network assessment. This will give them a complete diagnosis of your network and allow them to see any vulnerabilities. It will also enable them to see any access points that your old MSP may have had by locating any access points that your old service provider had into your system.
A network assessment will ensure that the access points are removed when the transfer occurs to ensure they cannot still look into your system and retrieve confidential information. The more people who have access to your network, the more you may be at a greater risk of it getting hacked. For this reason, it is essential to make sure your secure logins and information lie only with your new MSP once you have fully been onboarded.
Think It Might Be Time To Switch From Your Old Provider?
If you are considering switching from your current managed service provider, it is essential to know that they will be the best fit for your environment. After this, you can meet with various MSP companies and seeing what their support entails. Choosing a new MSP can seem like an overwhelming process, but it is crucial to take the time necessary so that you are not left with a poor servicing experience again.
As a managed service provider, Usherwood Office Technology will give you a consultation and take a deep dive into your current infrastructure. Through our network assessment, we will provide you with a personalized solution for your companies specific environment. The assessment allows us to properly support our client's needs and map out what your environment needs to succeed.
If you have any questions on what can be expected when offboarding from your current managed service provider for a new one, click here for a consultation.