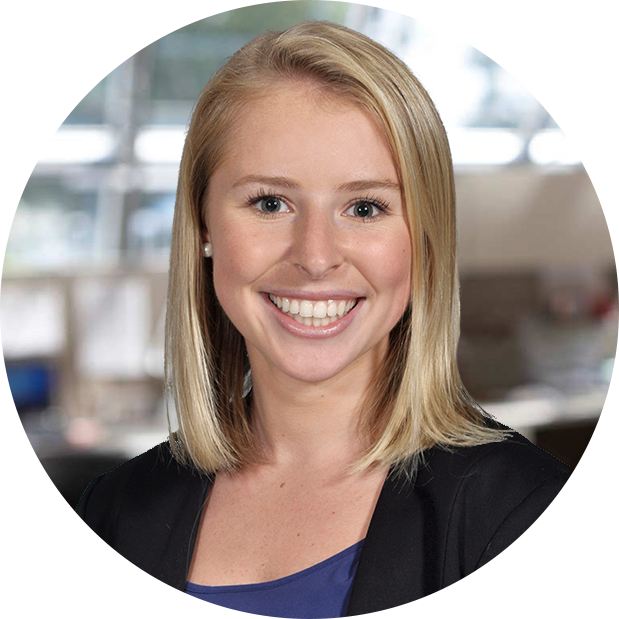 The Best Managed IT Service Providers in Providence, RI
Finding a managed IT service provider can seem like an impossible task. That's why we decided to create this list of the best managed IT service providers in Providence, Rhode Island. You're probably thinking, "here's when they're gonna start selling me on their managed IT services." But, we promise you that is not the case.
This blog is meant to give you an honest and transparent review of other managed IT service providers in your area that we recommend. If you are interested in learning about our services, there are many ways to do so, such as through our learning center or reaching out to one of our team members, but this blog is not about us.
So, let's get into some of the top managed IT service providers we recommend in the Providence area. We hope this will give you a starting point for your decision-making process. It is important to note that these businesses are not listed in any particular order.
1. Technical Advisory Group (TAG)
Location: Providence, RI
Founded: 1996
Technical Advisory Groups managed IT services include:
IT Consulting
Cloud Services
Cyber Security Services
Co-Managed IT
Designated vCIO
Help Desk Services
Managed IT Services
Business Continuity
Data Backup
Technical Advisory Group (TAG) has been serving small and midsized businesses in New England since 1996. With TAG, you can have your very own professional IT department without needing to hire an entire in-house IT team which can be expensive. Their services are offered at a competitive monthly rate, ensuring you never have unexpected fees. TAG is always on call, day and night to ensure you're never left without assistance.
2. Vertikal6
Location: Warwick, RI
Founded: n/a
Vertical6s' managed IT services include:
Comprehensive IT Support
24x7x365 Help Desk
Business Continuity
Security & Compliance
Cloud Services
Vertikal6 offers a variety of services. They offer IT Outsourcing, Professional Services, Hosting Services and Software Development to help clients maximize revenue and uptime. Vertikal6 services are not just one size fits all. They serve small and midsized businesses as well as nonprofit organizations.
3. Secure Future Technology Solutions
Location: Warwick, RI
Founded: 1992
Secure Future Technology Solutions managed IT services include:
Tailored Packages
24/7 Proactive Network Monitoring
Secure Future Tech Solutions provides their services to small-to-medium-sized businesses. They offer IT support, cybersecurity services, and maintenance of computer networks, servers, workstations, and applications. Secure Future Tech Solutions provides a cost-effective, tailor-made solution to suit your unique environment.
4. TPx
Location: Portland, Maine
Founded: n/a
TPx's managed IT services include:
Internet Connectivity
SD-WAN
Networking
Data Center Colocation
Microsoft Office 365
Endpoint Management
TPx is an IT support company that offers services in managed IT, cloud communications, and managed security solutions. This makes them a great option for businesses that would like all of these services because they can get them all in one place. TPx's team helps companies to simplify operations, optimize networks, improve productivity, reduce costs, and keep environments secure. TPx services many industries such as healthcare, financial services, legal, retail, education, government, non-profit, and small businesses.
5. Ricoh USA Inc.
Location: Providence, RI
Founded: 1962
Ricoh USA Inc's managed IT services include:
Device Management
Server and Network Management
Communication and Collaboration
Microsoft 365
Ricoh USA is a national company that has been providing managed IT services for more than 20 years. They have a large team and resources to cover many of your office technology needs. Ricoh's team helps businesses stay competitive with technology and services that keep your data secure, enable remote workers, simplify cloud migrations, manage IT infrastructures, and more.
What to Ask a Managed IT Provider Before Partnering
To help you determine which companies could be a good option for you, we have chosen the 5 managed IT companies we suggest. These companies are great choices if you do not think Usherwood Office Technology is the right fit or would like to explore other options before committing.
Now that you have information on your area's best managed IT providers, it is time to determine your company's needs. These companies could be perfect, but it's good to have other options if they are not ideal for you.
Here are 10 Questions You Should Ask Before Committing to a Managed Service Provider:
What Kind of services do you offer?
What kind of industries do you typically service?
How will you provide tailored solutions for my company?
What is the typical response time from your IT service technicians
What size companies do you typically service?
How will you keep our business safe?
How will you position our business competitively?
How will you help us to be successful in the future?
How often do you meet with your clients?
How can you help to scale my company?


This list can help guide you when looking into managed IT companies within your area. When looking for the right Managed IT company for you, it is essential that you have a strong sense of what your company is looking for, such as the type of service and support your business requires.
Interested in Learning About Usherwood's Managed IT Services?
As a managed IT provider, we know our services are not for everyone. We believe it is essential to help every business find a managed IT provider that will adequately support them, even if that is not us.
Usherwood's managed IT services will provide you with an excellent support team and an optimized IT infrastructure. The value in choosing Usherwood is our services are provided by a team of well-trained and knowledgeable IT experts. Usherwood will create a personalized solution for your business and work with you to strategize long-term goals for your environment.
For more information on Usherwoods managed IT services and support, click here.