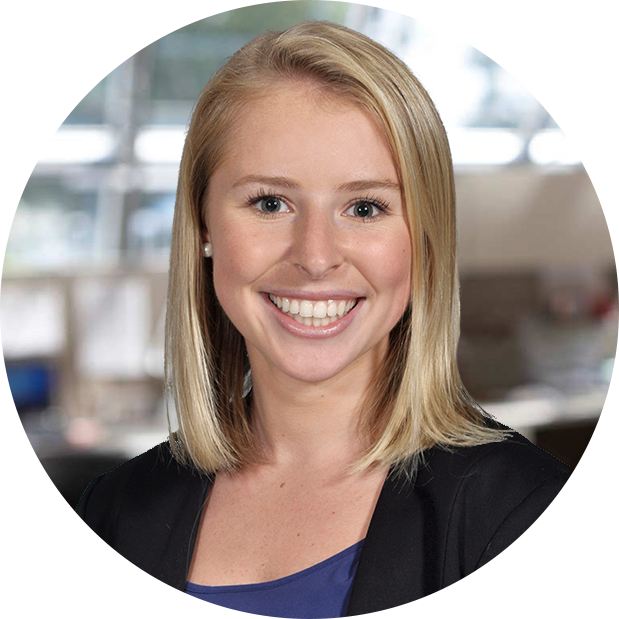 The Best Managed IT Providers in Utica, NY
If you are a business looking for a managed IT provider to handle your IT infrastructure, you are probably filling your web browsers with searches, trying to determine which is right for you. Well, we are here to make your search for a provider in the Utica area a little easier.
As a managed IT service provider, we would love to state that we are the best in Utica, but that would simply not be true. Many other managed IT providers will also provide excellent service and support.
If you don't feel that Usherwood is the right fit for your business, you are not out of luck. There are many other providers that we would recommend. For that reason, we have decided to share some of the top managed IT providers we recommend in Utica.
Usherwood believes it is in our client's best interest to be honest, and transparent. We have realized that this outlook has created the most successful long-term partnerships with clients. We find it valuable to be open to the other managed IT, service providers in Utica that could be worth looking at.
Top managed IT Service Providers in Utica, NY.
It is important to note that these companies are not listed in any order.
1. MA Polce
Location: Rome, NY
Founded: 1998
MA Polce's Managed IT Services Include:
Cybersecurity
Assessment & Compliance
IT Solutions
Hardware & Professional Services
M.A. Polce has provided managed IT and cybersecurity services to businesses, municipalities, and school districts in Central and Upstate NY since 1998. M.A. Polce is a managed services provider (MSP) and managed security services provider (MSSP), meaning they offer various managed technology services. They provide effective services to organizations in the financial, insurance, government, education, utility, and manufacturing industries.
2. CCNY Tech
Location: New Hartford, NY
Founded: 1988
CCNY Techs managed IT services include:
Apple Services
Contracted Services
Data Security
Data Recovery
IT Services
ITAD
IT Staffing
IT Maintenance
Web Design Services
CCNY Tech is a system integrator and reseller of IT networking and security hardware. They design, configure, and implement custom solutions for clients'. CCNY Tech is an independent reseller of Sun/Oracle, Cisco, IBM, HP, and Dell. They carry a large inventory of used and refurbished products (servers, workstations, routers, switches, components, etc.)
3. Bondar Tech
Location: Whitesboro, NY
Founded: 2010
Bondar Techs managed IT services include:
Managed IT Services
Business Computer Services
Business Communications
Internet services
Bondar Tech offers full-service computer repair, networking, and web design for small businesses and residential clients. They are a local shop, which is an excellent option if you want to avoid working with a national chain. They also provide affordable computer services for small businesses. Their goal is to help businesses success with strong IT that can enable your business to run more efficiently and profitably.
4. Local IT Department
Location: Utica, NY
Founded: n/a
Local IT Departments managed IT services include:
IT Infrastructure
IT Staffing
Contract management and compliance
Vendor management
IT Procurement and sourcing
Local IT Department is a division of Growth Mode Technologies LLC. Local IT Department provides complete professional and managed IT services for small and midsized companies. They offer an entire IT department for a flat monthly fee. Their services are unlimited and cost less than the cost you would likely pay for a single in-house employee.
5. Secure Network Solutions
Location: Utica, NY
Founded: n/a
Secure Network Solutions managed IT services include:
Proactive Monitoring and Management
Scalable to Business Growth
Warranty and Hardware Management
Responsive 24-hour-a-day Support Service
Software Installations
Problem Determination
Secure Networks Solutions is an information technology firm with a strong focus on network infrastructure design in Central New York. They offer managed IT services, regular maintenance, and monitoring for your system 27x7x365. Their technology costs are offered at a flat rate, making them very easy to budget for. Secure Network Solutions assist businesses in finding solutions that are fit for both large and small companies.
Ready to Find a Managed IT Provider?
To help you determine which companies could be a good option for you, we have chosen the managed IT companies we suggest. These companies are great choices if you do not think Usherwood Office Technology is the right fit or would like to explore other options before committing.
Now that you have information on your area's best managed IT providers, it is time to determine your company's needs. To help you feel more confident deciding on your managed IT provider, here are 10 Questions You Should Ask Before Committing to a Managed Service Provider.
As a managed IT provider, we find it important to educate our clients rather than just sell to them. This is why we created this list of other companies services. But, you may be wondering what exactly does Usherwood provide clients?
Usherwood's managed IT services will provide you with an excellent support team and an optimized IT infrastructure. The value in choosing Usherwood is our services are provided by a team of well-trained and knowledgeable IT experts. Usherwood will create a personalized solution for your business and work with you to strategize long-term goals for your environment.
For more information on Usherwoods managed IT services and support, click here.