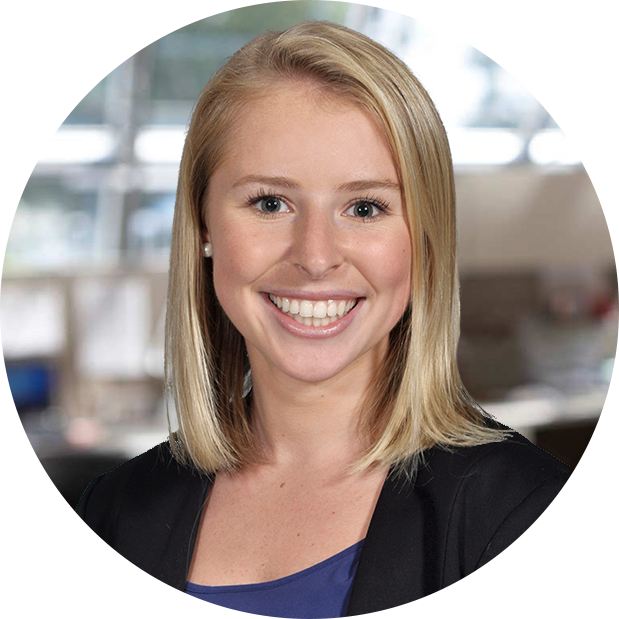 The 6 Best Industries for Managed IT Services
If you're wondering if your industry could see the benefits from outsourcing your IT to a Managed Service Provider (MSP), then you're in the right place. As a managed service provider, we have worked with many industries to support their IT infrastructure. Because of this, we have noticed that some industries are more common than others when it comes to finding managed services as the right decision for their business.
It is important to note that regardless of industry, every business is unique in how they choose to model their company. And for that reason, just because architectural firms are choosing to partner with an MSP doesnt necessarily mean that is the best decision for your business specifically.
But, it does mean that it may be worth looking into why businesses in your industry are doing this. This will help you understand where other companies see the benefits of managed services. It will also allow you to understand managed services better to make an informed decision on whether or not they are the right fit for you.
The goal of managed IT services is to support a business's IT infrastructure by keeping its environment secure and productive. Below are some of the top industries that have recognized the benefits of partnering with an MSP to manage their IT.
1. Architecture
Architectural firms benefit significantly from outsourcing IT to an MSP. Architectural firms have many sensitive and critical information stored within their database. For many architects, if they were to have a network failure where essential files were lost, this could significantly impact their work.
For projects in CAD, virtual drawings, intensive projects, or models that were worked on, it is essential to know that if your system were to crash, important files would not be lost. MSPs will ensure that all of your information is backed up. This way, files will be stored in a secure environment, so if a crash does occur, these files will be recovered.
2. Finance
The financial industry can benefit significantly from having a managed service provider. Businesses that manage clients' financials have access to confidential information. If information like this were to get released or stolen, it could put many at risk financially.
Because of this, it is essential to have strong security protocols. If client information were to get taken by a hacker, this would not only ruin the trust of current clients but could have long-term damage to the company's reputation.
By hiring an MSP, financial industries can focus on managing their clients rather than worrying about their security and IT infrastructure. Many financial services have to follow strict state guidelines, and an MSP will ensure that these requirements are met to avoid breaking any industry-specific regulations.
3. Legal
Many legal industries work with an MSP because they work with highly sensitive and confidential information. It's not likely that legal offices are storing their client's information in manilla folders anymore. Most information is stored on computers, which, if managed correctly, is highly secure.
If there was ever a cyber attack and client data was stolen or released to the public this could cause your business to have a poor reputation, lose current clients and affect any future clientele as well. Law firms are often a target for cyber-attacks because hackers know how valuable their information is.
When attained, they can hold your business for ransomware or leak your data which could cause long-term adverse effects. By hiring an MSP, Legal offices will have the latest tools and processes implemented to keep information secure.
Your network will be monitored to look for any suspicious activity to ensure it is recognized before it becomes a threat. This allows legal offices to focus on managing their clients rather than worrying about the security of their databases.
4. Education
For schools, having an MSP has proven to be very valuable. Of course, schools will not see as much growth as many other industries that work with an MSP, so that is not likely the incentive for outsourcing IT. The main benefit that schools get from partnering with an MSP is security.
School databases have access to confidential information such as student and parent records. With an MSP, schools can feel safe knowing they have all the latest tools and processes to keep their network secure.
It is also essential that teachers and students have a network that is running smoothly and not crashing. An MSP will ensure that your equipment is correctly set up to optimize network performance. This allows students and teachers to work efficiently without a slow computer decreasing their productivity.
5. Healthcare
The healthcare industries are another highly sought out target for many hackers. Why? For instance, doctors' offices and hospitals hold highly confidential information about people. Many hackers know if they were able to get into their system, they would have a high chance of receiving payment to get the data back.
Hiring an MSP will ensure that your systems are secure and can help to avoid a ransomware attack. MSPs will also ensure that all processes are compliant with industry-wide standards such as HIPPA. This way, you will never have to worry about failing to meet regulations.
6. Manufacturing
Many manufacturing companies benefit from outsourcing IT because it allows them to focus on production without worrying about managing their IT environment. They can then put their energy into growth and production while their IT runs seamlessly in the background.
In manufacturing, it is critical to have a secure environment. Any malicious hack could result in your company not producing what they need to. Downtime after a ransomware attack can range from 2-3 weeks, in which you will not be able to perform business as usual. This can hurt your company's reputation and result in financial loss.
Many hackers target manufacturing companies because they know the financial impact a ransomware attack can have. For this reason, hackers sense this fear and are aware that a manufacturing company is much more likely to pay off the ransom attack to ensure their production isn't put to a halt.
By hiring an MSP, you can receive the latest cybersecurity tools and processes to mitigate the risk of a threat. Avoiding cybersecurity threats can keep you safe from downtime, financial loss, and a poor reputation.
What if I'm not on the list? Can I still benefit from outsourcing IT?
There are several ways that businesses can benefit from outsourcing their IT; here are some of the most significant benefits:
Protect organizations from a cybersecurity perspective
Allow organizations to grow and scale
Focus on their core mission
Flexible and resilient IT infrastructure
Help clients get the most value out of their IT spend
Compliance requirements


Is your business the right fit for outsourcing IT?
If your business is on the list of best industries for managed IT services, it is crucial to understand why and whether or not it could benefit your business specifically. If your industry is not on this list, that does not mean that your business isn't a right fit. If your company has access to confidential information or relies heavily on network efficiency, outsourcing IT can be a great way to enhance your security and optimize your IT environment.
What it really comes down to is your business's unique needs. The only way to really know how outsourcing IT can benefit your company is by meeting with an MSP and having a consultation. If you are interested in learning more about managed IT services, and whether your business is the right fit, schedule a consultation.
When going into a meeting to learn about any new service, it is important to ask the right questions. Check out this article to help you on your search to find the right managed IT provider for your business: 10 Questions You Should Ask Before Committing To a Managed Service Provider.