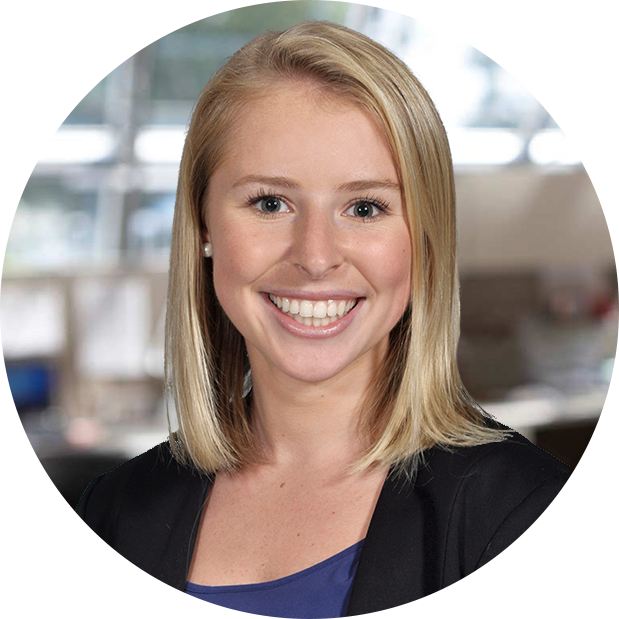 Ricoh vs. Usherwood, what's the difference?
You're researching office technology companies, and suddenly, you're wondering, do you want to work with a national or local provider? If you're considering national companies there is a good chance you are looking into Ricoh. They have a very large footprint throughout the united states.
If you are also looking into a local company, you may consider Usherwood Office Technology. We have offices throughout the northeast and offer many office solutions and services.
In addition to figuring out what kind of partner you want, you also need to ask yourself the following:
What services does my company need?

What services should I be using that I'm not using now?

Which providers will understand my industry needs?

Which partners should I evaluate during this process?
At Usherwood, we've researched the top office technology providers throughout the northeast. Finding the right office technology partner is not a "one-size-fits-all" solution. Some providers make a better fit for specific industries and companies.
In this article, we will explore Ricoh vs. Usherwood Office Technology by comparing their features and pros and cons. This will help you understand what type of provider will better fit you and your team.
Who is Ricoh?
Ricoh USA is an information management and digital services company. They began in 1962 with office fax machines. Today they have expanded services and products that can empower digital workplaces. Ricoh has a team of 90,000 employees that service various industries.
Ricoh's services include:
Managed Print Services
Managed Document Solutions
Sustainability
Cloud and IT Services
Information Governance
Commercial and Industrial Printing
Workflow Services, Enterprise Support
Business Intelligence
Big Data
Digital Workflow
Digital Services
Ricoh offers its services and solutions to industries such as
Commercial Print & Graphics
Energy & Utilities
Financial Services
Government (Federal)
Government (State & Local)
Health Insurance
Healthcare Systems
Higher Education
K-12
Legal
Life Sciences & Pharmaceuticals
Manufacturing
Property & Casualty Insurance
Retail
Ricoh offers many great office technology services. Similar to Usherwood, they offer both managed print and IT management. If you are purchasing a printer, Ricoh offers many models, such as production printers, Multi-function devices, desk printers, etc., but they only offer their brand.
Ricoh is also a national company. This means they have a vast amount of resources. They are a great option if you prefer receiving business from a large corporation and aren't looking for a local business feel.
Who is Usherwood Office Technology?
Usherwood has been providing office technology solutions to the Northeast since 1976, with New York offices currently in Albany, Binghamton, Buffalo, Jamestown, Plattsburgh, Potsdam, Rochester, Syracuse, Utica, and Watertown. In addition, Usherwood has Vermont offices in Burlington; New Hampshire offices in West Lebanon and Manchester; Massachusetts offices in Auburn and Boston; Rhode Island Offices in Providence; and Connecticut offices in Hartford.
Usherwood is a full-service company that sells and services technology solutions from industry-leading manufacturers such as Canon, Microsoft, Xerox, Poly, Cisco Meraki, Axis, Milestone, FP Mailing, and Hewlett-Packard.
Our employees are our greatest asset, and we offer excellent career development and rewards for outstanding performance. Usherwood is the #1 provider of IT Solutions in the Northeast!
Usherwood's Services Includes:
Managed IT
Document Management
Managed Print
Video Conferencing
Security & Surveillance
Digital Signage
Production Print
Mailing Solutions
Multifunctional Copiers & Printers
Usherwood offers its services & support to industries such as:
Architecture
Finance
Legal
Education
Healthcare
Manufacturing
Legal
Usherwood Office Technology offers an array of solutions and services. We consider ourselves a one-stop shop for all your office technology needs. From security solutions to fax machines, we've got you covered.
Because Usherwood partners with different vendors' print products, we can discover the most high-quality brands to satisfy our clients. We can work with your business to determine what brand will best fit your needs or which service will best suit your needs. We also offer various managed IT solutions to keep your environment more secure and enhance productivity.
Usherwood is a family-owned business with local support. We focus on forming partnerships with clients based on solid communication and trust. Having a local company with national resources allows us to provide our clients with top-tier products and solutions.
How to find the right Office Technology provider for you?
There are many pros to working with both Ricoh and Usherwood Office Technology. One is a national company, whereas Usherwood is a local provider. Both are great options, but it depends on what type of feel you want from your provider and which best suits your needs.
But you must find the ideal fit for your business and your team. A national provider may offer the round-the-clock support that you want. Or, you may be a growing business that feels more comfortable with local help and in-person training.
As you continue searching for the right office technology provider, jot down the services and levels of support that matters to you the most. Continue to read articles, watch demos, and explore software reviews so you end up with the best fit for you.
If you are interested in learning more about Usherwood's service and support, click here to discover our array of solutions.