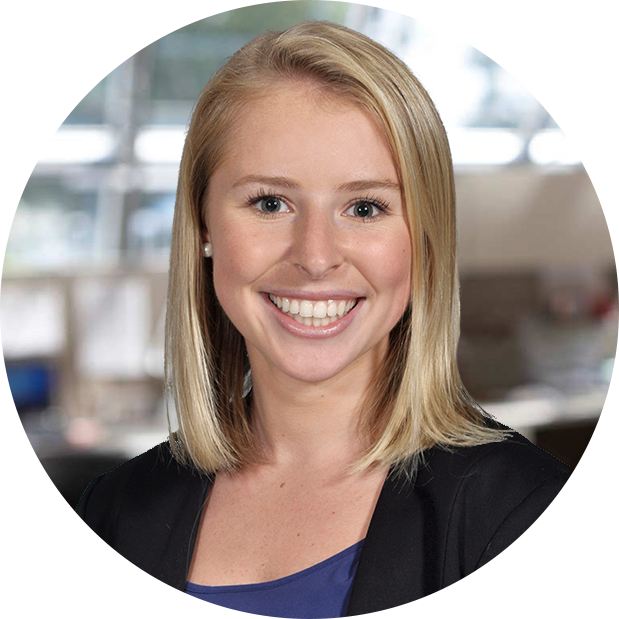 3 Things to Review Before Purchasing a New Copier
Time to replace your old copier, but don't know where to start? When you are thinking it's time to get a new copier, it's important that you review some things about your old copier first. If you had no issues and loved your experience with your old copier, great! It can't hurt to stick with what you know. But if there are some elements of your old copier that bothered you, this is the perfect opportunity to evaluate what those things were to make sure you make the right decision on your next purchase.
As a print servicing company, Usherwood has worked with clients for over 30 years, helping to guide them on all their copier questions and needs. We work with many clients to ensure they find a copier that is perfect for their needs. In this article, we will share the 3 most important things to review before making any rash purchases.
This guide on what to review before purchasing a new copier will ensure that your next copier will properly suit your needs. It is essential to feel confident with your next copier purchase, and to do that, here are some critical things to consider to ensure you are not left with any regrets.
Step 1. Analyze your current copier
To make a regret-free purchase, it is essential to review the product that you currently have. Think about it, how can you make decisions for the future without evaluating the mistakes or successes of the past? I mean, we can, but it usually does not end well.
In this case, you could end up with a copier that has the same issues that frustrated you with the old copier. For this reason, it is critical to be aware of the features you may have liked or disliked about your old copier or service provider so that you can plan accordingly for your next purchase.
On that note, let us review what type of copier you have currently and gather the information that will assist you in making a purchase that you can be confident in.
The cost of the hardware 
This will either be a lease or a purchase price.  Evaluating this expense gives you a good starting point in understanding what impact these investments have on your organizational budget.
If your company decides leasing hardware is a better fit than purchasing it's essential to determine which lease term best fits your needs. The most common lease terms are 36, 48, or 60 months.
Service Contract Cost and Volume Coverage
Your service contract and billing invoices can provide you with more information than you can imagine. To upgrade a copier, the very first thing you should do is a thorough analysis of the volume and billing within the last two years.
Evaluating increases or decreases in volume ensures that the contract recommended is appropriate for copier use and provides a fitting hardware solution. 
Review the functions/features of your current copier
Are all these features necessary? Are you missing any essential functions?
Now that you have reviewed your current costs, it is time to reevaluate what copier functions you have on your current device. This can include printing, scanning, faxing, stapling, hole punching, and a host of other features.
The best place to start is by reviewing the original purchase paperwork and talking with your key users. The goal is to determine which functions are used by both you and other employees. Even though you may not use a specific function such as a hole punch, someone else may feel this is a critically important feature for preparing items such as board meeting packets or training manuals.
Understanding which features are essential is a great way to save on costs for your next copier.
Step 2. Determine What is Necessary from your New Copier
With the knowledge you have gained from step one, you are now ready to dive into your new copier functions. The previous discussions with your key users will help you look for improvements to your current situation. 
Hardware functions: 
Copy, printing, scanning, faxing, stapling, and paper supply. These are all items that would be hardware consideration. You want to ensure that these functions and features are included in your proposal. 
Workflow Solutions: 
These are solutions that the hardware can provide that impacts how you do your work. For example, where do your documents go after you scan them? When you have incoming faxes, how do they get distributed? With the technological advances in copier capabilities, there may be easy to implement solutions that can improve how you manage your paper.
These discussions may seem tedious at first, but the goal is to get the best value from your investment.
Step 3. How Do You Choose the Best Copier Company to Purchase From?
There are three parts to consider when choosing which company to purchase from:
Company
Product
Sales Representative
Within these three considerations, look for valuable traits such as,
Longevity
Reliability
Reputation
The Company
It is important that you choose a company that will provide you with a copier that is the right fit for your needs. Below are some things to review about the company you choose to partner with.
Choose between a National or Local Provider
When determining what company to partner with, virtually only two types of organizations are available. The first is a national company that manufactures and sells its copiers. The second is a value-added local, independent dealer that chooses the products they sell and support. There can be cultural differences between the two, so it is essential to ensure that the culture of your provider resonates with your culture as well.
Make sure they are reliable with service
You also want to ensure that they are quick to service your equipment and deal with any issues that you may have. For example, when resolving billing or servicing challenges, choose a company that will provide solutions quicker and more effectively for you and your employees.
Here are good questions to ask:
Does the company participate in industry benchmarks and measure results?
What future solutions and partnerships can the organization provide?
What are the Service Benchmarks in place, and what can I expect?
When I have service, billing, or network issues- how are they resolved?
Product:
Here are some tips to ensure you receive the copier that is the right fit for your business.
Determine the brand you would like:
Once you have chosen a trustworthy company to work with, the next step is determining which product to purchase. Luckily for you, if you have chosen a reliable company to work with, then you have already eliminated a great deal of the stress of selecting the product.
With a knowledgeable servicing company, you can now rely on them to provide you with the best product options for your specific environment and workflow. One of the best ways to evaluate all the different brands and models is to schedule a product demonstration. A product demonstration allows the client to see and feel the differences between products in real-time.
Some of the brands that you might be considering for your copier are:
Ricoh
Canon
Xerox
Konica Minolta
Kyocera
The Sales Representative
Honesty, transparency, and responsiveness to all inquiries are strong indicators of a successful business partner.
Here are some standard personal commitments that should be expected from your Sales Rep:
On-going Client Training – Training at the point of installation and throughout the life of the hardware.
Fleet Management – Committed to working for their clients to develop strategic planning to improve internal technology capability and reduce overall operating costs. The commitment goes beyond the current placement and includes a long-term vision for your organization.
Client Response Commitment – All phone calls and emails are responded to within 24 hours. Any issues or concerns are promptly and cheerfully handled. The Rep's responsibility is client satisfaction with the company, product, and services.
Service Reviews – Personalized service review of hardware performance, service response times, parts replacement, etc., available at any time throughout the life of the hardware.
Technology Upgrades – Committed to bringing the appropriate technology to the client through personal training and understanding of industry trends.
Honesty and Transparency – The goal with every client is to develop a business relationship built upon mutual respect and confidence that their word is their commitment.
How to determine the best copier for your business
Now that you know the steps to follow before replacing your old copier, it's time to find the perfect copier for your business. If you already know the exact brand and model that you want your copier to be, one option is to purchase directly from that copier vendor, such as Canon, Xerox, etc. If you could use more guidance on determining which copier is right for you, a great option is to work with an independent copier dealer.
Usherwood works with organizations to ensure they receive a copier that will best suit their needs. We are able to do this by working with multiple vendors, allowing our clients to have a variety to chose from. By determining your copier usage and required functions, we can help you get paired with the proper brand and model.
If you are interested in hearing more about how Usherwood can help to pair you with the proper copier and support and service all your copier needs, speak with an expert. Be sure to share what type of consultation you are looking for and Usherwood will be sure to reach back out with an expert suited to answer all your questions.