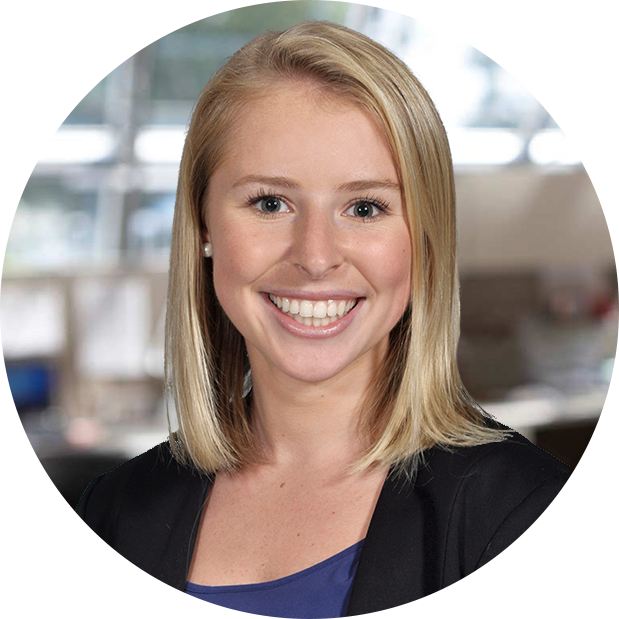 8 Things to Consider Before Purchasing a Video Surveillance System
Video Surveillance systems are becoming an integral part of protecting businesses, schools, employees, customers, students, and general peace of mind. However, very few workplaces have the personnel or knowledge to make an educated decision on what type of system to purchase.
To make the decision-making process easier, I have included some basic information that you should answer to educate yourself before choosing a video surveillance solution or solution provider.
You must know what your business wants to accomplish with your video surveillance system. Here are some questions to ask yourself that will help you identify what you want to achieve when selecting a video surveillance solution.
1. What are my existing pain points?
What types of cameras are there, and how will they support my unique environment?
Where is the video surveillance data stored? How do I access the system?
How many cameras are necessary to support the size of my facility?
The goals of a surveillance system can typically be broken into 3 groups: observation activities, threat deterrent, and process automation. These answers should act as a checklist to validate that the result meets the identified needs before researching technology or vendors. Examples of some of each are listed below:
Observation Goals
Reduction of loss in public areas.
Reduction of loss from employees.
Identify visitors and vehicles.
Monitor public and workplace safety.
Monitor entrances and perimeter.
Improve productivity.
Enhance training.
Track cash transactions
Ensure quality control.
Threat Deterrent Reduce crime.
Reduce vandalism.
Protect the perimeter.
Increase the perception of public safety.
Automate Process.
Integrate with access control.
Integrate with retail transaction monitoring.
Integrate with license plate recognition.
Integrate with other analytics.
Know your existing environment.
Knowing your existing environment will allow you to better understand your physical needs and what supporting infrastructure you may currently have in place

2. Will I require the system to view multiple sites?
Multiple sites may mean that you may need various Network Video Recorders (NVR)s for an on-premises solution. This solution will require a safe place to store the equipment and good power at each location. A cloud-based deployment may be a better option for multiple sites based on your infrastructure if this is an issue.
3.Will my current infrastructure support a quality video surveillance system?
Most modern IP video surveillance cameras require a Power over Ethernet (PoE) Switch. This allows the cameras to obtain power and network via the same cable. The switch utilized must have adequate power capacity and enough ports available to support the cameras and whatever else may be connected.
Cabling must also be considered when deploying a surveillance system. It is recommended to use Cat6 cabling or better support the solution. If either the switch or the cabling falls below these minimums, it could lead to a solution that does not work or add a substantial cost to correct the infrastructure.
4. What do I want to see?
This may seem obvious, but it's essential to understand what you want to keep an eye on. The typical answer is everything. That is rarely financially possible and rarely necessary. The observation goals dictate camera location and type of cameras.
Most businesses view doors, parking lots, common areas, and high traffic areas, but it varies from company to firm. The needs of a factory are typically much different from office space needs.
What I want to see "when do I want to see it." If the environment is light half the time and dark the other half, this is a critical component in determining the type of camera that should be selected for that location.
5. How long do I need to retain my footage?
This question is often based on the goals that you have outlined for your solution and, in some cases, industry regulations. Some businesses may need to retain footage for a year, while others only need it for a week. It is essential to know this upfront so that the proper storage can be planned and budgeted.
6. What is my preferred method of accessing my video surveillance system?
This is becoming less, and less of a concern as most surveillance system providers offer numerous ways to access the cameras and footage. Most providers allow you access to your footage from anywhere, from the server to your cell phone.
However, interfaces vary in usability, so if you believe that you will be accessing your footage from your cell phone most of the time, you should consider choosing a solution with a mobile interface.
7. What integrations are required?
Many video surveillance systems will integrate with other building systems such as fire alarm, security, retail, and access control systems. It is essential to know if you would like to integrate with these systems or if it is better to have them separate. If integration is required, it is necessary to work with both solution providers to validate that integration will result in the expected results.
8. Who will support my video surveillance system?
Most businesses do not have a dedicated security team, and the IT department does not have the expertise in deploying and maintaining a video surveillance system. For this reason, it is essential to choose a plan and a provider that best matches your business objectives, business hours, and the level of expertise you feel comfortable with.
Let there be no mistake; answering these questions will not certify you to engineer and deploy a video surveillance solution. However, answering these questions will provide you with the basic information which will assist you in picking the proper solution and solution provider.
Are you interested in taking the next steps?
Having a professional to speak to about these questions can significantly reduce the headaches when implementing a video surveillance solution. Usherwood has an experienced team that can assist you with your purchasing decisions and ensures you are provided with a unique solution to fit your business needs.
We provide video surveillance solutions through Verkada, Milestone, and Axis partners. Choosing who we partner with allows us to narrow down who we think can provide our clients with the best quality solution for their business.
If you would like to learn more about our video surveillance solutions click here and submit your request to speak with a team member that can help find the perfect solution for your business's needs.