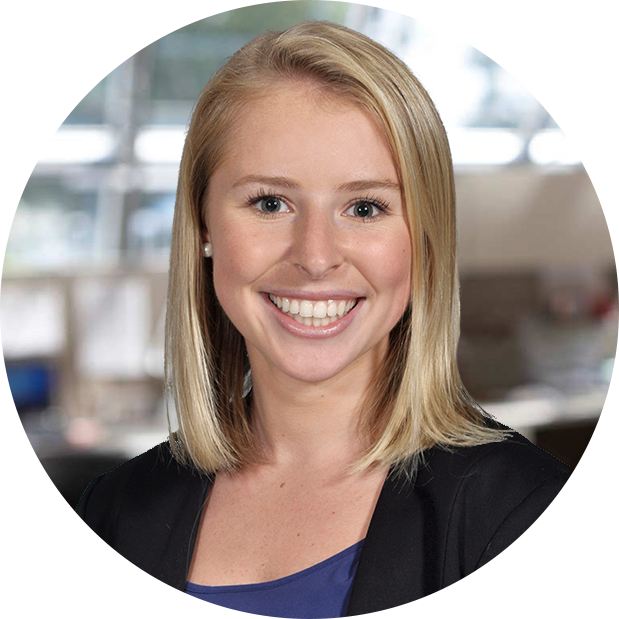 3 Most Common Copier Issues Businesses Run Into (and how to fix them)
Running into frustrating issues with your copier? You're not alone and we're here to help. On the bright side, many of your copier issues such as getting lines on your copies, paper jams, and your printer notifying you that you are out of paper (even when you're not) are all very common problems and easily fixed.
At Usherwood, we have worked in the print industry for over 30 years. Our team of managed print experts constantly works with clients on their print servicing issues. This allows us to have a strong knowledge of the most common frustrations people run into with their copiers.
In this article, we will touch on some of the biggest issues businesses run into with their copiers and how to quickly resolve them. Here are some quick expert answers to the 3 most common questions you have probably asked about your copier.
I am getting lines on copies, scans, and sent faxes. How can I fix this?
When making copies and scans from the top feeder (automatic document feeder or ADF), the paper passes over a small piece of glass called the "slit glass." This glass is on the left side of the leading glass, where you also make copies, and is about an inch wide.
Sometimes if you take your paper that came out with the lines and place it on the main glass next to the slit glass, you can match up the line to the spot on the slit glass to see where it needs cleaning. Sometimes you can even see the culprit right on the slit glass!
The absolute best way to clean that glass is to use a Mr. Clean eraser if you have one or a crumpled-up piece of printer paper! Scrub the slit glass and make a test copy or scan. Your line should now be gone!
Why does my copier say to load paper when it has paper in all the drawers?
Your printer or copier will say load paper if it does not have the proper size and type of paper sent from your computer in your print job.
Sending print to the bypass tray
Let's say you print labels on your copier to the bypass tray, and your document was created in Word. You place the labels in the bypass tray, send the print, and it goes through and prints on your labels.
A week later, you use Word again to type a letter. You simply hit print, and the copier tells you to load paper.
You look at every paper drawer in the copier, and it has paper in all the drawers.
A closer look at the screen, and it's asking for paper in the bypass tray. This can be because the last Word document you sent was to the bypass tray. Word remembers this and stays on the bypass tray even when you don't want it to go there. This particular setting is in Word.
The paper is recognized as incorrect size
You send a legal-size print to your copier. If you have three, 8 1/2x 11 trays and one 11 x 17 tray, the machine will stop and say load paper. After a closer look, you read the load paper screen says load paper "legal size."
The machine simply does not have the correct size paper to print your job. You can now delete the job, redirect it to another tray, or merely load legal-size paper in one of your paper trays (adjusting side guides and tray settings when applicable).
You do not have the proper paper in the tray
Another reason that it may say load paper is because you have the wrong kind of paper loaded into your print job. For example, if you set the copier to print on specialty paper but the copier only has standard paper loading inside of it, then it will display a message saying, "Out of Paper" or "Load Paper."
Why does our copier jam after a long weekend or break?
A copier jamming after sitting unused for some time can be due to the paper sitting in the trays. You may have had a perfectly running machine last week and all-day Friday.
The Holiday weekend comes along with Monday off, and you return Tuesday; the machine can barely pass three to four pieces of paper without jamming. The device did not mysteriously break while you were on vacation; the paper in the trays simply attracted moisture in the summer or completely dried out in the winter.
The trays' extremely wet paper will not feed well and will curl up or roll up when dried by the machine's hot fuser unit. This curling up of the paper will cause jams no matter how big or expensive the device is.
In the wintertime, the same can occur, but because of just the opposite. The paper will dry out when low humidity is in the air on a cold winter day. Paper has a certain amount of moisture in it already; this moisture will dry out over a long weekend or holiday break or, worst-case scenario, even overnight.
This will cause your paper to curl up and become wavy or warped. This g jams on nearly any machine, big or small. To fix this, remove any old paper in your device and start with a fresh pack.
Do you have more questions regarding your copier?
Although these are the most common issues people run into regarding copiers, they are not the only ones. As a print servicing company, we work with clients to answer any questions and resolve any issues that occur with their copiers.
If your copier is constantly breaking down, then it may also be a sign that is time to get a new one. Just like any technology, it needs to be refreshed or it can start to get slow and outdated. If this is the case Usherwood can also help with this. We have worked with many businesses to help them find the perfect copier fit for their business while also helping to service and support all copier needs.
If there are any technical issues you are having or questions about whether or not it is time to replace your old copier, speak with an expert. Be sure to share what type of consultation you are looking for and Usherwood will be sure to reach back out with an expert suited to answer all your questions.