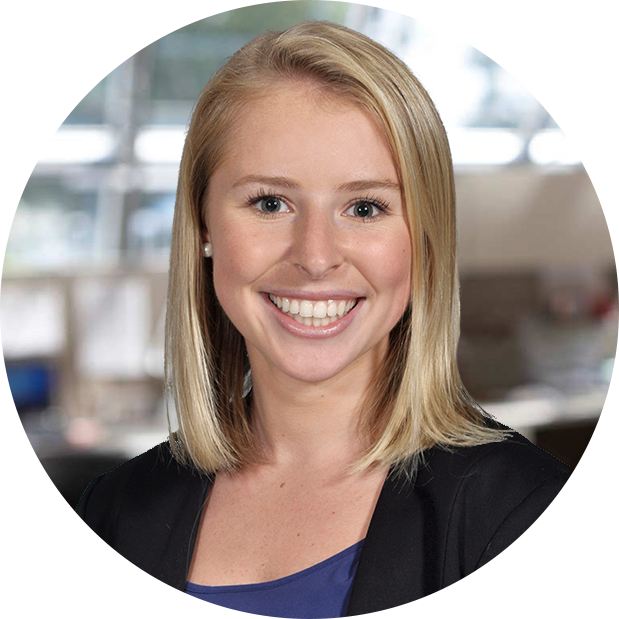 Why does Usherwood's (Odyssey Discovery) Network Assessment Cost Money?
You may be wondering, why does Usherwood charge for their network assessment when many other companies are free? This is a question we hear very frequently, and it is essential that our clients fully understand the costs associated with our network assessment. It may seem like the obvious choice to go with the free option, but is it the best choice for your company?
Clients often come to us seeking our services as a managed service provider after partnering with an MSP that did not provide the services and support they required.
For us, the network assessment is how we separate ourselves from many other managed service providers to create a personalized solution made just for you. Everything we do to support your IT infrastructure is based on the network assessment results, which is why we require the highest quality tools and resources when performing the assessment.
How Much Does the Odyssey Discovery Network Assessment Cost?
Usherwood's network assessment charges on a per/ user basis. The typical cost is approximately $100 per user to perform the network assessment. To put this in an example, say you have a company with 50 employees; the assessment will cost 5,000 dollars. Let's take a closer look at what exactly is associated with the cost of Usherwoods network assessment.
Some Network Assessments are free; why isn't Usherwood's?
Our network assessment is not just an overview of your environment; it is a deep dive into your network and physical IT systems. Taking the time to understand the configuration of your network fully allows us to create an extensive roadmap of your entire environment so that we can create a customized solution for your business.
Think about it like this; you're building a home. You could choose to go to a commercial builder who will provide you with house options a, b, or c to choose from. Odds are they have already built many others just like it. On the other hand, you could hire an architect to start with designing your house from scratch and make it exactly how you want it, personalized just for you.
In this case, we would be the architect. And much like an architect, you wouldn't have them map out an entire design of your new home without paying for it. They put a lot of time and effort into mapping out your new dream home. You would pay for their designs, and you would then pay for them to begin building the house.
Our managed servicing approach is very similar to an architect building a home. We put a lot of resources and time into your IT mapping. There is a high level of expertise that goes into building out your new IT infrastructure.
We focus on creating a value deliverable that will enhance our client's environment currently and over time. And with this, we can create your dream IT infrastructure.
Performing a network assessment requires skill and effort to achieve valuable results. The price will commonly reflect the results. Usherwood's network assessment requires our IT expert's undivided time and high-quality tools that we feel will provide us with the most accurate results on your IT infrastructure.
What you get with the Odyssey Discovery network assessment
When you receive a network assessment, you can expect to have your network audited, analyzed by a team of engineers, and explained to you utilizing a valuable deliverable. The network assessment will also be used as a roadmap when planning your IT infrastructure for your company's future success.
Audit your current network security process.
If there are security concerns with your current environment, it is likely that your current provider is unaware of them, as they would most likely be patched or fixed already. Having a third party come in for an evaluation will yield objective results about the current state of your infrastructure and security protocols.
Highly trained engineers will analyze and propose a plan to fix current vulnerabilities.
Usherwood engineers spend 25-40 hours behind the scenes pouring over hundreds of pages of readouts to identify current inefficiencies and security vulnerabilities.
The engineers paired with Usherwood's solution architects and VCIO team (virtual chief information officer) will engage in high-level discussions with your C-level team for a complete picture of your IT environment.
Usherwood delivers a three-year plan to resolve all current issues and create a model to ensure these vulnerabilities do not reemerge during your agreement with Usherwood.
Even if your organization decides not to partner with Usherwood after completing an Odyssey Discovery, you will know where your vulnerabilities are and have a plan laid out to achieve a more optimized state related to your IT management and infrastructure.
Plan and budget for the future.
Paying for a network assessment will help your organization know whether you are currently meeting the standards you expect for your IT security. If you aren't, it will illustrate the methodology to get to your desired state with Usherwood as the entity that can get you there!
Rather than receiving unexpected fees and costs that can fluctuate, Usherwood will provide their services at a specified price each month. Usherwood will also provide budgeting guidance for IT hardware expenses, projects, and advanced security measures. This means you are fully aware of your expected expenditure in advance, allowing your company to plan and budget accordingly.
Here are three ways Odyssey Discovery has differentiated itself from a free assessment
A great deal of the difference comes from incentivizing our team when it comes to the paid network assessment compared to a free assessment. Usherwood wants to ensure that our team puts in the most significant effort when working with a client. To put it simply, most people on the planet won't provide their best work if they aren't receiving something from it.
The network assessment is not an easy task. It requires a team of experts that take the time to evaluate your network. We also seek out the latest equipment to ensure we receive an accurate understanding of the environment. Completing the network assessment to our standards would not be possible without the cost associated, which covers the use of our IT expert's time, knowledge, and highest quality resources.
Valuable Time Spent Assessing Your Network
Network assessments should not be a quick turnaround. Setting up and running the network assessment is just one step; the next is assessing all of the findings intricately to spot any vulnerabilities or room for improvement for your network. This process can take up to two to three weeks.
It is also essential to make sure that clients' goals and our goals are aligned to build out a three to five-year plan for the IT infrastructure. This time spent mapping out the network so that your infrastructure is secure and most efficient for your workflow is very tedious. This will ensure that nothing that could potentially put your network at risk is overlooked.
Intellectual Expertise from our Team On Your IT Infrastructure
After assessing, Usherwood will create a deliverable containing information on the network, how your users are doing, how secure your organization is, and what changes to make and when. Usherwood has a team of engineers, solutions architects, and a VCIO (virtual chief information officer) team who will perform the network assessment and provide you with the roadmap of your network.
Having all hands on deck means Usherwood can gain a more in-depth evaluation of your network and have all the specialists work together to create the best solution for your network and related processes. Our IT expert's time is extremely valuable. Therefore we find it essential to create incentives to prioritize your assessment and give you a detailed roadmap on your whole IT infrastructure.
Whether you partner with Usherwood or not, you will still have received our team's expertise in your network and environment. With this, you could still use the information that we have provided to use as your own. However, you will lose our ongoing service and support, which could potentially leave you open to more vulnerabilities in the future.
Utilizing the Highest Quality tools:
An Usherwood engineer will go on-site to install an intel device to collect information, digital documentation, scan servers, and look for external and internal vulnerabilities. It is essential to use high-quality equipment to scan the network to ensure we obtain an in-depth analysis.
This will ensure that you receive the best possible solution for your specific environment. Usherwood finds it critical to invest in the latest network assessment equipment to provide clients with a valuable deliverable and service throughout the partnership.
Think The Odyssey Network Assessment Is Right For You?
Network assessments are a vital component to keep your business running seamlessly. Getting caught with an unpredicted network crash or security breach can be costly, time-consuming, and could have serious legal consequences. It can also negatively impact your clients confidence with how you secure their valuable information.
It is vital that when you are choosing a managed service provider, you are confident that they will provide you with a high-quality deliverable that will set you up for future success.
For this reason, don't just go with an assessment because it's free, because the cost of accidentally choosing an inadequate service provider can leave you with an unstable IT infrastructure and can cost you much more in the long run.
Now that you understand Usherwoods cost structure for a network assessment, you may still have other questions. To learn what a network assessment will provide to enhance your environment and set you up for future success, click here for a consultation.