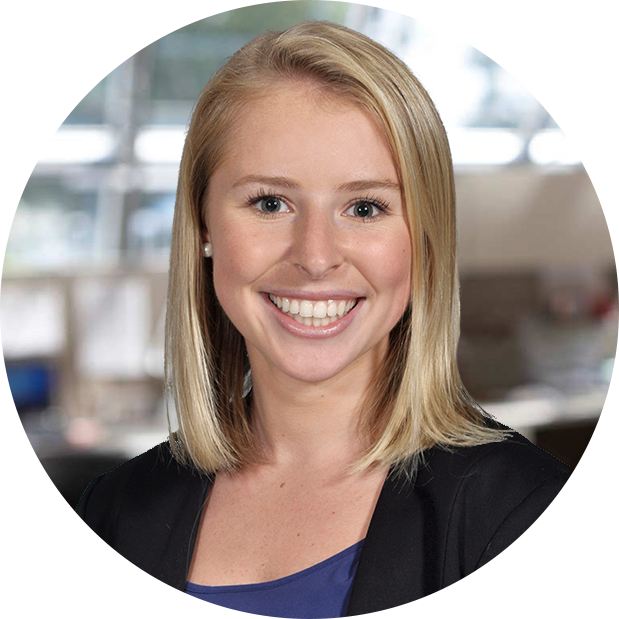 Is Your Copier Lease Ending Soon? Here are your options:
So you're coming up on the end of your copier lease and wondering, "what do I do now?" Being in the dark about something is not a fun place to be. But don't worry; you are in the right place to get the answers you need. When it comes to the end of your lease, you have a few options.
As a managed print provider, Usherwood helps manage any equipment purchased through us. We assist all our clients in getting the right copier for their needs, assisting them in any servicing of equipment, and when the time comes that their lease is up, we work with the client to determine the best plan of action for this.
Having worked with clients leasing copier equipment for over 30 years, Usherwoods Print specialists are highly knowledgeable and equipped with the resources and intellectual knowledge to assist you with any questions regarding copier leases and services.
An important thing to understand is that there are a few different kinds of leases. Usherwoods print specialists will walk you through the most common options available to you after your print lease is over.
Depending on what type of lease agreement you have, this could change your copier's lifetime. Let's look at some of the different options you have to help you get an idea of what can be expected. This will help your business to feel prepared when it's time to decide how you want to manage the end of your lease.
The dollar buyout lease
Other names for the dollar buyout lease agreement are a capital lease or a finance lease. You have agreed to pay a higher monthly fee for your copier than you would with a fair market value lease in a dollar buyout lease. You pay more because you can purchase your copier at the end of the lease and have full ownership for just $1.
This is typically a good option for companies that want to own their equipment but don't have the financial ability to make large down payments upfront. The downside to this lease is that it is likely already getting outdated by the time you own the equipment, and you may run into more issues. Not to mention parts for older copiers are harder to find. So if your copier breaks and needs a new part, it could be much more expensive to fix.
The fair market value lease
The fair market value lease, also known as the FMV agreement, tends to be more common than the dollar buyout lease. With a fair market value lease, the monthly payment is less every month than the dollar buyout lease.
You pay lower interest on the equipment than you would the dollar buyout lease because you do not keep the copier at the end of the lease. Instead, when the lease ends, you typically trade in your old copier and replace it with a newer model. This is a great way to ensure you consistently refresh equipment to maintain copiers that are the quickest and most advanced model.
Re-lease/Refinance your equipment.
Re-leasing your equipment means you keep the equipment for another lease term, typically 2 years. Many people choose this if their equipment still works great and there haven't been many service issues.
You would inform your copier provider that you want to continue using your current equipment. Re-leasing has recently become an excellent option for many companies due to the copier supply chain disruption. New copier equipment has been very difficult to obtain.
You can ensure you have a copier when you need it instead of waiting for a new copier that could have substantial downtime. This is an excellent alternative if you cannot get your equipment by the time you need it.
It is essential to keep in mind that there will be a point when the equipment gets too old, and releasing it could cost you more in the long run with service costs. If you have any concerns about your copier and its lifespan, ask your print service provider to guide you.
Return all copier equipment:
The end of a lease agreement is an excellent time to evaluate whether or not you were happy with the experience you had with the company servicing you. If you were unhappy with the service and experience with the company where you leased your equipment, then one option may be to return all your gear and terminate any upcoming lease agreement.
You can begin looking into other companies that you think would be a better fit for your company to lease your copier through. You may even be reconsidering whether or not leasing or purchasing your equipment is the right decision for your business.
If that is the case, check out this article to see which option better suits your needs before making any big decisions: Leasing vs. Purchasing Copiers; Which is right for your business?
Plan for the end of your copier lease now!
Planning for your copier lease has become more critical than ever. As discussed earlier, there have been many delays getting the copier equipment you need promptly with the supply chain disruption. For this reason, it is essential to start considering your options after your lease ends, now.
If you choose to swap your current copier for a newer model, you can place that order early to be ready by the time your lease ends. If you wait too long to place your order, there is a good chance you will have considerable downtime waiting for the copier to get in.
If you have any questions regarding copier lease options, Usherwood is happy to answer any questions. Click here to fill out a form and receive a free consultation with one of our copier specialists.