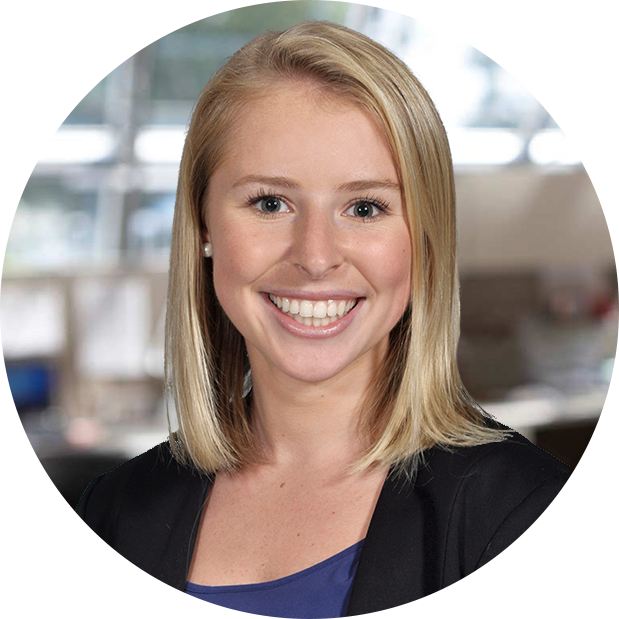 Penetration tests vs. Vulnerability assessments vs. Risk assessments:
It is essential to assess the security of your company to mitigate cyber attacks or security inefficiencies. But how do you assess your companies state of security? Penetration tests, risk assessments, and vulnerability assessments are a great way to maintain and enhance your secure environment.
But which one do you need? We understand this is an overwhelming decision for many businesses to make. Many people ask questions such as, "Are they all going to do the same job? If not, which one is most important? Do I need them all?"
We understand your confusion and frustration. As an MSP, we must know what each of these evaluations entails. This helps us to ensure that our clients are not overlooking an assessment or test that could mitigate their risk.
We offer both risk assessment and vulnerability assessment to our clients during a network assessment. Although, that doesnt mean, we find penetration testing any less valuable. The number one priority of managed service providers is to maintain a secure environment.
Recommending extra security precautions that fall outside of their services, such as penetration testing helps clients utilize all available resources to maintain security. For that reason, we are going to break down what each assessment is o that your business can make an educated decision on the method(s) that will best suit your needs.
What is Penetration testing?
Penetration testing is when you hire an outsourced cybersecurity firm to use the same tools and techniques as a hacker-in-the-wild. Penetration testing helps to identify vulnerabilities before a malicious actor can exploit them.
Another term for this type of hacker is an ethical hacker. The ethical hacker's goal is to test every possible way to get into your company's network, using approaches that a real hacker might use. During a penetration test, the ethical hacker will be given a certain amount of time to find access points to your network.
Once complete, they will debrief with your company to explain where and how they could bypass your system security. This is a risk-free way to simulate what might happen if a real hacker tries to get in. An unbiased third party must perform the penetration test that can give you tested feedback on your company's risk of a data breach.
Penetration testing is a proactive approach to improving your security year after year and threat after threat. It is a great way to test your current cybersecurity tools and enhance them based on your penetration assessment. The test will follow up with recommendations labeled as critical, high, medium, or low. This is a great way to ensure that your business is aware of any vulnerabilities that could open the door to a potential data breach.
What is a vulnerability assessment?
Network vulnerabilities are loopholes in hardware, software, or process. These loopholes can put your network at risk of sensitive data getting stolen or leaked. There are several vulnerabilities that companies have that they aren't even aware of. Many vulnerabilities stem from weak passwords, poor security tools, insufficient network monitoring, or unsecured backup methods.
A vulnerability assessment is performed by leveraging software to scan the network. The scan will identify internal threats to your company. There are scanning devices that will be placed into your IT environment to evaluate any network issues. It will give you information about your company's security hygiene, and you will receive a rating. The rating will determine how severe the risk is associated with the vulnerability low, medium, high, or critical.
A vulnerability assessment looks into the physical assets as well. This includes cabling and connectivity of applications or systems. It will pinpoint any issues or weaknesses found in the physical assets. This will give your business a clear sense of what needs to be reconfigured or changed.
Some of the vulnerabilities that are typically discovered from a network assessment are:
Performance inefficiencies
Are you noticing network crashes?
Security issues and blind spots
A flaw in your network that could lead to a breach
Sensitive information that isn't secure enough
Too many users with admin access
Network infrastructure design issues
Install network monitoring
Embed security
Server and Storage status
Identify why your servers are slow
Get rid of unnecessary data that is taking up storage.
Vulnerability assessments give you a precise analysis of any risks that internal threats could cause. A vulnerability assessment will inform you of inefficiencies so that you can have them resolved before it is too late.
What is a risk assessment?
A risk assessment looks at external threats as opposed to a vulnerability assessment which looks at internal threats. A risk assessment is far less technical than a penetration test or vulnerability assessment.
A risk assessment will focus on identifying any threats and talking through the severity of the risk involved. You will also discuss strategies to reduce the risk associated with the threats.
Risk assessments are essential before implementing any new processes, projects, or equipment. This allows your company to think through any risks and work through the scenario to prepare for whatever may come your way.
Some useful techniques for conducting risk assessments are creating checklists and brainstorming any potential scenarios. Your business can use these scenarios to create both proactive and reactive approaches to mitigate the risk.
Risk assessments are helpful when it comes to creating awareness of hypothetical risks before they become real. This "what if" mindset ensures you are never letting your guard down and constantly improving your existing environment to prevent future issues.
Receiving a risk assessment can help your business determine what technology should be implemented to mitigate risks. It will also help you to plan responses to any dangers. This could help your business eliminate downtime if something unexpected, such as a data breach, were to occur.


Which should my company use? A penetration test, vulnerability assessment, or risk assessment?
Trying to decide which test or assessment your business should receive, penetration, vulnerability, or risk? This can seem like a very challenging decision. Although they all have a similar goal of mitigating risk, the approaches to recognizing threats are very different.

When you hire a managed service provider, they will not all offer the same assessments in their services. For example, some will provide vulnerability assessments, others risk assessments, and others will provide you with both vulnerability and risk assessments on your IT environment. This is why it is critical to understand the different reviews and which is most vital for your business.
Managed service providers try to maintain a proactive approach; performing a vulnerability assessment, penetration test, or risk assessment is an effective way of doing this. At Usherwood, we offer both vulnerability and risk assessments to keep our client's environment secure.
If you have never received a vulnerability or risk assessment, then this is an excellent first step for your business. It is a great way to gauge where your IT needs improvement. If you have never received a vulnerability or risk assessment, likely, you would quickly reveal access points during a penetration test.
For this reason, as an MSP, we recommend vulnerability and risk assessments to be performed regularly to maintain a secure environment. Once your environment has done all that it can to mitigate vulnerabilities, then a penetration test would be an excellent way to test and reveal how secure your environment is. A penetration test can work complimentary to MSP support and give an unbiased assessment to check for any way your IT could be even more secure.
Ready to secure your business IT environment?
As an MSP, the more proactive approaches you can have to mitigate risks for a company, the better; for instance, It can't hurt your business to get a penetration test, risk assessment, and vulnerability assessment. There are so many techniques that can be used by hackers to infiltrate your network. The more proactive you are with finding them, the less likely they will find them first. To learn more on how to keep your business secure, check out this article: 5 Reasons Your Business Is at Risk of Cyber Attacks.